WASHINGTON — President Donald Trump's top infrastructure adviser is leaving the administration, a White House official told NBC News Wednesday, signaling another setback to the president's plan to rebuild the nation's roads, tunnels and bridges.
The adviser, DJ Gribbin, is leaving to pursue "new opportunities," the official said.
Gribbin spent much of 2017 helping to formulate Trump's infrastructure initiative, which was formally released in February after months of delays.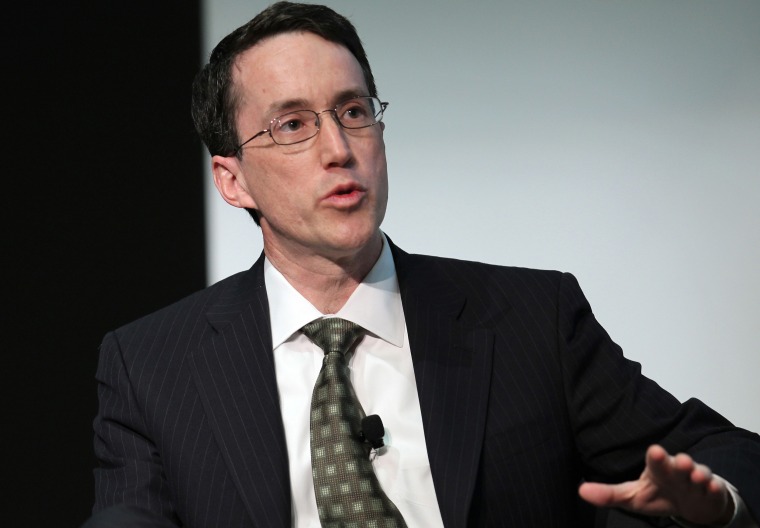 The plan proposed $200 billion in new federal spending that the White House said would ultimately spur a $1.5 trillion investment over the next 10 years. It included $100 billion in "incentives" that would require local and state governments to pony up big bucks or partner with private companies to unlock federal dollars.
Democrats ripped the proposal — which has since stalled in Congress — for its outsize reliance on local and private funding.
Trump himself has appeared resigned in recent weeks to the fact that action on infrastructure — which had been a central theme of his State of the Union address in January — would be further delayed, saying at an event in Ohio last week that progress on rebuilding would "probably have to wait until after" the midterm elections.
Gribbin's exit is just the latest in a wave of departures from the White House.
Within the past few weeks, Trump has replaced his national security adviser, secretary of state and head of the National Economic Council.
Hallie Jackson reported from Washington, and Adam Edelman from New York.