President Donald Trump donned a metaphorical coach's cap on Wednesday and said the National Football League should have suspended former San Francisco 49ers quarterback Colin Kaepernick when he knelt during the "The Star-Spangled Banner."
Trump told Fox News after a speech on tax reform in Harrisburg, Pennsylvania, that he found Kaepernick's decision to protest police brutality by kneeling during the national anthem to be "terrible." He noted that he remembered watching it when Kaepernick began the demonstration last season.
"And then it got bigger and bigger and started mushrooming," Trump said. "And frankly, the NFL should have suspended him for one game, and he would have never done it again. They could have then suspended him for two games, and they could have suspended him again if he did it a third time, for the season, and you would never have had a problem."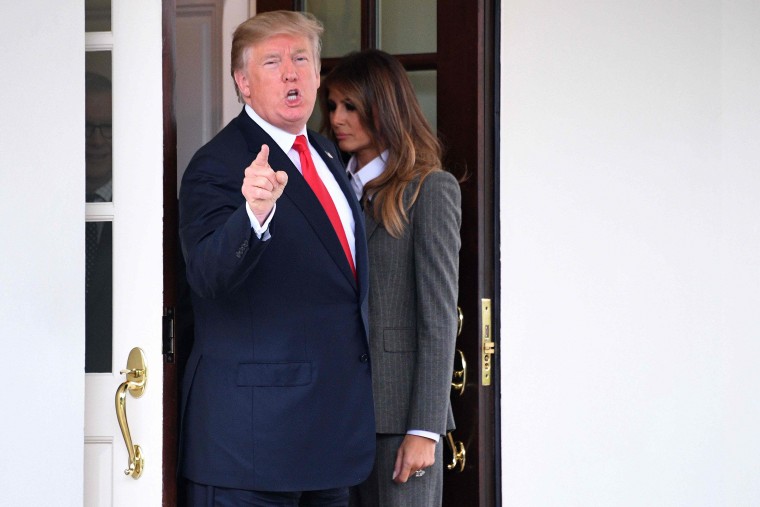 The president has been vocal about his belief that the NFL should discipline players who do not stand during the national anthem, even telling his supporters to boycott the games if players continue to kneel.
The issue of players demonstrating during the national anthem hit its peak after the president said at a political rally in Alabama: "Wouldn't you love to see one of these NFL owners, when somebody disrespects our flag, to say, 'Get that son of a b---- off the field right now. Out! He's fired.'"
Days later, football players linked arms, knelt or didn't appear on the field during the national anthem. Some owners joined in the act out of solidarity.
NFL Commissioner Roger Goddell said Tuesday that the league supported players taking stands on "critical social issues" but that he believed the current protest was "threatening to erode the unifying power of our game."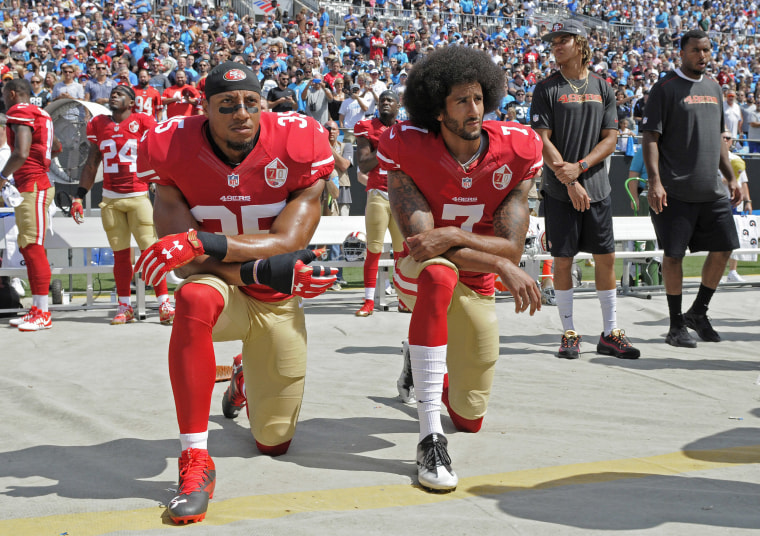 Goddell proposed that athletes not kneel during "The Star-Spangled Banner," which stoked fears that he was yielding to the president's pressure.
But the NFL walked the statement back on Wednesday, saying Goodell would be meeting with NFL Player's Association Executive Director DeMaurice Smith to discuss ways to move forward.
"There has been no change in the current policy regarding the anthem," an NFL statement said. "The agenda will be a continuation of how to make progress on the important social issues that players have vocalized."