WASHINGTON — Millions of Americans will get a chance to shop for health insurance through Obamacare's exchanges starting on Wednesday — the fifth open enrollment period since the Affordable Care Act took effect in 2013.
But industry analysts and health experts are bracing for a bumpy ride, thanks in large part to changes by the Trump administration that are expected to sow uncertainty among customers while hiking premiums on some plans by large amounts (and lowering them for others).
Over 10 million people signed up for Obamacare plans during the last enrolment period. But the uninsured rate has ticked up in recent months for the first time since the law took effect.
Currently, 12.3 percent of adults in America do not have health insurance, according to Gallup, up from 10.9 percent last November but still well below the 18 percent rate in 2013 before Obamacare's exchanges opened. While the reason for the uptick is unclear, Gallup speculates that uncertainty around the law since the election and rising premiums for customers who don't qualify for subsidies may be factors.
The nonpartisan Congressional Budget Office expects 11 million people to enroll in 2018, according to a September estimate. But it also predicted premiums would be 15 percent higher thanks to uncertainty among insurers about how the law would be administered.
While enrollment doesn't begin until Wednesday, customers can already compare plans on Healthcare.gov, the federal site that handles enrollment in most states, or on their state's enrollment website if they have one.
A confusing environment
One of the big changes this year is simple, but important: The enrollment period is only 45 days, until Dec. 15, versus three months for 2017 plans. If customers miss the deadline to enroll, they won't be eligible to purchase coverage unless they experience a "qualifying life event," like losing a job or getting married.
"I don't think people are fully aware that open enrollment is shorter," Anne Packham, who is helping enroll customers in Orange County, Florida, as marketplace project director for the Primary Care Access Network. "We're doing everything we can to get that message across with the resources we have, but we're worried that people will miss the deadline."
The next big shift is more complicated: And that's the president's decision to cut off cost-sharing reduction payments, or CSRs, that reimburse insurers for lowering deductibles. Depending on where customers live, how much money they make and what their health care needs are, they might benefit financially by the CSR change or be hurt by it.
And there's a third issue that experts warn could throw off customers: the ongoing health care debate in Washington. After hearing the president declare that Obamacare is already "dead" and "finished" and reading headlines about repeal and replace bills throughout the year, professionals working to enroll customers are worried that some might assume they can no longer get coverage.
"It can be confusing for consumers to know what's really going on," Kelley Turek, executive director of exchange operations and policy at America's Health Insurance Plans, an industry lobbying group, told NBC news. "It's very important for them to know that, despite everything they're hearing, it's mostly business as usual."
All of this means that educating customers is more important than ever. But the White House has slashed the advertising budget for enrollment from $100 million to $10 million and scaled back customer service and outreach.
"If you're a consumer and you don't think the marketplace exists, it's hard to make it a priority to sign up," said Josh Peck, a former Obama health official and co-founder of Get America Covered, a campaign to raise awareness about open enrollment.
While his group and private insurers are trying to spread the word about enrollment on their own, Peck estimates that the advertising changes could reduce Obamacare enrollment by over 1 million people in 2018.
Some customers can save big
Trump's decision to cut off CSR payments to insurers has sent premiums shooting up in many states. Strangely enough, though, it could end up saving some customers money or let them upgrade to a better but cheaper plan.
"I've been screaming at the top of my lungs that people need to actively shop around," said Charles Gaba, who has been tracking the premium changes at ACASignups.net with other researchers.
For customers who qualify for CSRs, the important thing to know is that insurers will still provide the same benefits they did before, which they're required to do under the law. The only difference is that the government won't pay insurers for the service, which means the insurers will have to make up costs elsewhere.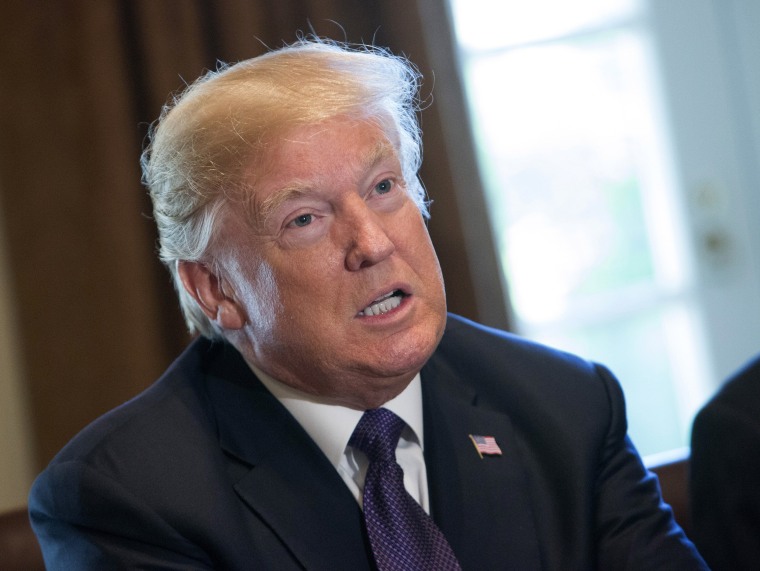 That means higher premiums. In most states, insurers raised their rates considerably for 2018 based on the assumption they would not receive the CSR payments. In many cases, the insurers explicitly stated just how much the CSR issue alone would drive up rates, with hikes ranging from 7 percent to 38 percent, according to a Kaiser Family Foundation report.
That might look bad on paper, but many Americans are likely to benefit from the change.
Obamacare offers different types of plans with a range of deductibles, each with its own "metal" tier: bronze, silver, gold and platinum. Only silver plans qualify for CSR benefits. As a result, most state regulators and insurers have decided to confine CSR-related premium increases to the silver plans on the exchange, since they're the only ones affected.
The amount of subsidies customers get through Obamacare is based on the cost of a silver plan in their area. That means that when premiums shoot up on the silver plans alone, it gives customers who qualify for federal help more money to buy bronze, gold and platinum plans at cheaper rates than they could before.
In Scranton, Pennsylvania, for example, a 40-year-old man making $31,000 a year can currently find a bronze plan with a monthly premium of $27.64 on Healthcare.gov, a silver plan for $214.50 and a gold plan for $146.88.
Not everyone will have these options, however. In a handful of states, like Colorado, premium increases are being spread across all tiers, while in others, the changes vary by insurer.
Who loses out
The people hardest hit by the CSR cutoff are insurance customers on the individual market who make too much money to qualify for financial assistance through Obamacare, which ends at 400 percent of the federal poverty level (about $48,000 for an individual).
While customers with subsidies are shielded from rate increases, those without them may have to pay more. Even without the premium increase caused by the CSR issue, insurers have raised rates substantially due to either the broader uncertainty surrounding the Affordable Care Act or because they've had difficulty attracting healthy enrollees.
"The biggest concerns we hear now are from consumers who are not getting a subsidy," Packham said. "They're starting to reach out to us and saying our plan is going up two, three, four hundred dollars a month and asking for advice."
But they may have ways to minimize the impact. In many states, premiums for silver plans are soaring, but only if they're sold on the Obamacare exchanges. The same insurers sometimes offer similar plans off the exchanges that are ineligible for subsidies, which makes them unaffected by the change in CSR payments.
In Pennsylvania, for instance, the state's insurance commissioner is urging customers who don't qualify for subsidies to look off-exchange, where the commissioner's office worked with insurers to make sure premiums were not affected by the CSR changes.
Insurers and health care advocacy groups are doing their best to explain the Obamacare situation to customers, but people interested in buying health care should plan on doing some serious research to find the best deal.
"It's going to vary wildly by county and carrier," Gaba said. "It's kind of a mess."