It was never going to be the easiest encounter, but President Donald Trump's planned meeting with Turkish strongman Recep Tayyip Erdogan this week has gotten even more awkward.
The pair will sit down at the White House on Tuesday to discuss how to "deepen our cooperation to confront terrorism in all its forms," according to a Trump administration statement announcing the event.
That promises to be a tough challenge after Trump gave the Pentagon authorization to arm Kurdish militias in Syria to help drive ISIS out of Raqqa, a Syrian city which has been under the terror group's control since 2014.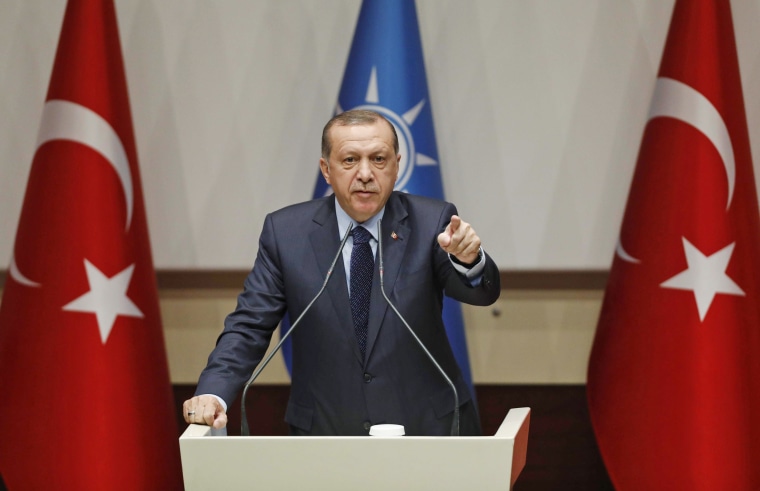 Turkey views the militia as an extension of the outlawed Kurdistan Workers Party (PKK), which has fought a deadly insurgency in southeast Turkey for many years and is considered a terrorist group by the United States, Turkey and Europe.
Ankara is vehemently opposed to Trump's move and wants the decision reversed in favor of using its own forces.
It puts the NATO allies on a collision course over one of the biggest foreign policy issues.
"The fight against terrorism should not be lead with another terror organization," Erdogan said Wednesday.
His prime minister, Binali Yildirim, told reporters that Washington's stance "will surely have consequences and will yield a negative result for the U.S. as well."
Also hanging over the meeting will be Trump's business interests in Turkey. In a 2015 interview with Breitbart's Steve Bannon — now a White House adviser — the president admitted: "I have a little conflict of interest because I have a major, major building in Istanbul," adding that the tower there was "a tremendously successful job."
And then there's the thorny issue of Fethullah Gulen, a Pennsylvania-based cleric who Erdogan accuses of orchestrating the last year's failed coup. Turkey has repeatedly demanded his extradition, which the Obama administration refused.
Nevertheless, personal relations between Erdogan and Trump should be good.
The U.S. president was one of the few world leaders to call and congratulate Erdogan on his recent victoryin a referendum that gave him sweeping new constitutional powers and extended his potential political lifespan.
Trump's back-slap came despite Turkey's main opposition parties questioning the legitimacy of the narrow result, and despite human rights concerns sparked by the arrest and detention of tens of thousands of teachers, police, journalists and others accused of opposition to Erdogan's government.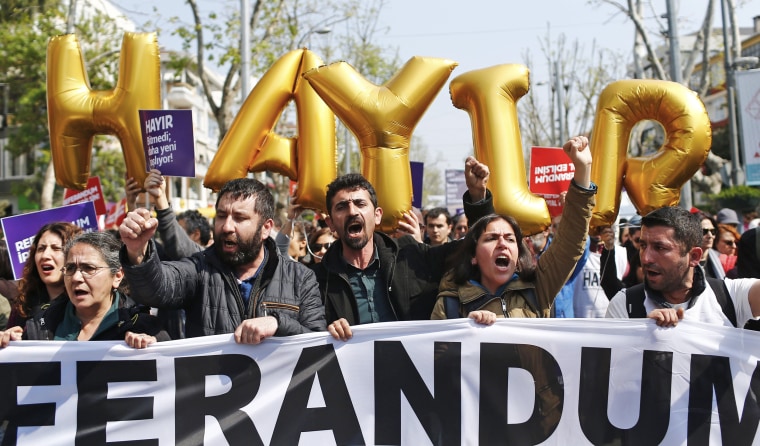 "Knowingly or unknowingly, the U.S. administration is contributing to Erdogan's power grab and the ensuing descent of a NATO ally into authoritarianism and Islamist one-man rule," Aykan Erdemir, a former opposition lawmaker in the Turkish Parliament who is now a senior fellow at the Foundation for Defense of Democracies in Washington, told NBC News last month.
The U.S. alliance with Turkey has proven decisive in the battle against ISIS in Syria, providing the coalition with access to Turkey's Incirlik air base.
However, the issue of Turkey's desired involvement inside Syria, and the status of the Kurdish militia, could prove to be a flashpoint.