WASHINGTON — President Donald Trump signed a waiver Thursday delaying the move of the U.S. embassy in Israel from Tel Aviv to Jerusalem.
"While President Donald J. Trump signed the waiver under the Jerusalem Embassy Act and delayed moving the U.S. Embassy in Israel from Tel Aviv to Jerusalem, no one should consider this step to be in any way a retreat from the President's strong support for Israel and for the United States-Israel alliance," the White House said in a statement.
Trump's decision to delay the embassy move, according to the statement, is meant to "maximize the chances of successfully negotiating a deal between Israel and the Palestinians, fulfilling his solemn obligation to defend America's national security interests."
Trump has expressed a desire to help broker the "ultimate deal" between Israel and Palestine, meeting with leaders from both sides during his recent trip overseas.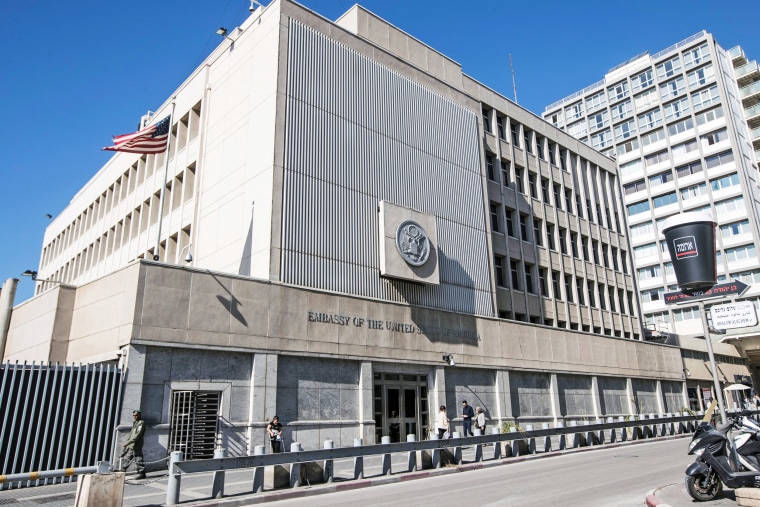 During the presidential campaign, Trump often promised to move the embassy.
Every president since 1995 has signed the waiver leaving the embassy in Tel Aviv, as stipulated in the Jerusalem Embassy Act.
Though the waiver does continue the delay, the White House says the underlying understanding is that the embassy move is a matter of timing.
"As he has repeatedly stated, his intention to move the embassy. The question is not if that move happens, but only when," the White House said in its statement.
The Israeli Prime Minister Benjamin Netanyahu's office tweeted a response in Hebrew to the delay in moving the U.S. embassy to Jerusalem.
"The consistent position of Israel is that the U.S. embassy just like the other embassies needs to be in Jerusalem, our eternal capital," the tweet read. "The existence of embassies outside the capital distances peace, because it contributes to reviving the Palestinian illusion that the Jewish people and their state have no connection to Jerusalem. Despite the disappointment over not moving the embassy at this time, Israel appreciates the words of friendship of President Trump and his commitment to move the embassy in the future."
J Street, a left-leaning pro-Israel group said it welcomed Trump's decision.
"Since the disposition of Jerusalem is a final status issue that must be decided by the parties themselves, moving the embassy could cause significant harm to US credibility as a mediator in efforts to move toward a two-state peace agreement," the organization wrote in a statement on Thursday.
The Palestinians also praised Trump's decision not to move the U.S. Embassy to Jerusalem, saying it strengthens the chances of peace.
President Mahmoud Abbas' spokesman, Nabil Abu Rdeneh, said the decision is an "important positive step" that illustrates the U.S. seriousness about promoting peace.
The Palestinian ambassador to Washington, Hussam Zomlot, said the move "gives peace a chance."