As the president's commission on voter integrity formally begins work, it is clear that members don't see eye to eye on the key question facing the panel: Is there widespread fraud at the ballot box?
Some of President Donald Trump's appointees say yes, including its vice chairman, Kansas Secretary of State Kris Kobach; others on the commission argue certainly not and want to focus on issues like upgrading aging voting systems and encouraging registration.
Vice President Mike Pence, the group's chairman, said the 12-person advisory panel was formed to study voting issues without "preconceived notions or preordained results," as he put it during the commission's first public meeting earlier this month. Pence barely touched on fraud during his introductory remarks.
The commission intends to issue a report to the president with its recommendations at some point. Let's meet the seven Republicans and five Democrats serving on the panel and see where they stand on fraud.
Vice President Mike Pence, Chairman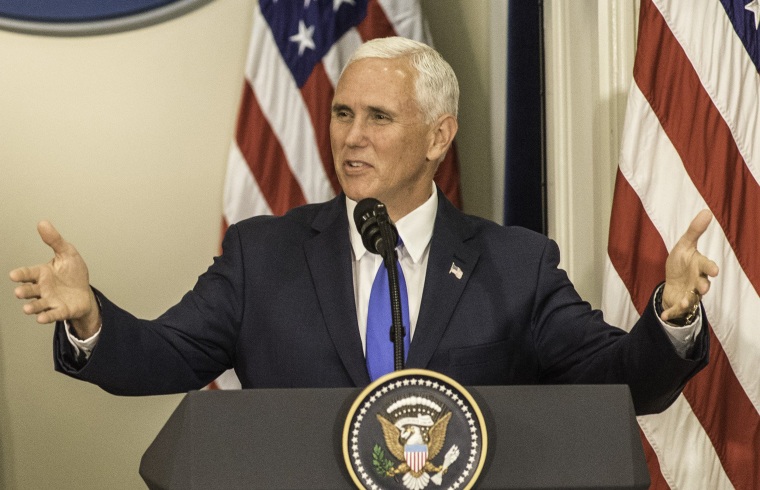 Pence, a Republican, is the former governor of Indiana. Trump tapped him to lead the commission in May when he signed an executive order establishing the panel. While he was governor, Pence was criticized for signing a bill that opponents said curtailed voter registration.
At the commission's first meeting, Pence barely mentioned fraud or put it forward as one of the panel's key tasks. Instead, he touted a bipartisan effort to "go where the facts lead" and stressed the panel's mission to "perform a nonpartisan service ... to provide the president and the American people with a report on our findings that can be used to strengthen the American people's confidence in our electoral system."
Kris Kobach, Secretary of State of Kansas, Vice Chairman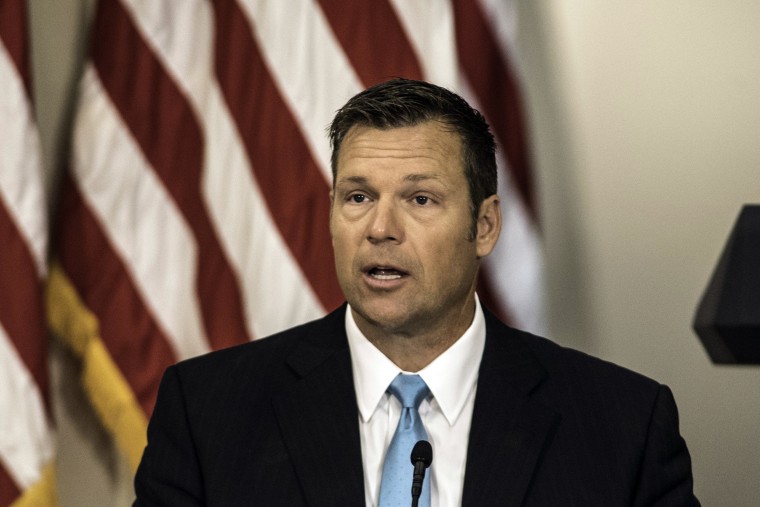 Kobach, a Republican who is running for governor, has been described as the "King of Voter Suppression" by the American Civil Liberties Union. He is a strong supporter of tougher voter identification requirements.
Kobach says fraud at the polling place is widespread and has spearheaded efforts in his home state to root out illegal voting. However, since he became deputized in 2015 to prosecute alleged voter fraud, he's had only nine convictions. Most were of older voters who had misunderstood their rights — and just one was a non-citizen.
In a recent interview with MSNBC's Katy Tur, Kobach suggested that fraud was so rampant last year that it cast doubt on the results of the presidential contest.
"You know, we may never know the answer to that," Kobach said when asked whether he thought Hillary Clinton "won the popular vote by 3 to 5 million votes."
Ken Blackwell, Former Secretary of State of Ohio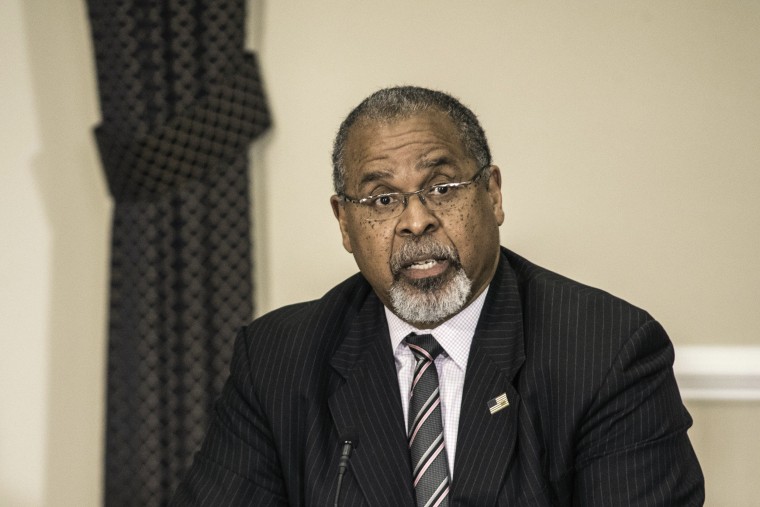 Blackwell, a Republican, was Ohio's secretary of state from 1999 to 2007. He has said there is reason to believe that there were "millions of fraudulent voters" in the 2016 election.
Blackwell said the commission is "a brilliant opportunity to catalog new threats and vulnerabilities associated with our election system."
Hans von Spakovsky, Senior Legal Fellow, Heritage Foundation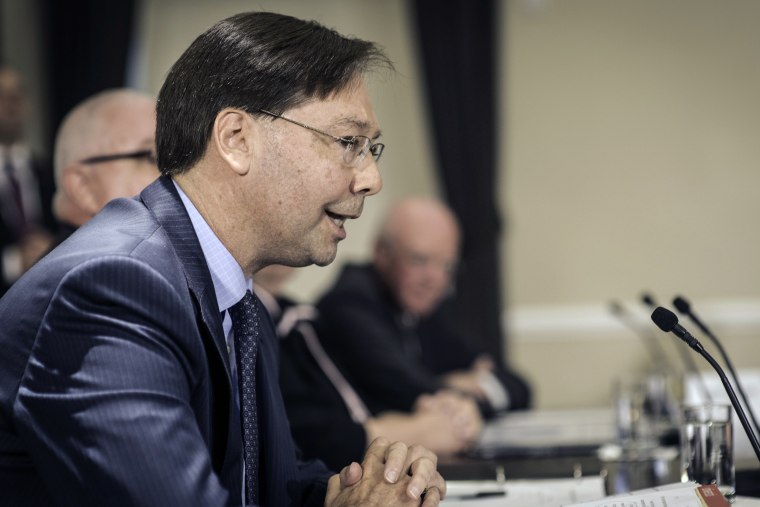 Von Spakovsky, a Republican, has been accused of being "instrumental in spreading the myth of widespread voter fraud," according to The Nation magazine.
At the commission's meeting, he insisted that voter fraud was widespread and handed out materials produced by the Heritage Foundation claiming to have discovered more than 1,000 cases of voter fraud, which he said show "all the ways" it occurs.
Von Spakovsky served for two years on the Federal Election Commission after President George W. Bush appointed him during a congressional recess in 2006. When he was up for a full six-year term, his appointment, which required Senate approval, was withdrawn in 2008 after fierce objection from Democrats and other critics.
Alan King, Probate Judge, Jefferson County, Ala.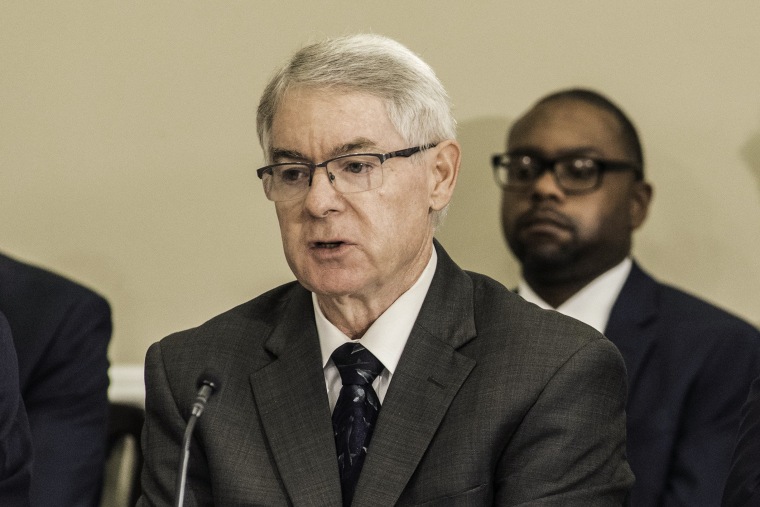 King, a Democratic probate judge in Jefferson County, Ala., for 16 years, is also the county's chief election official.
During his tenure, he told other members of the commission, he has never encountered voter fraud. The only thing he ever came close, he said, was when a father and his son had the same name, and King worked with law enforcement officials to address the issue.
King urged the panel to support providing money for states to upgrade aging election equipment.
Christy McCormick, Commissioner, Election Assistance Commission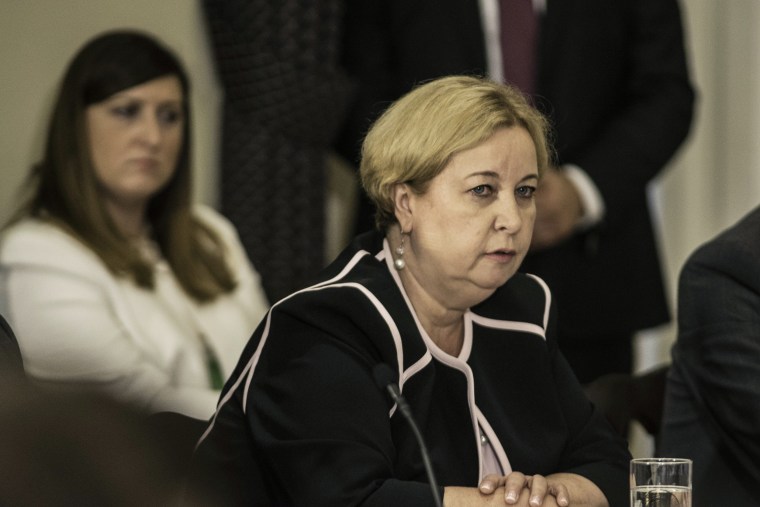 McCormick, a Republican, serves on the Election Assistance Commission, which is a bipartisan panel that establishes guidelines for election officials to meet the requirements of the federal Help America Vote Act.
She said that she has seen voter fraud in person and that it is "not a myth," while also calling on the commission to look into attempts to disenfranchise voters and find ways to increase voter participation.
Connie Lawson, Secretary of State of Indiana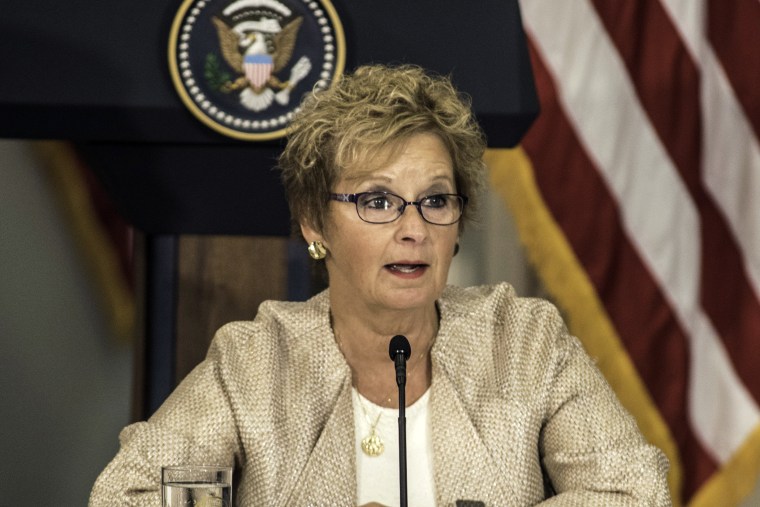 Lawson, a Republican, has been Indiana's secretary of state since 2012. Before that, she served in the Indiana state Senate, where she sponsored the state's voter ID law. Lawson was recently elected president of the National Association of Secretaries of State.
At the meeting, she tried to stake out a middle ground, focusing on seeking better communication between the federal government and the states and helping states clean up their voter rolls.
While running for secretary of state, she backed strict voter ID laws as one way to deter voter fraud. "I believe everybody that takes responsibility to vote in one of our elections deserves to have their vote counted accurately and to not have that vote canceled out by someone committing fraud," she told NBC affiliate WTHR of Indianapolis.
Bill Gardner, Secretary of State of New Hampshire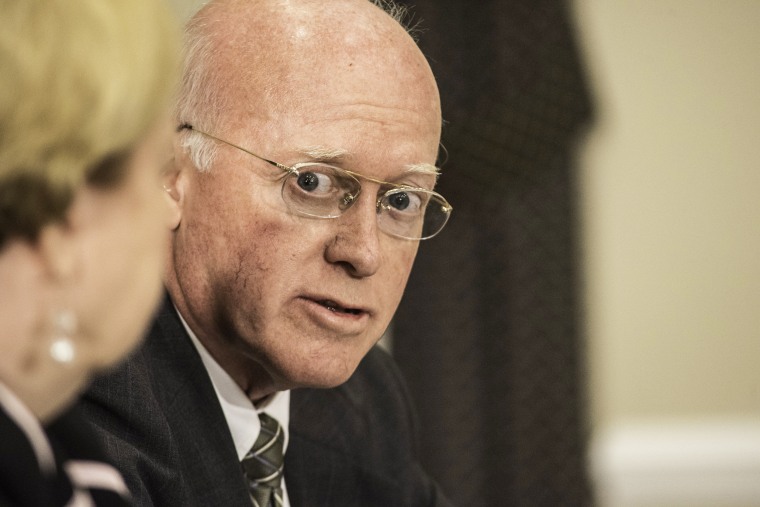 Gardner, a Democrat who was elected in 1976, is billed as the longest-serving secretary of state in the country.
He recently supported a Republican-backed bill in New Hampshire to place additional restrictions on same-day voter registration to quell fears of fraud. The bill would allow police to visit a voter's home to verify his or her eligibility, according to The Associated Press.
As far as Trump's commission goes, he stressed increasing turnout and improving access to voting, while also touching on fraud. "Every vote matters, and it doesn't need to be massive voter fraud to sway the outcome," he said.
Matthew Dunlap, Secretary of State of Maine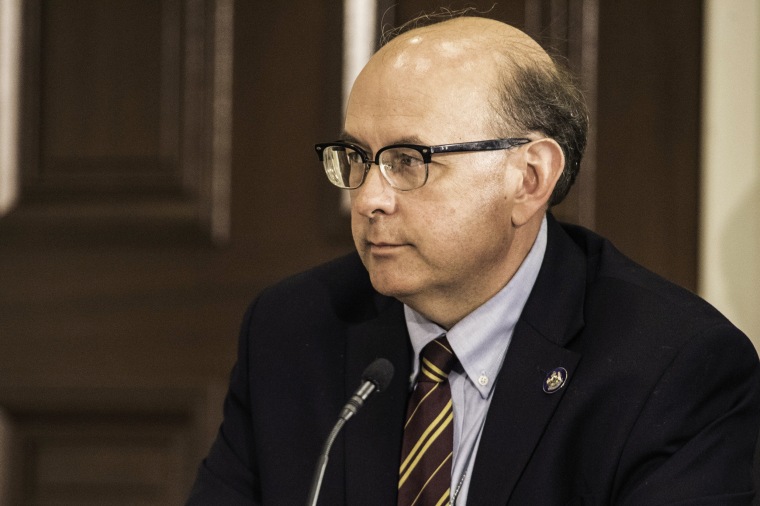 Dunlap, a Democrat who has served as Maine's secretary of state since 2013, hardly thinks fraud is a big problem. He's worked to modernize the voting process, particularly to make it easier for military personnel to cast their ballots.
Dunlap told The Bangor Daily News that he agrees with experts that voter fraud is rare but that he decided to serve on the commission because "if you're not at the table, you're on it."
He told the panel that its work should "assure people that there are no goblins under the bed."
David Dunn, Former Arkansas State Representative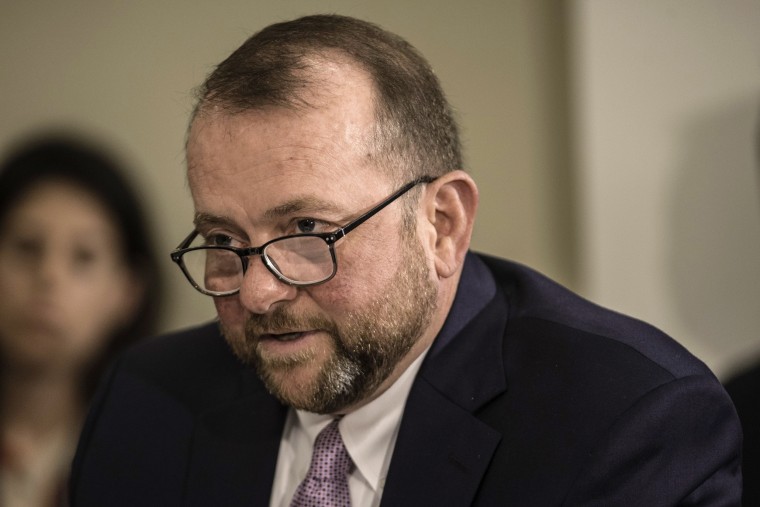 Dunn, a Democrat, is a government relations consultant in Arkansas and served as an Arkansas state representative from 2005 to 2011.
He has tried to find a middle ground, encouraging the panel to provide resources to rural voters and increase access to the polls.
"We should look at the way the states' election systems are currently working and what resources or support they have and what might be needed to improve their accuracy and efficiency," he said in his opening remarks.
He has said he does not believe Trump's claim that there were millions of fraudulent voters last year.
Mark Rhodes, Clerk of Wood County, W.Va.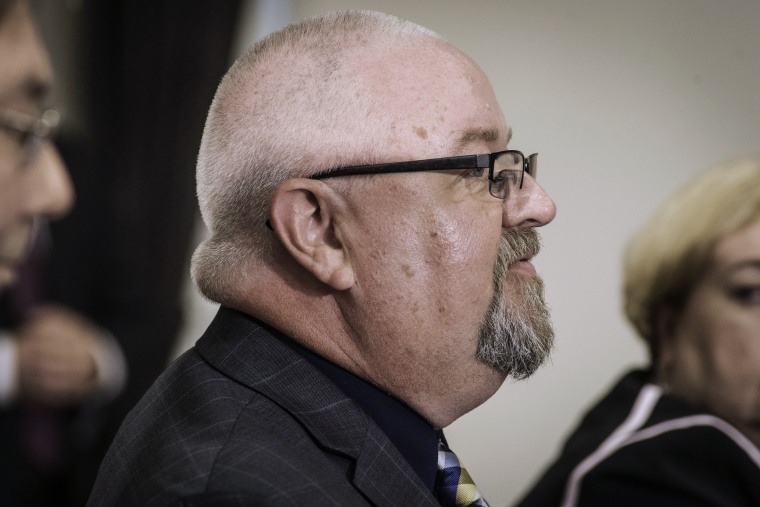 Rhodes, a Democrat, has been Wood County clerk in West Virginia since 2014.
He said at the meeting that he was aiming to help the panel make sure the United States has "fair, clean and honest elections" and that there should be "no doubt ... no speculations" about the voting process.
Rhodes told ThinkProgress that in his capacity as the election official in his county, he has never heard of any voter fraud claims.
J. Christian Adams, President, Public Interest Legal Foundation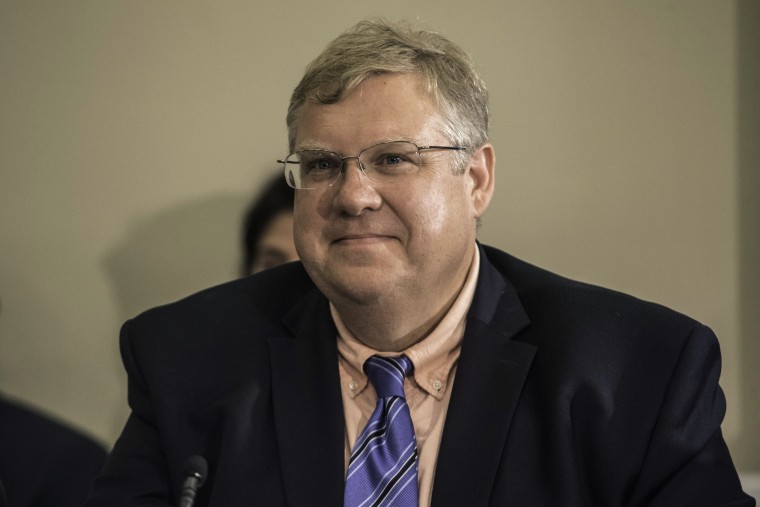 Adams, a Republican, previously worked in the in President George W. Bush's Justice Department. He resigned in protest after claiming that the Justice Department displayed a racial double standard in dropping a voter intimidation case against the New Black Panther Party.
Adams says that there are instances of non-citizens are registering to vote and that there have been "elections tainted by fraud."