HIROSHIMA, Japan — America and its allies plan to provide F-16s to Ukraine — although the fighter jets may not necessarily come directly from the United States — as part of a long-term effort to strengthen the country's security, a senior Biden administration official said Friday.
The timing for when Ukraine will receive the fighter jets — and which countries will provide them — remains unclear, but the official said the planes would not be used for Ukraine's upcoming counteroffensive against Russia. In the coming months, the U.S. and its allies "will decide when to actually provide jets, how many we will provide, and who will provide them," the official said. The news comes as President Joe Biden on Friday informed leaders of leading industrialized nations that the U.S. will support efforts to train Ukrainian pilots on F-16s.
"Discussions about improving the Ukrainian air force reflect our long-term commitment to Ukraine's self-defense," the senior administration official said.
Ukrainian President Volodymyr Zelenskyy has repeatedly called on the U.S. to provide F-16s, but Biden had so far refused the requests. In February, Biden said in an interview with ABC News that U.S. military advice showed that Ukraine did not need F-16s at the time.
"I'm ruling it out for now," he had said about sending F-16s to Ukraine.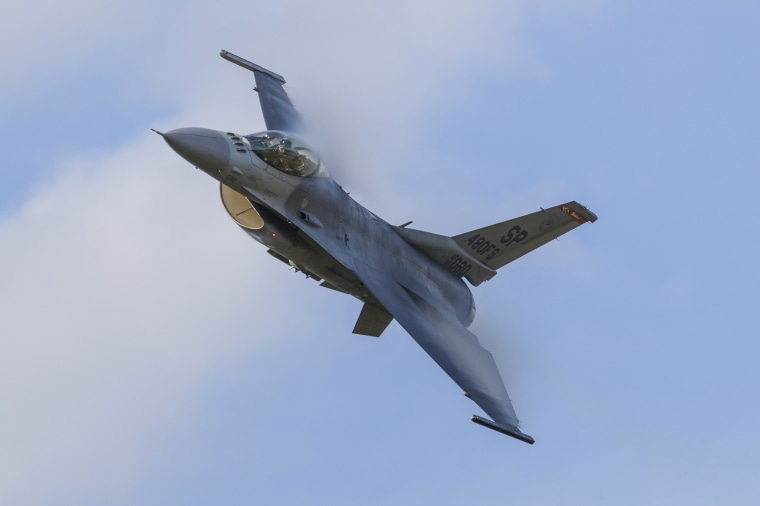 Officials from France and Poland had previously expressed openness to providing Ukraine with the advanced fighter jets. But any transfer of the American-made planes requires permission from the U.S. government.
News of the decision to provide Ukraine with F-16s comes as Biden attends a Group of Seven summit in Japan.
The U.S. and its allies' joint effort to train Ukrainian pilots on the jets could start in the coming weeks, the official said. The training "will take place outside Ukraine at sites in Europe and will require months to complete," the official continued.
White House national security adviser Jake Sullivan later told reporters in Japan that Biden had shared plans with G-7 allies to supply the fighter jets.
"Over the past few months, we and our allies and partners have really focused on providing Ukraine with the systems, weapon, and training that it needs, to be able to conduct effective offensive operations this spring and summer," Sullivan said. "We have delivered what we promised, we have given Ukraine what it needs based on close consultations between our military and theirs, and now, we have turned to discussions about improving the Ukrainian Air Force as part of our long term commitment to Ukraine self defense."
Sullivan suggested that the fighter jets were part of that commitment, and that as the training unfolds, in the coming months, the United Stated would work with allies to determine details about delivery of the jets, including how many would be sent.
Russia's Deputy Foreign Minister Alexander Grushko criticized the move Saturday. "We see that Western countries are still adhering to the escalation scenario," he was quoted as saying by the state news agency, Tass. "This scenario involves colossal risks for themselves," he added.
Colin Kahl, the Pentagon's top policy official, previously told Congress that training Ukrainian pilots on F-16s could take "about 18 months." Other U.S. defense officials have said the training could be shortened to only six to nine months based on pilots' previous training and knowledge of fighter aircraft.
In his appearance before the House Armed Services Committee, Kahl said that it could cost up to $11 billion to revitalize Ukraine's military with F-16 jets. G-7 leaders have not announced who would pay to provide Ukraine with the planes.
In March, NBC News reported that two Ukrainian pilots were in the U.S. undergoing an assessment to determine how long it could take to train them to fly attack aircraft, including F-16s. Washington had also approved bringing up to 10 more Ukrainian pilots to the U.S. for further assessment.