WASHINGTON — The U.S. and Qatari governments have agreed to block Iran from accessing any of the $6 billion it gained access to as part of a prisoner swap deal between the Biden administration and Tehran last month, Deputy Treasury Secretary Wally Adeyemo told House Democrats on Thursday, according to three sources familiar with his remarks, two of whom were in the room.
The two sources in the room said Adeyemo did not give any timeframe for how long the U.S. and Qatar agreed to block Iran's access to the money.
Follow along with lives updates on the Israel-Hamas war here.
Punchbowl News was first to report Adeyemo's comments.
The administration has faced bipartisan pressure to block Iran's access to the money as U.S. officials continue to investigate whether Iran had any direct involvement in Hamas' terrorist attack on Israel. The Biden administration has said Tehran could use the $6 billion only for humanitarian assistance.
The money was transferred last month from a South Korean bank to a bank in Qatar. Iran could access the money only through a series of steps, including oversight by the Treasury Department, administration officials have said.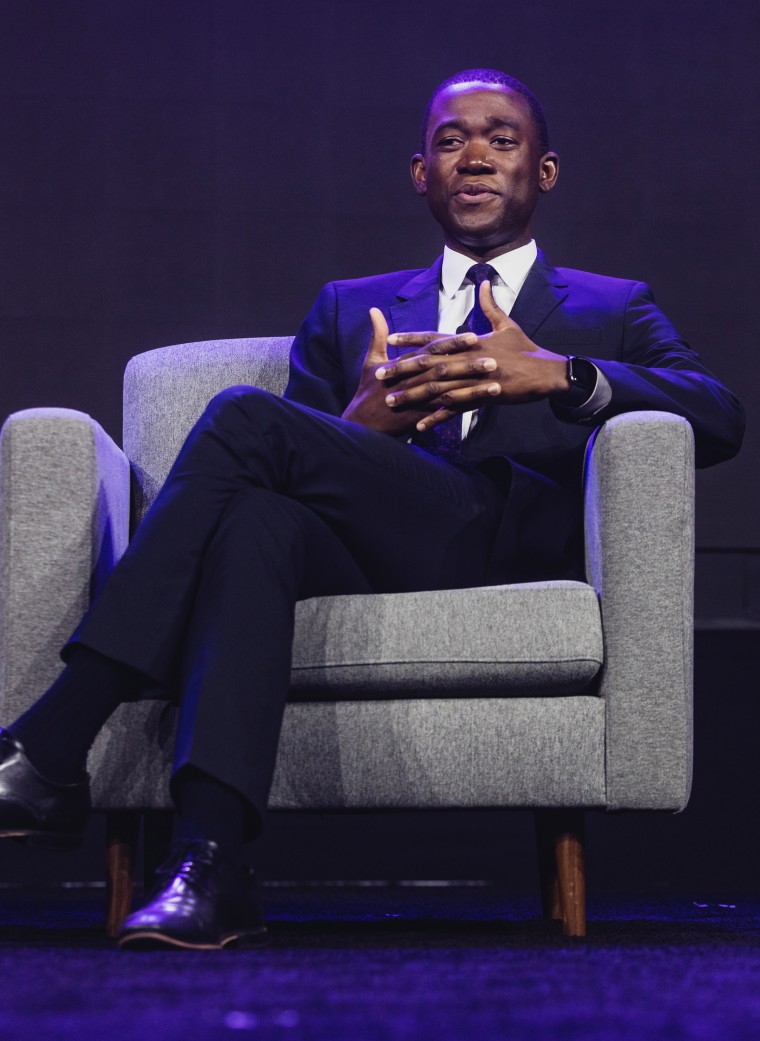 Administration officials have said over the past several days that Iran has not accessed any of the money and that the U.S. could re-freeze it at any time. But there was growing pressure on the White House to send a clearer message that Iran would not access the money.
Critics of the White House's decision to give Iran access to the $6 billion have said that the money is fungible and that any funds Iran receives, regardless of whether they are for humanitarian assistance, would free up more money for it to fund terrorism.
It's unclear how halting Iran's access to the $6 billion might affect the administration's efforts to negotiate future deals to release other wrongfully detained Americans.