WASHINGTON — Security systems at the White House instantly triggered the deployment of Secret Service officers Tuesday after a breach — by a toddler.
The Secret Service Uniformed Division encountered "a curious young visitor" along the north fence line of the White House after he briefly entered the grounds, agency spokesman Anthony Gugliemli said in a statement.
"The White House security systems instantly triggered Secret Service officers and the toddler and parents were quickly reunited," he said.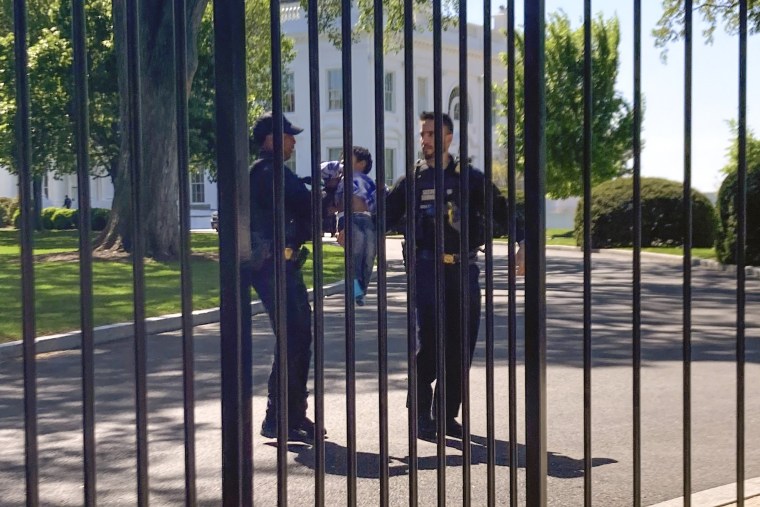 The area in front of the north fence, which is near Lafayette Square, is a popular destination for tourists.
The Secret Service didn't provide any details about the toddler or the parents.
It may be the first successful intrusion into the complex since the White House fence was doubled in height to roughly 13 feet in recent years after a series of security breaches. While it is taller, the new fence has an additional inch of space between pickets, for a total of 5.5 inches between posts.
He's not the first toddler to have trespassed, however. A toddler squeezed through a fence and wound up on the White House lawn in 2014.
There have been far more serious security breaches. In 2014, for example, a 43-year-old man scaled one of the fences, armed with a folding knife, and made it all the way into the White House's East Room. The man was sentenced in 2015 to 17 months in prison. President Barack Obama and his family were not home at the time.
The event prompted the Secret Service to launch an investigation into security practices at the presidential home.