WASHINGTON — The Biden administration is forming an interagency group to address the recent spate of objects in the skies above North America, the White House announced Monday.
"The president, through his national security adviser, has today directed an interagency team to study the broader policy implications for detection, analysis and disposition of unidentified aerial objects that pose either safety or security risks," National Security Council spokesman John Kirby said at a White House briefing.
"Every element of the government will redouble their efforts to understand and mitigate these events," he said.
Kirby said the national security team's task is to "dig into this deeper from an interagency effort and to see what if other improvements" need to be made.
Administration officials are expected to provide an all-senators classified briefing about the unidentified objects Tuesday morning, a spokesman for Senate Majority Leader Chuck Schumer, D-N.Y., said Monday. They will also get a classified briefing about China Wednesday.
Tuesday's briefing will be led by Assistant Secretary of Defense for Homeland Defense and Hemispheric Affairs Melissa G. Dalton; Director of Operations for the Joint Chiefs of Staff Lt. Gen. Douglas A. Sims II; Gen. Glen D. VanHerck, commander for North American Aerospace Defense Command (NORAD) and U.S. Northern Command; Morgan Muir, deputy director of national intelligence; and Sean Kirkpatrick, director of the All-domain Anomaly Resolution Office at the Pentagon.
The U.S. has shot down four objects over North America this month, beginning Feb. 4, when the military took down a suspected surveillance balloon owned by the Chinese government. The three others were unidentified objects that Kirby said Monday the administration is still working to learn more about, particularly from recovered debris.
"We have not yet been able to definitively assess what these most recent objects are," said Kirby, who also noted that the U.S. does not know their origins.
Most recently, President Joe Biden on Sunday authorized the U.S. military to shoot down an unidentified object over Lake Huron. It was an octagon-shaped structure that was flying at 20,000 feet, which posed a possible risk to civilian aircraft. Kirby said Monday that the object fell on what is believed to be the Canadian side of the lake and that the U.S. is in touch with its counterparts.
U.S. fighter aircraft, in coordination with the Canadian government, shot down a separate unidentified object Saturday at 40,000 feet above the Yukon. It was small and cylindrical and, according to Canadian officials, similar to the size of a small car.
And at Biden's direction, an F-22 jet on Friday shot down an unidentified object flying at 40,000 feet above Arctic waters in Alaska, near the Canadian border.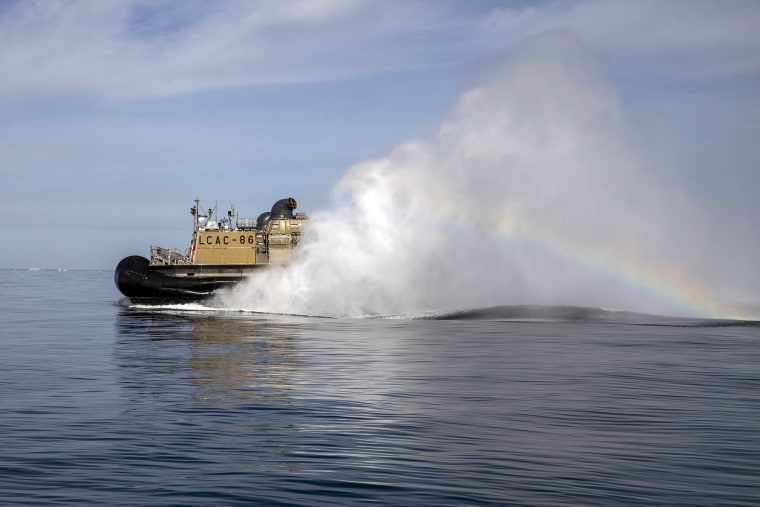 The U.S. shot down an alleged Chinese spy balloon over the Atlantic Ocean off South Carolina on Feb. 4. The U.S. military shot it down after it flew at around 60,000 feet across the U.S. and briefly Canada for eight days.
In the wake of the Chinese balloon flight, the U.S. military is looking at a wider range of radar data as it monitors North American airspace, and it is looking at more objects and smaller objects that it might have filtered out as clutter in the past, two U.S. defense officials said.
It remains unclear whether the military is now spotting objects that have been present but not noticed or whether there are new aerial objects that were not present before.