President Donald Trump is not backing down from his claim that former President Obama wiretapped him — despite FBI Director James Comey's testimony to Congress on Monday that he had no evidence to support the allegation.
"No. We started a hearing, it is still ongoing," White House Press Secretary Sean Spicer said when asked during his daily press briefing if Trump would back off the charge.
Trump made the unsubstantiated claim over two weeks ago and promised evidence will be forthcoming.
Earlier Monday, Comey became the latest official to counter the wiretapping allegation.
In his first public comments on the matter, Comey told the House Intelligence Committee that the FBI had "looked carefully" at Trump's wiretapping claim and that both the bureau and the Department of Justice found "no information that supports those tweets."
The Republican chairmen of the House and Senate Intelligence Committees, along with both U.S. and British officials, have previously said they know of no evidence to support the claim.
But Spicer said Trump was not having second thoughts about the charge and suggested new information might be revealed.
"There's a lot of areas that still need to be covered. There's a lot of information that still needs to be discussed," Spicer said.
Meanwhile, Comey also confirmed — for the first time — that the FBI is investigating potential links between Russian intelligence and Trump's presidential campaign.
Spicer downplayed the news from the FBI director's much anticipated testimony.
"Following this testimony it's clear that nothing has changed," Spicer said.
As Spicer noted, numerous officials, including former top Obama appointees, have said they have seen no evidence of collusion between the Trump campaign and Russian intelligence services.
However, during his testimony on Monday, Comey said it is possible for people to have colluded with a foreign power without knowing they had done so and called these people "co-optees. " He suggested that they could still face legal jeopardy.
The White House has repeatedly denied any collusion with Russian officials, and said it is a victim of a partisan witch-hunt abetted by illegal leaks of classified information from Obama holdovers in the federal government.
Trump's former national security adviser, Michael Flynn, stepped down after it was learned Flynn had misled Vice President Mike Pence and other senior officials about his discussions with a Russian ambassador to the U.S.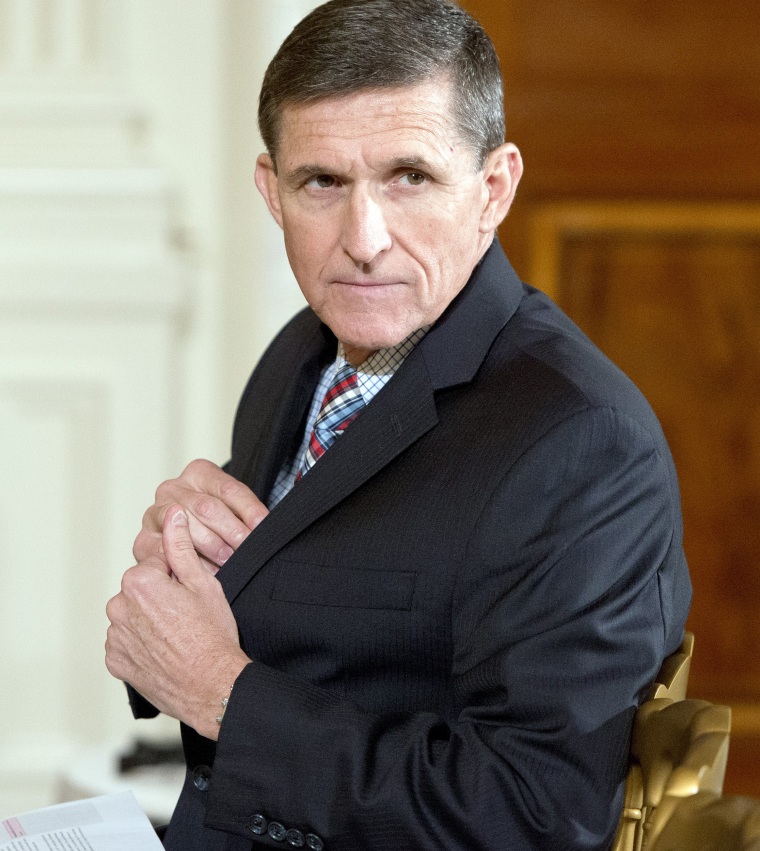 Spicer noted that Comey said it was possible for Obama administration officials to "unmask" people caught in intelligence probes, and noted that Comey refused to deny if he had briefed Obama on Flynn's calls.
Comey also said that leaks had seemed to be "unusually active" in recent weeks, Spicer noted.
And both Comey and Adm. Michael Rogers, the director of National Security Agency, who also testified as well Monday, said leaks can hurt national security.
"Who was being surveilled? Why were they being surveilled? Why were they being quote unmasked?" Spicer asked.
Spicer also noted that both Comey and Rogers had said they had no evidence that Russian meddling had affected the vote tallies in key swing states.
Earlier, Trump's official Twitter account highlighted similar portions of the hearing.
Before the hearing, Trump said in a series of Tweets on his personal tweets that, "The Democrats made up and pushed the Russian story as an excuse for running a terrible campaign."
But Comey and Rogers reaffirmed earlier intelligence assessments that Russian President Vladimir Putin interfered in the U.S. election to hurt Democratic Nominee Hillary Clinton.
"Putin hated Secretary Clinton so much that he had a clear preference for the person running against Secretary Clinton," Comey said.
The director said the FBI's investigation is ongoing.
"That includes investigating the nature of any links between individuals associated with the Trump campaign and the Russian Government and whether there was any coordination," Comey testified.
In his testimony, Rogers also said Trump's unfounded allegation that a British intelligence agency helped Obama snoop on Trump during the election could damage U.S.-British relations.
"I think it clearly frustrates a key ally of ours," Rogers said of the president's claim.