Andy Cohen has joined the list of people who are not amused by the so-called celebrity death prank trend on TikTok that went viral over the holidays.
Thousands of users have participated in the trend, which entails people's capturing their parents' devastated reactions to hearing the falsified news of their favorite celebrity's death. The hashtag #celebritydeathprank has accrued nearly 200 million views on TikTok. 
It is unclear who started the celebrity death prank, according to Know Your Meme's database. But the earliest videos date to Dec. 24.
TikTok users have since uploaded videos featuring the fake news of the deaths of such people as former President Donald Trump, Kardashian matriarch Kris Jenner, actor Idris Elba, musician Jon Bon Jovi and others.
Online pranking is still thriving online, although the genre has evolved in recent years to be less extreme. The celebrity death prank trend has prompted mixed responses, with some viewers reacting in positive ways and others arguing the videos do more harm than good.
"I've watched these clips and seen the terror on these people's faces when they're being told someone they like died and then be like, 'Oh, just kidding,'" a user said in a video criticizing the trend. "Don't do that to people."
Cohen, who hosts "Watch What Happens Live," said during Tuesday's episode he has been sent many videos in the last two weeks with people reacting to his fake death. However, he said, he has "no desire to experience people's reactions to me dying."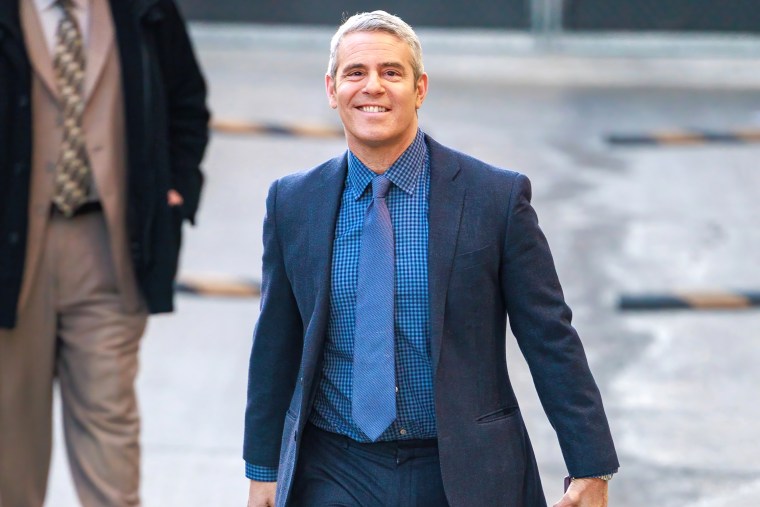 "I am scared enough of dying in reality without having to watch bizarre simulations of it over and over again," he said.
He also cursed while warning viewers to stop sharing the videos, saying soon after that it was the first time he had ever made that kind of slip-up on the show.
While he was moved by all the TikTok moms' tears, Cohen said the reactions also made him "horribly depressed."
A spokesperson for Cohen declined to comment further Wednesday. 
The trend first sparked criticism after Slater Vance, 16, pranked his celebrity parents, Angela Bassett and Courtney B. Vance, on New Year's Eve. He told them that actor Michael B. Jordan had died. Representatives for the actors did not immediately respond to requests for comment Wednesday.
Social media users expressed concern that such a prank might have caused his mother to believe she had lost another former co-star. The "Black Panther" cast, which included Jordan, lost Chadwick Boseman to colon cancer in 2020. 
Slater Vance took the video down and uploaded a public apology for having participated in "such a harmful trend" and for the potential hurt he caused Jordan's and his own family. 
"I own this was a mistake," he said in his apology video on TikTok. "And I hope this can be a teaching lesson to anyone else who uses social media as a tool and a source of entertainment to truly understand that your actions can have consequences that extend beyond you."
Musician Finneas O'Connell was among the first to call out the trend, describing it as "mean."
He urged his followers to stop taking part in the trend, saying none of the videos featuring it made him laugh.
"Your parents are showing vulnerability for a brief second," O'Connell said in a video uploaded to TikTok on Christmas. "And you're laughing at them."