It's not often that a singer says a part of her died when she learned she'd won the Grammy for Album of the Year. But that's what Adele said Sunday, because she thought the honor should have gone to Beyoncé.
"I can't possibly accept this award, and I'm very humble and very grateful, but my artist of my life is Beyoncé," said Adele, who is 28. "This album for me, the 'Lemonade' album, was so monumental."
Then, as Beyoncé sat in the audience, Adele addressed her directly.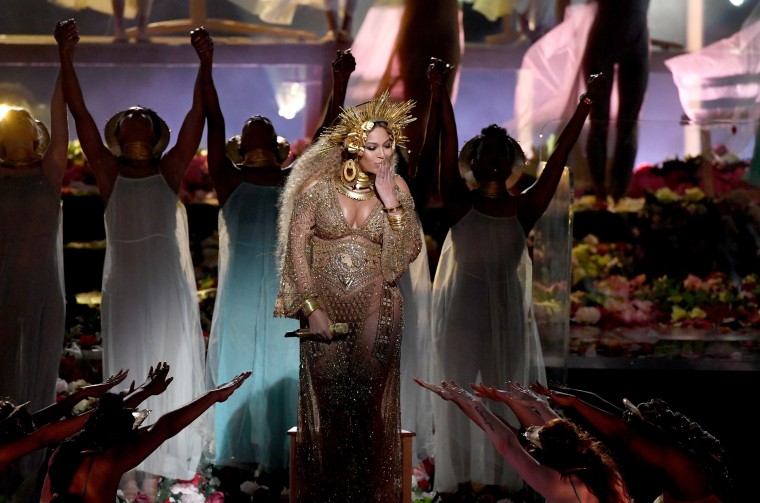 "The way you make me and my friends feel, the way you make my black friends feel is empowering," she said. "And they stand up for themselves. And I love you. I always have."
Tears rolled down Beyoncé's cheeks as Adele made her speech. And Adele said backstage that "a little piece of me did die inside" when her name was called out instead of Beyoncé's.
Adele won five Grammys altogether — making the first time anyone has won the top three awards twice. Beyoncé was nominated nine times but only took home two statuettes, for best music video and best urban contemporary album.
Related: Beyoncé's Grammy Performance Proves She Doesn't Need Awards to Love Herself
The last black artist to win Album of the Year was Herbie Hancock in 2008. In recent years, there have been many examples of white artists triumphing over black artists whose work has drawn critical acclaim.
In the run-up to this year's show, Frank Ocean wrote an open letter to its producers, accusing them of "cultural bias and general nerve damage," citing Taylor Swift's win last year over Kendrick Lamar.
This year, many commentators felt Beyoncé deserved to win Album of the Year for "Lemonade," a landmark audio-visual work examining racial identity, feminism and fidelity.
Without delving into this debate, Adele was clear she felt that Beyoncé should have won.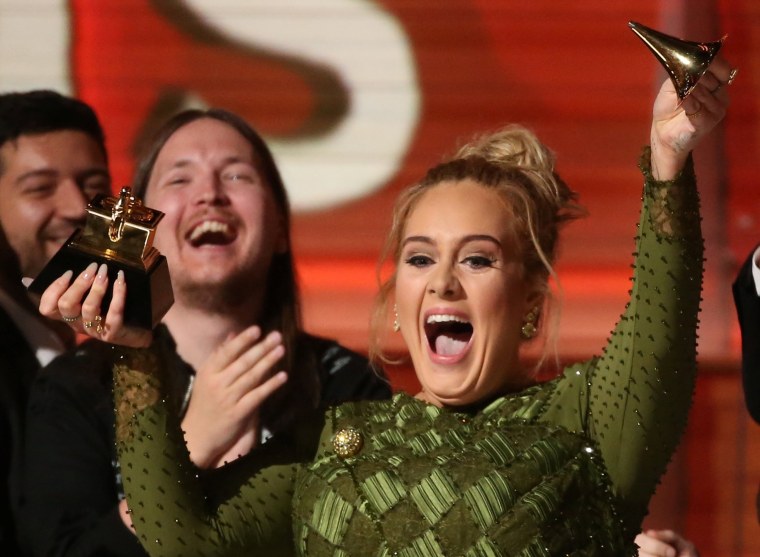 Despite her five awards, London-born Adele had her share of difficulties during the ceremony. She snapped her Record of the Year statuette in half — seemingly by accident — and had to restart her tribute to George Michael because she was off-key the first time.
In her first public performance since announcing she was pregnant with twins, Beyoncé sang two songs from "Lemonade." Accepting one of her awards, she said her intention was to "give voice to our pain, our struggles, our doubts, and our history."