Jimmy Kimmel has been tapped to host the 2017 Oscars, the late-night host announced Monday.
"Yes, I am hosting the Oscars. This is not a prank. And if it is, my revenge on @TheAcademy will be terrible & sweet," Kimmel tweeted.
While it's Kimmel's first time hosting the Oscars, it's not his first awards show gig. The "Jimmy Kimmel Live" comedian hosted the 2012 and the 2016 Emmy Awards, among other shows.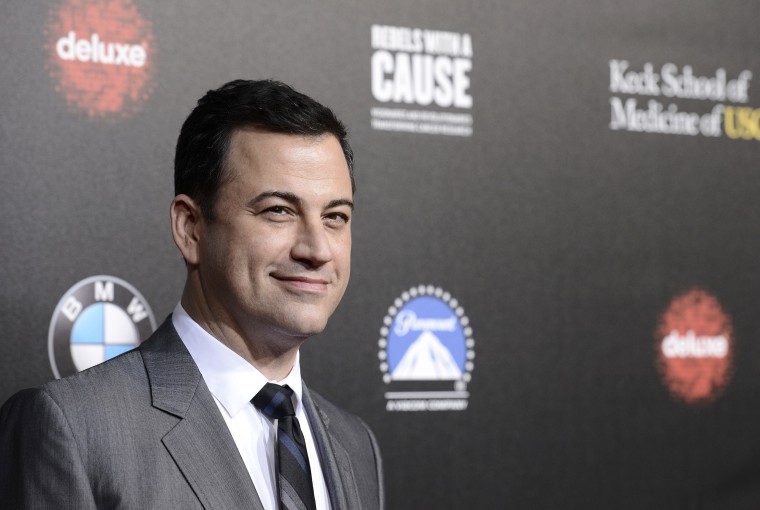 Last year's Academy Awards was hosted by Chris Rock.
Only nine people have hosted both the Emmys and the Academy Awards, according to E!: Johnny Carson, Ellen DeGeneres, Sammy Davis, Jr., Jane Fonda, Neil Patrick Harris, David Letterman, Shirley MacLaine, Frank Sinatra and Jon Stewart. Kimmel is the only one to host both in the same cycle, E! said.
The 89th Academy Awards airs on ABC, the same network that airs Kimmel's late-night program, on Feb. 26, 2017.
Nominations will be announced on Jan. 24, 2017.