Norm Macdonald, a former "Saturday Night Live" cast member and stand-up comedian who earned a cult following with his deadpan delivery and wry wit, died Tuesday.
He was 61. Marc Gurvitz, Macdonald's manager, confirmed his death to NBC News.
Macdonald had cancer for nearly a decade but felt determined to keep his diagnosis private, according to Lori Jo Hoekstra, Macdonald's longtime producing partner and friend.
"He was most proud of his comedy. He never wanted the diagnosis to affect the way the audience or any of his loved ones saw him," Hoekstra said in a statement. "Norm was a pure comic. He once wrote that 'a joke should catch someone by surprise, it should never pander.' He certainly never pandered. Norm will be missed terribly."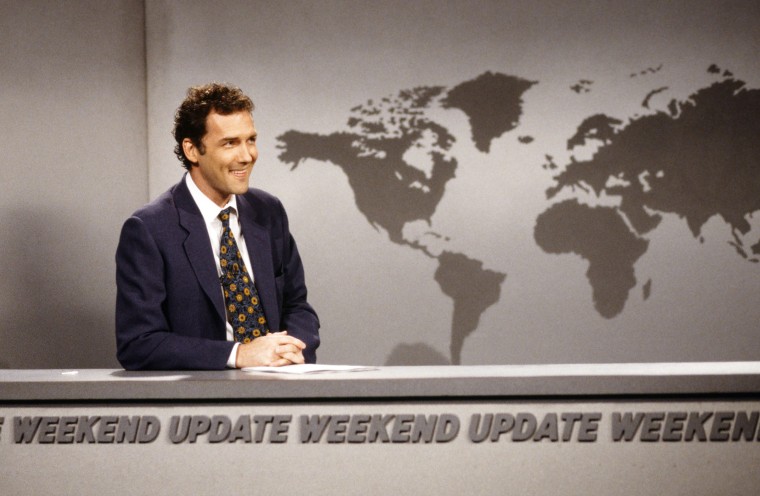 Deadline was first to report the news.
Macdonald, a native of Canada who said he was inspired by understated comics such as Bob Hope and Bob Newhart, began his career with stand-up gigs across Montreal and Ottawa, Ontario. He got his first big break in the early 1990s when he was hired on the writing staff of the popular ABC sitcom "Roseanne."
But his highest-profile chapter started in 1993 when he joined the cast of "SNL," appearing on the NBC sketch series for five seasons.
He performed impersonations of late-night host David Letterman, talk show emcee Larry King, actor Burt Reynolds, director Quentin Tarantino and Republican politician Bob Dole.
But he was best known as the influential anchor of the "Weekend Update" news parody segment, where he regularly skewered "Baywatch" star David Hasselhoff and mocked O.J. Simpson in his signature droll, acerbic style.
He left "SNL" in 1998. Macdonald said he believed he was fired by NBC executive Don Ohlmeyer because of his constant barbs on "Update" about Simpson, who was said to be a personal friend of Ohlmeyer.
Ohlmeyer, for his part, reportedly denied that was the reason Macdonald exited the show.
Macdonald went on to star in "Dirty Work" (1998), a film comedy about two friends who launch a revenge-for-hire business.
He popped up in a handful of comedy films in the late 1990s and 2000s, including "Billy Madison" and "The People vs. Larry Flynt." He also provided the voice for a dog named Lucky in the Eddie Murphy version of "Dr. Dolittle" and its sequels.
He led the cast of the short-lived ABC sitcom "The Norm Show" (later shortened to "Norm"), which aired from 1999 to 2001. The cast included Laurie Metcalf, Ian Gomez, Max Wright, Artie Lange and Faith Ford.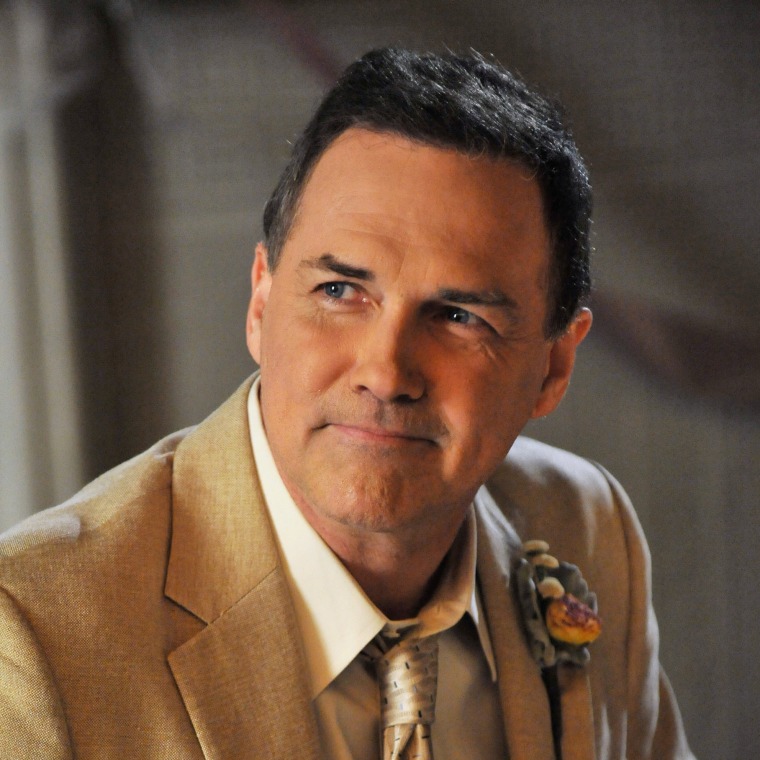 In recent years, Macdonald continued to perform stand-up comedy and reached fans with sardonic appearances on late-night talk shows (most famously "Conan" on TBS) and televised celebrity roasts on Comedy Central. YouTube clips from those events introduced him to a new generation of admirers.
In 2018, Macdonald hosted a 10-episode interview show on Netflix ("Norm Macdonald Has a Show") where his guests included David Spade, Jane Fonda and "SNL" creator Lorne Michaels.
Macdonald drew criticism around the time his Netflix show debuted after The Hollywood Reporter published an interview in which he appeared to deride the #MeToo movement and defend fellow entertainers Roseanne Barr and Louis C.K.
Macdonald later expressed contrition for his remarks, tweeting that he "would never defend" Louis C.K. or Barr and adding that he was "deeply sorry" if it "sounded like I was minimizing the pain that their victims feel to this day."
Following news of Macdonald's death Tuesday, many comedy luminaries expressed their condolences and disbelief.
Steve Martin tweeted he was "one of a kind."
"Oh my God what is even happening," Patton Oswalt tweeted. "Good bye, Norm. You were never not 100% hilarious."
Whitney Cummings described Macdonald as the "pinnacle of bravery and originality."
Seth Rogen also paid tribute to Macdonald, tweeting that he "essentially ripped off his delivery when I first started acting. I would stay up specifically to watch him on talk shows. He was the funniest guest of all time. We lost a comedy giant today. One of the the all time greats. RIP."
Dave Itzkoff, a reporter for The New York Times who profiled Macdonald in 2011, on Tuesday resurfaced poignant quotes from that article in which the comedian reflected on mortality.
"When I hear a guy lost a battle to cancer," Macdonald said at the time, "that really did bother me, that that's a term. It implies that he failed and that somebody else that defeated cancer is heroic and courageous."
He also told Itzkoff there were parts of his inner life that he was not ready to reveal to audiences.
"I took away a lot more of my existential brooding on death that I haven't really figured out yet," he said. "It leaves people a little sad. I have to figure out a way to work on that."