"Go Set a Watchman," the long-awaited new novel from beloved author Harper Lee, hit shelves on Tuesday. It is expected to be a smash success, with 2 million advance copies already sold, according to CNBC. Here's a look at other key facts and figures about Lee and "To Kill a Mockingbird," the novel that catapulted her to literary fame.
7/11/60
Original publication date for "To Kill a Mockingbird" by Harper Lee (née Nelle Harper Lee)
$3.95
Price of the book upon its release in 1960
40
Number of languages into which "Mockingbird" has been translated
40+ million
Copies of the book that have been sold worldwide
893 weeks
Time "Mockingbird" has spent on USA TODAY's Best-Selling Books—a list that has only been around since 1993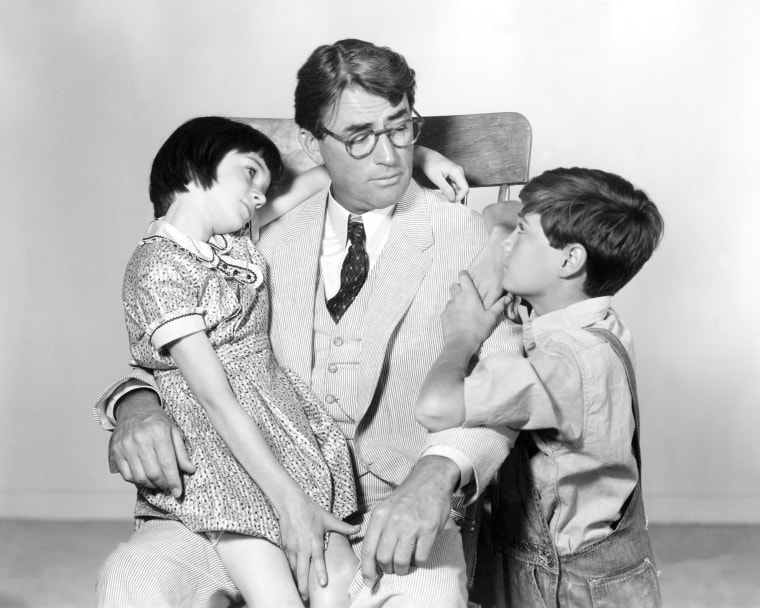 1961
Year Harper Lee won the Pulitzer Prize for Fiction
12 years
Duration of the ban placed on "Mockingbird" by the Plaquemines Parish School District's in Louisiana—it was lifted in October 2013
$1,688,064.68
Amount Lee earned in royalties from sales of "Mockingbird" in the first six months of December 2009 alone.
103
Age of Lee's sister and former lawyer, Alice, before her death in November 2014
12/25/62
U.S. release date for the film adaptation of "To Kill a Mockingbird"
6
Number of Academy and Golden Globes awards the film won (three of each)
2 million
Size of the publisher's first printing of "Go Set a Watchman"
20 years
Amount of time after "Mockingbird" ends that "Watchman" takes place, despite the fact that Lee wrote "Watchman" first
1964
The last time Harper Lee gave an interview
0
Amount of publicity the 89-year-old author is expected to do for the new book
SOURCES: Harper Collins, USA TODAY, BBC, The Pulitzer Prizes, ACLU, U.S. District Court filings, Academy Awards Database, Golden Globes Awards, Library Journal, The Studio System, Publisher's Weekly, The New York Times