A batch of letters written by the late novelist Harper Lee to various friends over the years fetched more than $33,500 at auction Thursday night — including snarky snail mail blasting a hotel bearing Donald Trump's name.
The celebrated "To Kill a Mockingbird" author, who died Feb. 19 at age 89, knocked the Trump Taj Mahal in Atlantic City, New Jersey, in an August 1990 missive to friend Doris Leapard.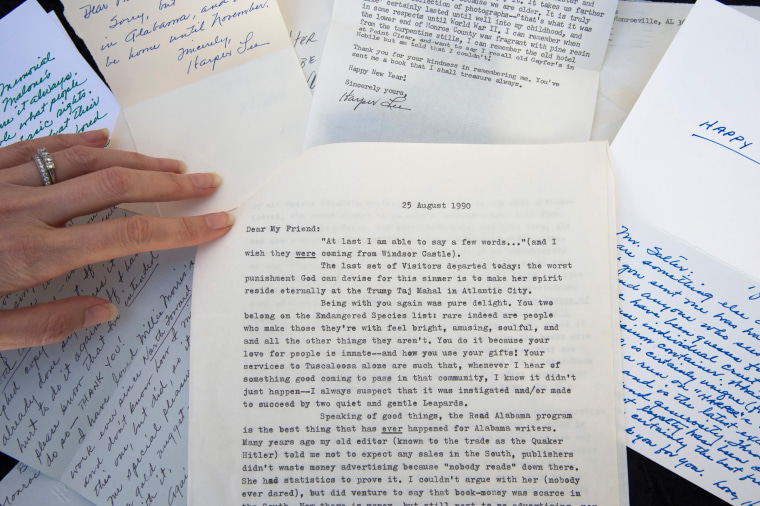 Lee tells Leapard she can't think of a worst place to spend eternity than the garish gaming palace that had opened a few months earlier at a cost of nearly $1 billion.
Related: Change.org Petition Asks University of Alabama to Rename Building For Harper Lee
"The worst punishment God can devise for this sinner is to make her spirit reside eternally at the Trump Taj Mahal in Atlantic City," she wrote in the letter, which sold for $3,926, according to Nate D. Sanders Auctions in Los Angeles.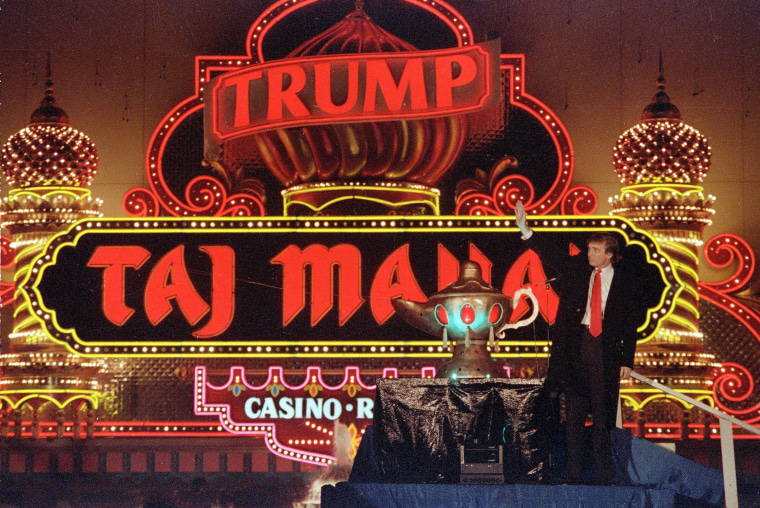 It's unclear why Lee decided to rip into the Trump Taj Mahal, which the now-GOP presidential candidate trumpeted at the time as a boon for Atlantic City — a down-on-its-luck gambling mecca.
"It's just what Atlantic City needs," Trump told The Press of Atlantic City the year it opened.
While Trump's name is still on the casino, it is currently owned by billionaire investor Carl Icahn, who purchased it in bankruptcy court in February. Trump also no longer owns or controls the casino company — Trump Entertainment Resorts — he founded.
Bidding for Lee's sardonic take on the Trump casino began at $750; it ultimately attracted 11 bids.
The Alabama native's highest-selling letter, penned in 1999 about the civil rights movement, sold for $4,753, the auction house said. In it, she thanks Leapard for providing her with civil rights icon Vivian Malone's autograph.
While Lee — a Pulitzer Prize winner in 1961 — was famously reclusive, her writing remains as popular as ever. Her last novel, "Go Set a Watchman," was released last summer and sold a record-breaking 1.1 million copies in its first week in North America.