The J.D. Salinger legend lives on. A treasure trove of rare letters, manuscripts, photos and other personal items from the reclusive author are on display in an exhibition at the New York Public Library.
Fans of the author will see the original typewritten manuscript of "Catcher in the Rye," along with his handwritten revisions. The originals of some of Salinger's shorter fiction, including "Franny and Zooey," are also on display.
There is also a friendly handwritten letter from his friend Ernest Hemingway in 1944: "You are a damned good writer, and I will look forward to everything you write."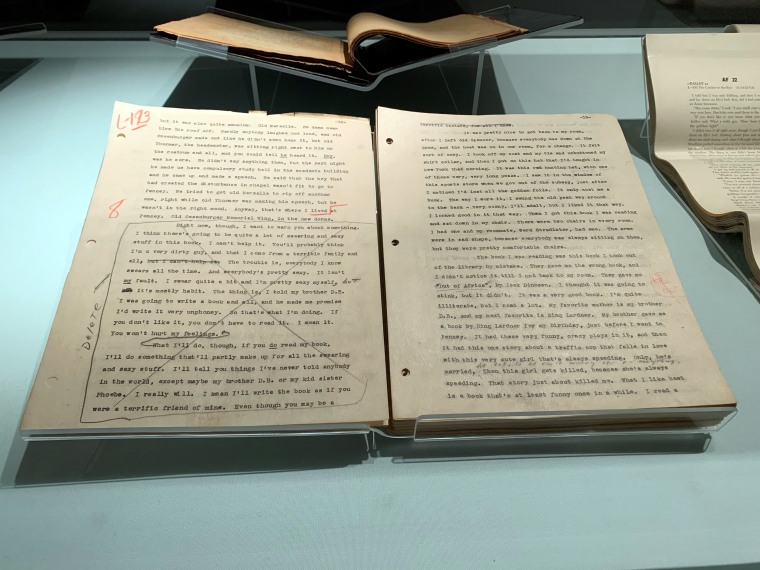 It is a glimpse into the life and work of the literary icon organized by his son, Matt, and widow, Colleen, along with Declan Kiely, director of special collections and exhibitions.
"I've learned that while he may have only fathered two children there are a great, great many readers out there who have their own rather profound relationships with him, through his work and who have long wanted an opportunity to know him better," Matt Salinger said in a statement.
Jerome David Salinger was born on New Year's Day 1919 in Manhattan. He was an immensely private man who lived in Cornish, New Hampshire, in constant fear of the media and the public.
"The Catcher in the Rye" was published in 1951 and became hugely popular, selling more than 55 million copies in 30 languages. In China, 200,000 copies are sold a day. Salinger's depiction of adolescent alienation and loss of innocence in the protagonist Holden Caulfield had an appeal among adolescent readers that continues to this day. It is required reading in high schools across the country.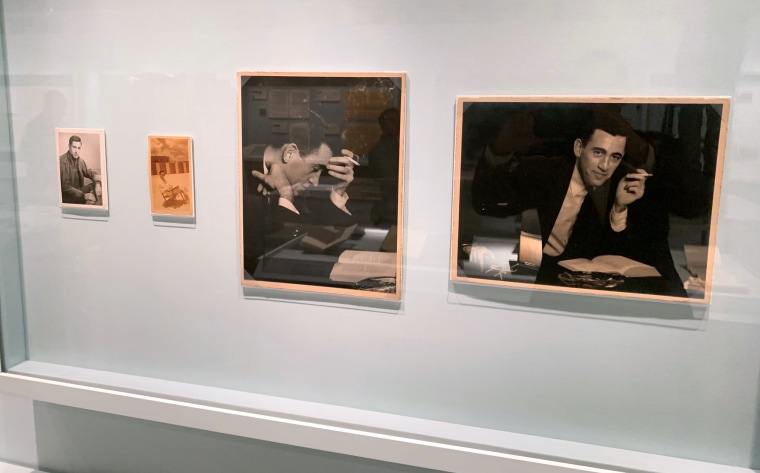 The exhibit celebrating the centennial of Salinger's birth draws from personal effects drawn from the novelist's collection. The show starts with photos of baby Jerome and follows him through high school, military school, service in the U.S. Army and his short but incredibly successful writing career.
It includes the typewriter he used to write "Catcher" along with his pipes, glasses and writing tools. There is also a bookcase from his home filled with books from his personal collection.
Kiely says Salinger was deeply private but not necessarily reclusive. His passport was filled with stops around the world. His appeal, Kiely says, stems from ""readers feel he is writing to and addressing them personally and touches them in a way that is unique and deeply personal and that generates an interest in the author."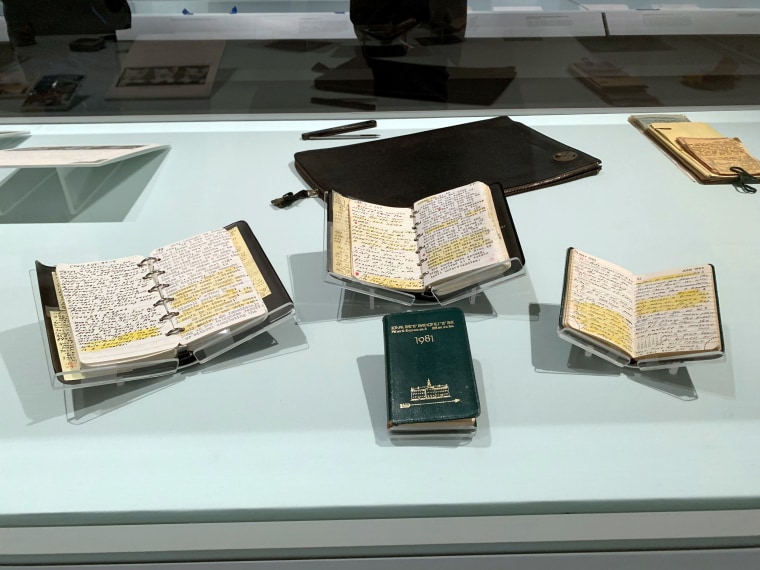 The exhibit includes a description of Salinger's life and profession written by the author himself as part of a 1982 legal document.
"I have been writing fiction rather passionately, singlemindedly, perhaps insatiably, since I was fifteen or so," he writes, in part. " …I positively rejoice to imagine that, sooner or later, the finished product safely goes to the ideal private reader, alive or dead or yet unborn, male or female or possibly neither."
Salinger built an enormous readership through just four books. He stopped publishing in 1965 and died in 2010.
The exhibit opens Friday and runs through Jan. 19.