Best-selling author Jackie Collins died of breast cancer Saturday, her family said. She was 77.
"It is with tremendous sadness that we announce the death of our beautiful, dynamic and one of a kind mother, Jackie Collins, who died of breast cancer today," said the Collins family in a statement released to NBC News.
Collins wrote more than 30 New York Times best sellers, which were largely about the glitz and glamour of Hollywood. Nine of the books were adapted into movies or television miniseries, according to her website.
Some of her most successful novels included the 1983 "Hollywood Wives," about women living glamorous lives behind the scenes of the industry, and the 1985 "Lucky" and 1990 "Lady Boss" from her series focused on the ravishing and ambitious character Lucky Santangelo, who was born into an organized crime family.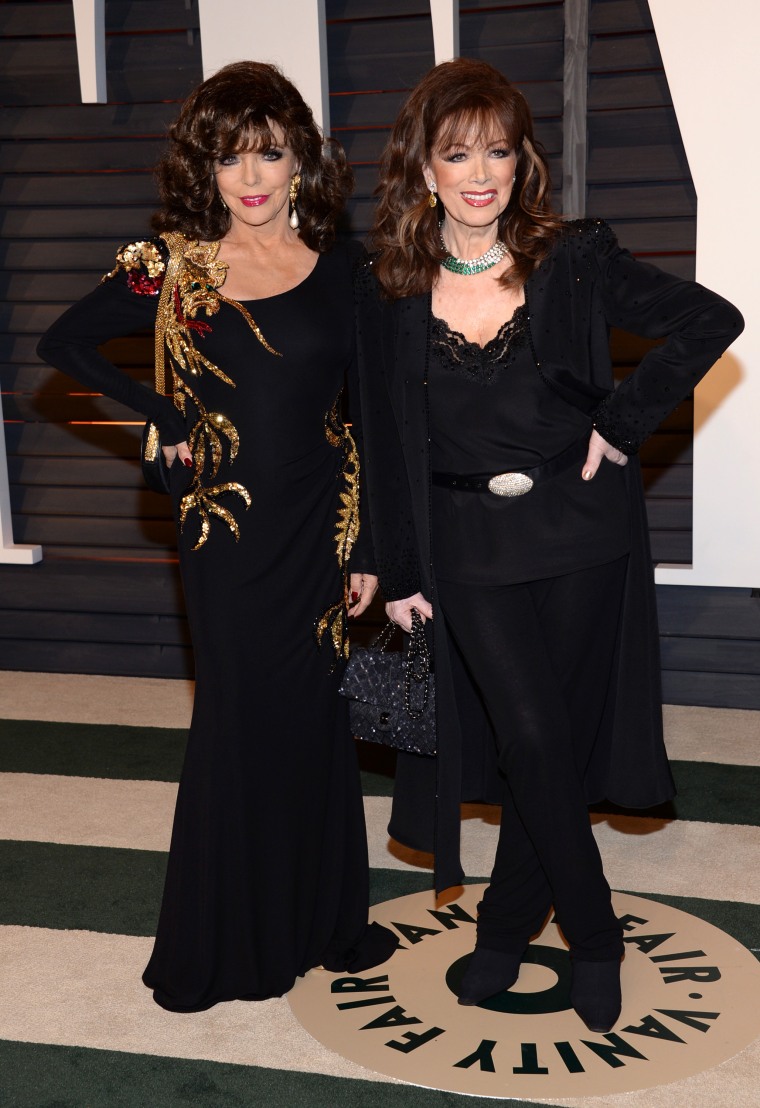 Her latest work, "The Santangelos," was published earlier this year.
"She was a true inspiration, a trail blazer for women in fiction and a creative force. She will live on through her characters but we already miss her beyond words," the family's statement, adding that she "was adored by her family, friends and the millions of readers who she has been entertaining for over 4 decades."
People first reported Collins' death. She was diagnosed with cancer six years ago, and kept the diagnosis private, People reported.
Collins told the magazine in a Sept. interview that, "I did it my way, as Frank Sinatra would say. I've written five books since the diagnosis, I've traveled all over the world."
The English novelist was the younger sister of actress and author Joan Collins, who was well-known for her role on the television program "Dynasty."
Joan Collins spoke to People Saturday and said of her sister: "She was my best friend. I admire how she handled this. She was a wonderful, brave and a beautiful person and I love her."
She is survived by her daughters, Tracy, Tiffany and Rory; sister Joan Collins; brother, Bill; and six grandchildren.
Services will be held in both the U.S. and U.K. The Collins family asked that donations be sent to the Susan G. Komen Breast Cancer Organization or the Penny Brohn Cancer Care in lieu of flowers.