Ivanka Trump's new self-help book is full of inspirational quotes and stories intended for the working woman — but some of her sources of inspiration now have advice of their own to offer the first daughter.
Trump's book "Women Who Work: Rewriting the Rules for Success" quotes or references a variety of entrepreneurs, activists, and other leaders in their fields.
But some of those role models have come forward since the book's release on Tuesday to criticize Trump and tell her to use her powerful position wisely.
For instance, Trump included a quote from famed anthropologist Jane Goodall reading, "What you do makes a difference, and you have to decide what kind of difference you want to make."
Goodall said the first daughter should take her words to heart.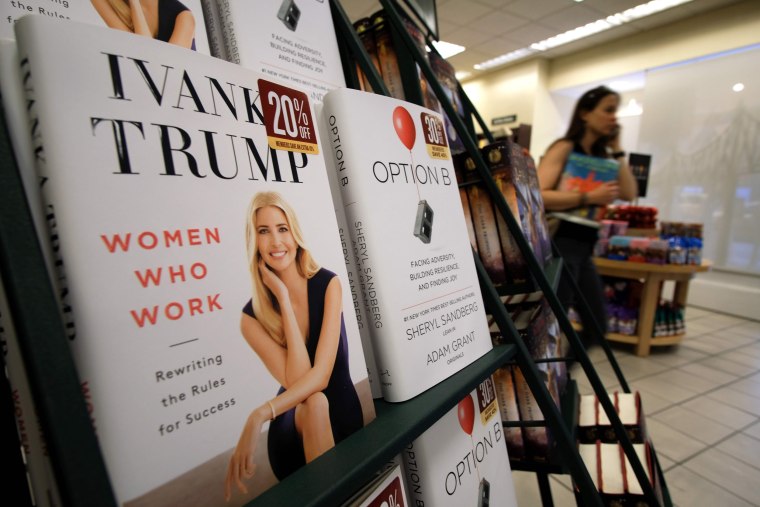 "I understand that Ms. Trump has used one of my quotes in her forthcoming book," Goodall said in a statement to NBC News on Thursday. "I was not aware of this, and have not spoken with her, but I sincerely hope she will take the full import of my words to heart.
"She is in a position to do much good or terrible harm," Goodall said, adding that President Donald Trump's administration had already "jeopardized" the environment.
"I hope that Ms. Trump will stand with us to value and cherish our natural world and protect this planet for future generations," she said.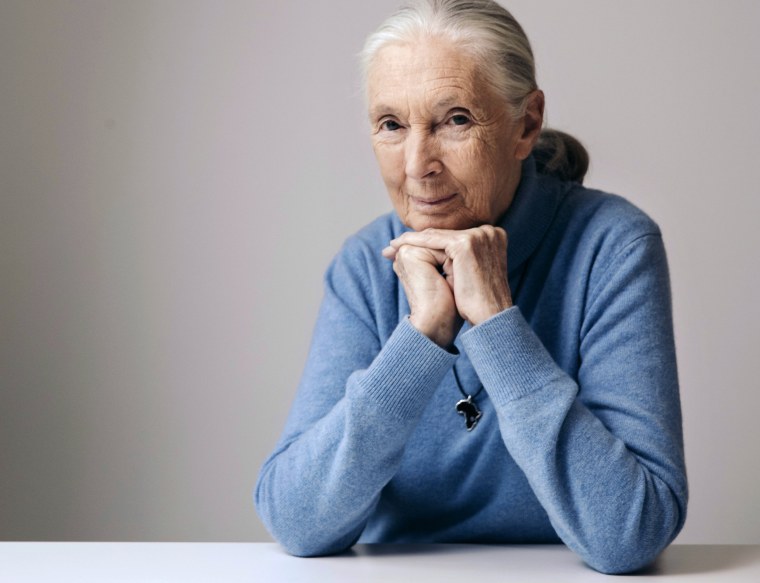 Representatives for Ivanka Trump did not immediately respond to NBC News request for comment on Thursday, but previously told CNNMoney that her book was not meant to be political.
"Ivanka has always believed that no one person or party has a monopoly on good ideas. When she was writing this book, she included quotes from many different thought leaders who've inspired Ivanka and helped inform her viewpoints over the years," the representatives told the cable network in a statement.
And Reshma Saujani, the founder of the nonprofit Girls Who Code, took to Twitter on Tuesday to criticize her inclusion in the book.
".@ivankatrump don't use my story in #WomenWhoWork unless you are going to stop being #complicit #askivanka," Saujani posted. A Girls Who Code spokeswoman told NBC News Saujani did not have any additional comment on Thursday.
Saujani, whose nonprofit provides free after-school and summer programs to teach girls computer coding, was referenced in the book for having "personally witnessed the gender gap in computing classes" and setting out to change it.
Saujani also called out President Donald Trump on Twitter on Monday for discontinuing Michelle Obama's signature education program, "Let Girls Learn."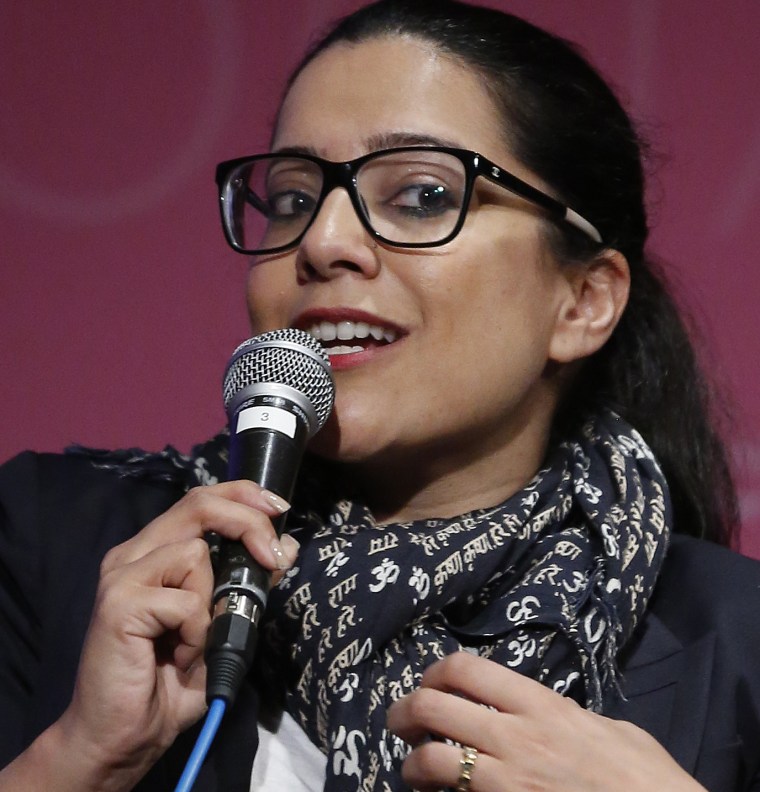 "Shame on @POTUS for not continuing to invest in our girls," she said.
Pulitzer-prize winning author Junot Diaz was referenced in Trump's book for his quote, "colleagues are a wonderful thing — but mentors, that's where the real work gets done."
Diaz told NBC News on Thursday he wished Trump would have gone with a different comment.
"I would have preferred if she quoted me on the need to fight white supremacy and the vile anti-immigrant racism her father stirred up," he said.
And Umber Ahmad, a banker turned baker who was quoted in Trump's book, told the New York Times she was uneasy about her inclusion in it and "the only test is whether she is able to achieve something other than personal gain."
Meanwhile, Trump's book also cites a variety of other vocal critics of her father, or supporters of former Democratic candidate Hillary Clinton's failed presidential campaign.
Those include chief operating officer of Facebook Sheryl Sandberg, Oprah Winfrey, Pulitzer-prize winning author Junot Diaz, actresses Mindy Kaling and Cynthia Nixon, Warren Buffet, Colin Powell, Virgin CEO Richard Branson and Deepak Chopra.
The first daughter was also criticized for using a quote from acclaimed author Toni Morrison, which was originally about the psychological toll of slavery, for a chapter on time management.
Trump uses the quote "Bit by bit... she had claimed herself. Freeing yourself was one thing, claiming ownership of that freed self was another," along with the hashtag #ITWISEWORDS to begin a chapter about boosting productivity.
But the quote comes from Morrison's Pulitzer-prize winning novel "Beloved," which tells the story of a an escaped slave who kills one of her own children rather than have her be recaptured. A few pages later, Trump writes, "Are you a slave to your time or the master of it?"
Inclusion of the quote sparked a backlash on social media and from the hosts of "The View."