Steve Dillon, a celebrated comic book artist best known for co-creating the "Preacher" and illustrating the popular Marvel title "The Punisher," died in New York City, his brother tweeted Saturday. He was 54.
Brother Glyn Dillon, also a comic book artist, remembered him as his "big brother and my hero." He did not give a cause of death.
Born in Luton Bedfordshire, England, Dillon was a wunderkind: At 16, he drew the title story in the first issue of "Hulk Weekly" for Marvel UK before moving on to the "Nick Fury" and "Dr. Who" comics. He later made his mark in the British comic book industry while working on the comic magazine "2000 A.D."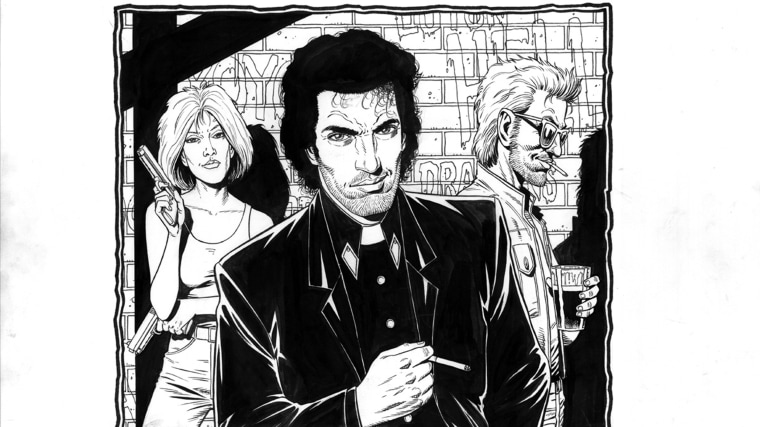 But it was with writer Garth Ennis where he found international acclaim. They worked together on DC's "Hellblazer" from 1992 to 1994 and co-created "Preacher" in 1995, which became a television series on the AMC network earlier this year.
The page-turning duo would go on to publish one of the most celebrated runs of "The Punisher" in the mid-2000s.
Dillon, before his death, was working on the most recent "Punisher" series with writer Becky Cloonan.
Artists on Saturday recalled Dillon's talent with tributes on Twitter: