Svetlana Alexievich was recognized for "for her polyphonic writings" and awarded the 2015 Nobel Prize in literature on Thursday.
The 67-year-old writer and journalist from Belarus is the 14th woman to receive the prestigious honor, which includes a gold medal and $1.2-million cash prize.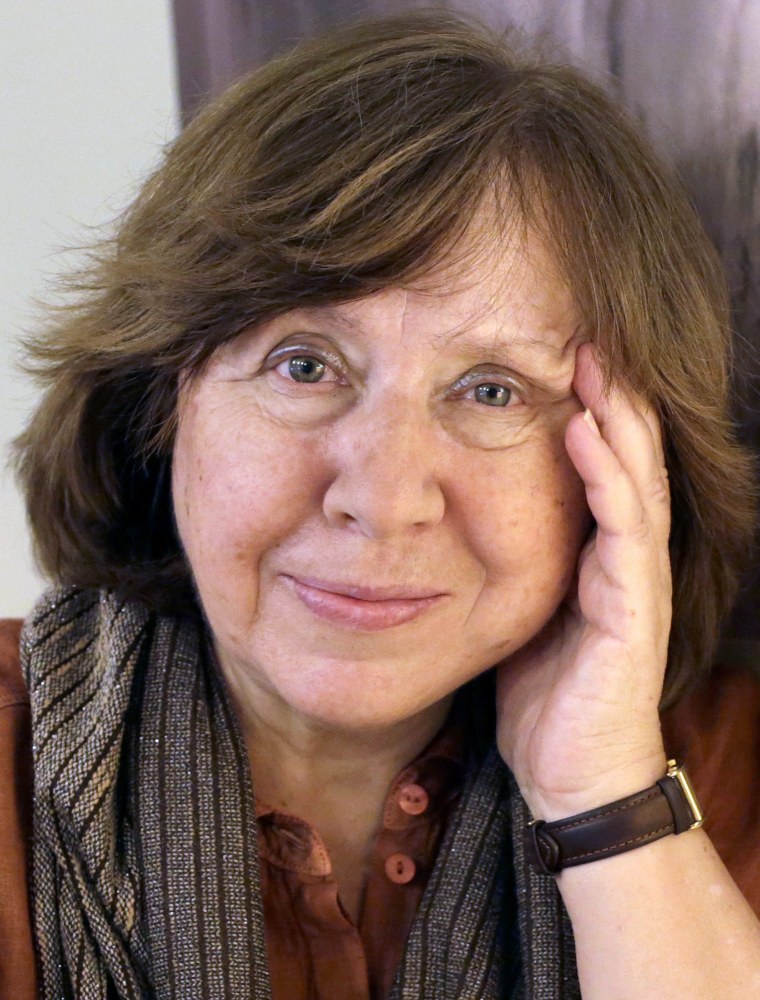 Alexievich's investigative reports from a politically turbulent Russia, along with her literary style of writing, has made her a favorite among critics for many years.
The Swedish Academy cited the writer "for her polyphonic writings, a monument to suffering and courage in our time."
Her literature has chronicles the great tragedies of the Soviet Union and its collapse: World War II, the Soviet war in Afghanistan, the Chernobyl nuclear disaster and the suicides that ensued from the death of Communism.
Her first novel, "The Unwomanly Face of the War," published in 1985 and based on the previously untold stories of women who had fought against the Nazi Germans, sold more than 2 million copies. Her books have been published in 19 countries.
Last year's winner was Patrick Modiano, an obscure French novelist who had only seen a handful of his works published in English. The last American to win the prize was Toni Morrison in 1993.