/ Source: Associated Press
LOS ANGELES — Actress and comedian Anne Meara, who gained fame as half of the comedy team Stiller & Meara and went on to star in TV and film, has died. She was 85.
Her husband, Jerry Stiller, and son Ben Stiller say Meara died Saturday. No other details were provided.
The Stiller family released a statement to The Associated Press on Sunday describing Jerry Stiller as Meara's "husband and partner in life."
"The two were married for 61 years and worked together almost as long," the statement said.
The couple performed as Stiller & Meara on "The Ed Sullivan Show" and other programs in the 1960s and won awards for the radio and TV commercials they made together.
Meara also appeared in dozens of films and TV shows, including a longtime role on "All My Children" and recurring roles on "Rhoda," "Sex and the City" and "The King of Queens." She was twice nominated for an Emmy Award for her supporting role on "Archie Bunker's Place," along with three other Emmy nods, most recently in 1997 for her guest-starring role on "Homocide."
Meara also won a Writers Guild Award for the 1983 TV movie "The Other Woman."
Besides Jerry Stiller and Ben Stiller, Meara is survived by her daughter, Amy, and several grandchildren.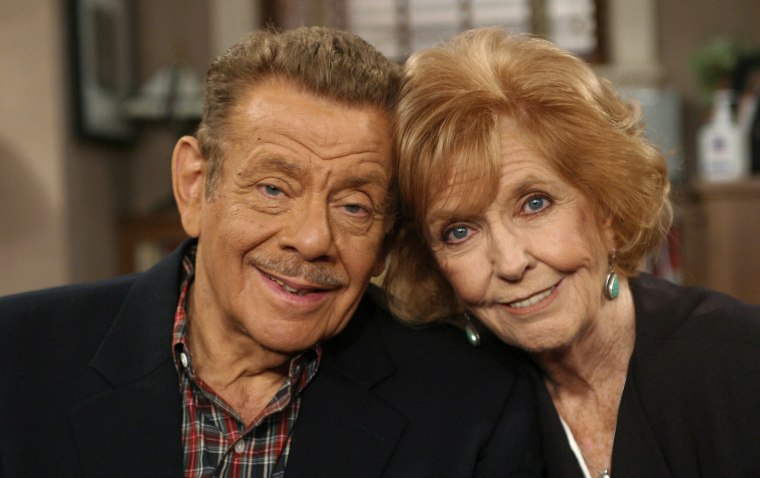 SOCIAL
— The Associated Press