LOS ANGELES — Character actor Alex Rocco, who played casino owner Moe Greene in "The Godfather" and appeared in dozens of other movies and TV shows, died Saturday of cancer in Studio City, Calif. He was 79.
Often appearing as a heavy, hood or cop, in "The Godfather," he had the famous line, "Do you know who I am?" Recently he had a recurring role in Starz's "Magic City" and appeared on "Episodes" and "Maron." His daughter Jennifer Rocco reported his death on her Facebook page.
He appeared in several episodes of 1980s TV show "The Facts of Life" as Charlie Polniaczek, and had recurring roles on other shows including "Starsky and Hutch" and "The Famous Teddy Z," for which he won a supporting actor Emmy in 1990. He did voices for animated shows including "The Simpsons," for which he voiced the executive who made Itchy and Scratchy cartoons, and "Family Guy."
His film career included roles in "Freebie and the Bean," "Get Shorty," "Gotcha!," "The Stunt Man" and "That Thing You Do." His son, Marc Rocco, who died in 2009, directed him in "Dream a Little Dream" and "Scenes From the Goldmine."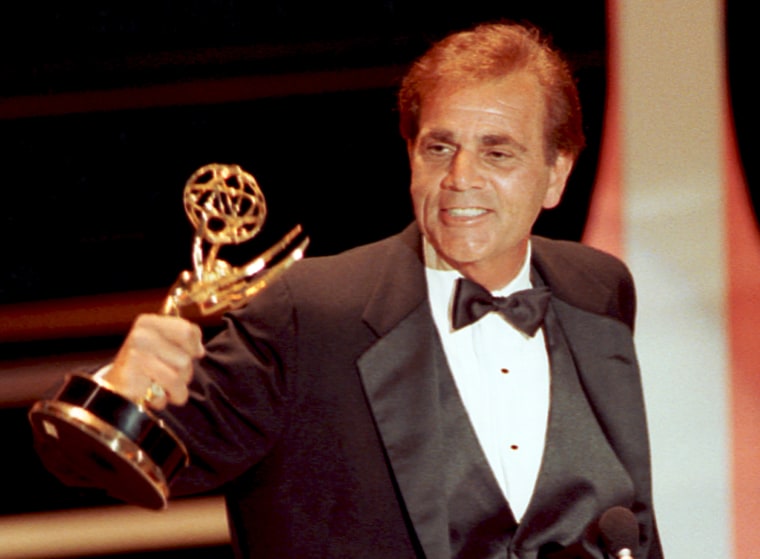 Actor Jeffrey Dean Morgan, who appeared with him in "Magic City," said in a statement, "We lost a great one yesterday. An amazing talent to be sure... But, more than that, an amazing husband, father, and friend. For those of us lucky enough to get to know Rocco, we were blessed. He gave the best advice, told the best and dirtiest jokes, and was the first to give you a hug and kiss when it was needed."
Rocco's family said the veteran actor often cited his role as conniving talent agent Al Floss in the 1989-90 CBS sitcom "Famous Teddy Z" as his favorite of the many characters he played. Rocco co-starred with Jon Cryer in the comedy, created by "WKRP in Cincinnati's" Hugh Wilson, that revolved around a talent agency mailroom wunderkind who winds up representing a mega star actor and clashing with Rocco's character in the process. The inside-showbiz series drew strong reviews but only lasted one season.
Cryer on Sunday remembered Rocco as "the sweetest man."
Rocco's longtime agent, Susan Zachary, cited the actor's "insatiable" zeal for his life and work.
"For all who had the privilege and pleasure of being in his intimate circle, he was and will always be a tremendous inspiration about living life to its fullest with an unparalleled appreciation for each moment - even at its most challenging times," Zachary said. "His sly wit, rapier sense of humor, curiosity, insatiable desire for knowledge and connection are just a small part of his legacy."
Rocco was born Alexander Federico Petricone Jr. in Boston, and studied acting with Leonard Nimoy. He made his first TV appearance on "Batman" and went on to guest star on numerous TV series, including "The Rockford Files," "The Love Boat," "Get Smart" and "Murder She Wrote."
He is survived by his wife, actress Shannon Wilcox; daughters Jennifer and Kelli, sons Lucien and Sean; four grandchildren and a sister.