LOS ANGELES — Amanda Bynes has left the hospital after she was placed on a psychiatric hold last month. 
On Tuesday, a source close to the situation confirmed that Bynes, 37, had been released from a medical facility and is receiving outpatient care. 
She was released a few weeks after she was placed on a 72-hour hold. NBC News reported March 20 that a source close to the situation said Bynes was being treated at a medical facility.
"She hasn't been in contact with her family for quite some time," the source said at the time.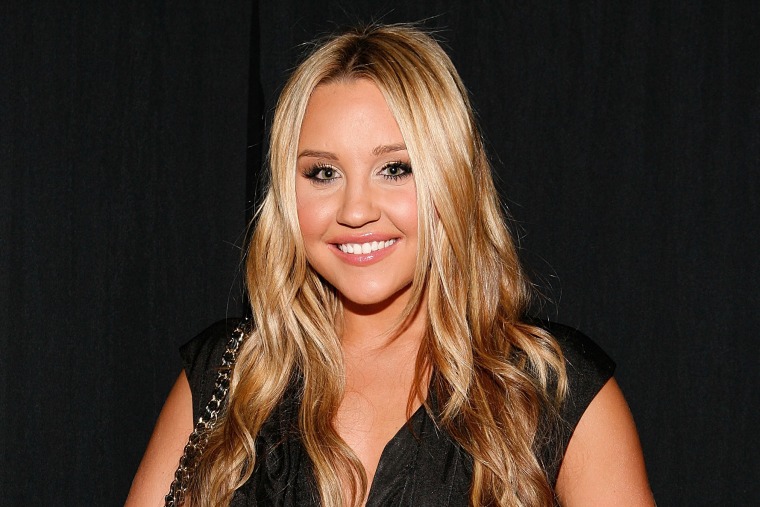 At the time, Bynes' longtime attorney said he was not in a position to comment. He did not immediately respond to a request for comment Tuesday.
Bynes, a former child star actor, was hospitalized almost exactly a year after a judge terminated her personal conservatorship, which began in 2013. Her parents, Lynn and Rick Bynes, supported her petition to end the arrangement. Bynes' conservatorship of the estate had been terminated in 2017, and her assets were moved into a trust. 
Rick Bynes had been named as his daughter's trustee, and Lynn Bynes was in charge of her medical and personal affairs. 
On March 22, 2022, Bynes released a statement through her attorney, David Esquibias, about the end of her personal conservatorship. 
"In the last several years, I have been working hard to improve my health so that I can live and work independently, and I will continue to prioritize my well-being in this next chapter," she said. "I am excited about my upcoming endeavors — including my fragrance line — and look forward to sharing more when I can." 
Ventura County Superior Court Judge Roger L. Lund, who oversaw the case, said that "grounds for establishment of a conservatorship of the person no longer exist." 
In 2018, Bynes, a star of the movie "Hairspray," spoke for the first time about substance misuse in an interview with Paper magazine. 
She recalled being in a "dark place."
"I got really into my drug usage and it became a really dark, sad world for me," she said. 
She said her parents helped her recover. "I've been sober for almost four years now," she told the publication.