Bad news, Brangelina fans: Angelina Jolie has filed for divorce from Brad Pitt.
The documents, filed in Los Angeles Monday, cited irreconcilable differences as the reason for the split. Jolie's attorney, Robert Offer, told the Associated Press that Jolie made the decision "for the health of the family." NBC News could not immediately reach Offer.
The actress and activist has six children with her actor husband, including three adopted children. "Angelina will always do what's in the best interest to protect her children. She appreciates everyone's understanding of their need for privacy at this time," Jolie's manager, Geyer Kosinski, told E! News.
Pitt told People Magazine his focus was the kids.
"I am very saddened by this, but what matters most now is the well-being of our kids," he said in the statement. "I kindly ask the press to give them the space they deserve during this challenging time."
The power couple married in August 2014 but have been together since 2004, when they met on the set of "Mr. and Mrs. Smith."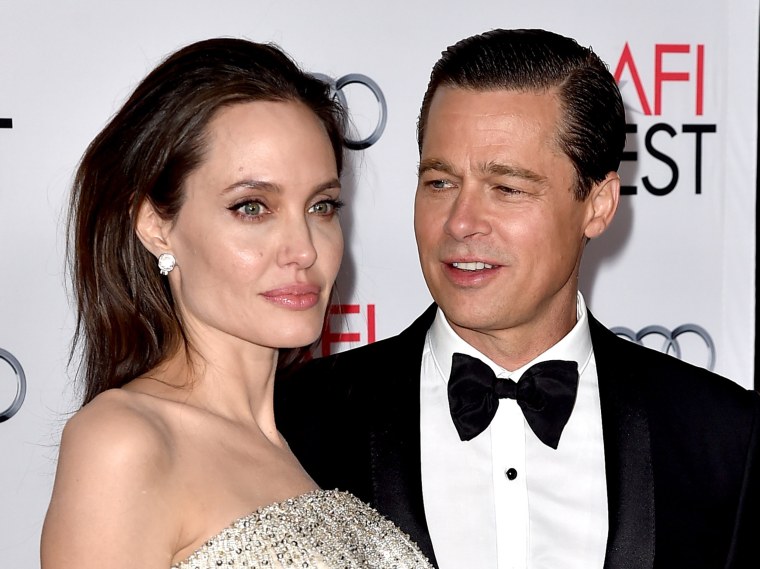 Their romance became one of Hollywood's most notorious love triangles after Pitt divorced "Friends" star Jennifer Aniston to be with Jolie.
Since then, Pitt has joined Jolie on many of her humanitarian missions, including a visit to New Orleans after Hurricane Katrina in 2005 and her travels as a goodwill ambassador for the the United Nations High Commissioner for Refugees.
Last year, the two discussed their first film together in 10 years with TODAY: "By the Sea," which Jolie directed and produced as well as starred in along with Pitt. The film features Pitt and Jolie as a couple going through a troubled marriage.
"I'm counting on the audience to know that if it was close to us at all, we could never make this film. It's because we are actually very, very stable and these aren't our issues," Jolie told NBC News' Tom Brokaw in November 2015.