Bernie Worrell, the ingenious "Wizard of Woo" whose amazing array of keyboard sounds and textures helped define the Parliament-Funkadelic musical empire and influenced performers of funk, rock, hip-hop and other genres, has died.
Worrell, who announced in early 2016 that he had stage-four lung cancer, died Friday at age 72. He died at his home in Everson, Washington, according to his wife, Judie Worrell.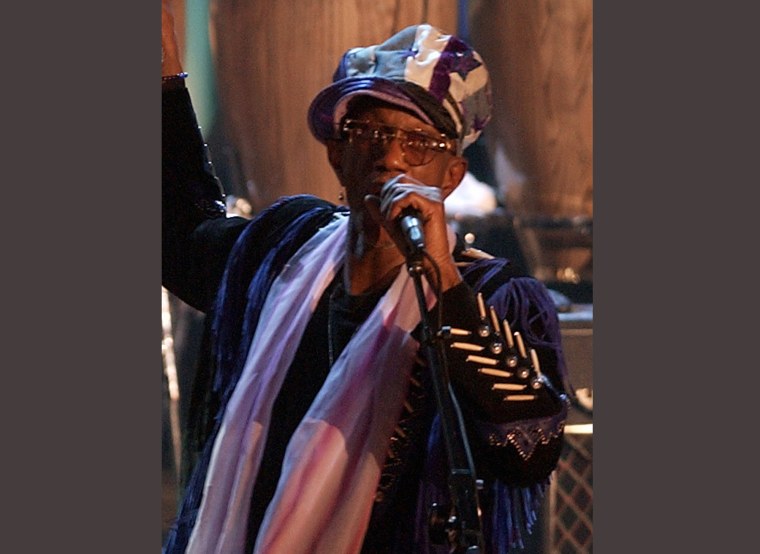 Throughout the 1970s and into the '80s, George Clinton's dual projects of Parliament and Funkadelic and their various spinoffs built upon the sounds of James Brown and Sly and the Family Stone among others and turned out some of the most complex, spaced out, political, cartoonish and, of course, danceable music of the era, elevating the funk groove to a world view.
With a core group featuring Worrell, guitarist Eddie Hazel and bassist Bootsy Collins, P-Funk maintained an exhausting and dazzling pace of recordings, from the hit singles "Give Up the Funk (Tear the Roof off the Sucker)" and "Flash Light" to such albums as "One Nation Under a Groove" and "Funkentelechy Vs. the Placebo Syndrome." And the studio music was just a starting point for the live shows, costumed spectaculars of wide-brimmed hats, war paint, dashikis, military gear or perhaps a white sheet with only a fig leaf underneath.
Worrell was among the first musicians to use a Moog synthesizer, and his mastery brought comparisons to Jimi Hendrix's innovations on guitar. Anything seemed possible when he was on keyboards, conjuring squiggles, squirts, stutters and hiccups on Parliament's "Flash Light" that sounded like funk as if conceived by Martians. On Funkadelic's "Atmosphere," his chatty organ prelude, like a mash-up of Bach and "The Munsters," set up some of Clinton's more unprintable lyrics.
Worrell's contributions as a keyboardist, writer and arranger didn't bring him a lot of money, the source of much legal action and fierce criticism of Clinton, but fellow musicians paid attention. He played with Talking Heads for much of the 1980s and was featured in their acclaimed concert documentary "Stop Making Sense." Worrell also contributed to albums by Keith Richards, Yoko Ono, Nona Hendryx, Manu Dibango and the Pretenders. In 2015, he was a member of Meryl Streep's backing group in the movie "Ricki and the Flash."
"Kindness comes off that man like stardust," Streep said during a 2016 benefit concert for Worrell at Manhattan's Webster Hall.
Meanwhile, Worrell toured frequently on his own and released such solo records as "Funk of Ages," and "Blacktronic Science" and most recently "Retrospectives." His other credits ranged from co-writing the soundtrack for the 1994 film "Car 54, Where are You?", based on the old TV sitcom, to his brief membership in Paul Shaffer's band on "Late Show with David Letterman."
In 1997, Worrell, Clinton and more than a dozen other P-Funk members were inducted into the Rock and Roll Hall of Fame.
A native of Long Branch, New Jersey, he was a musician virtually from the time he could speak, trained to play piano at age 3 and giving public performances by age 10 with the Washington Symphony Orchestra. While at the New England Conservatory, in Boston, he became interested in synthesizers through listening to a group not otherwise known for its contributions to funk, the British progressive rock band Emerson, Lake & Palmer.
Worrell met Clinton in the early 1970s and performed with him off and on through the following decades even as P-Funk had imploded by 1980 amid reports of drug abuse and unpaid royalties. He would remember P-Funk's prime as stressful, "circuslike," but worth it once the music began.