Carrie Fisher had cocaine and other drugs in her system at the time of her death, according to a full autopsy report and toxicology results released Monday.
The report says the world-famous "Star Wars" actress tested positive for cocaine, methadone, alcohol and opiates, but investigators could not determine whether those drugs contributed to her death in December. Coroner's officials have ruled Fisher died from sleep apnea and a mix of "other undetermined factors."
Fisher died at age 60 on Dec. 27, four days after falling ill and becoming unresponsive on a flight from London to Los Angeles. Her mother, Hollywood icon Debbie Reynolds, died the following day.
The report says there were traces of heroin and ecstasy drug MDMA in Fisher's system, but investigators could not determine when she had taken those drugs or what role they played in her death.
"Ms. Fisher suffered what appeared to be a cardiac arrest on the airplane accompanied by vomiting and with a history of sleep apnea," the report says. "Based on the available toxicological information, we cannot establish the significance of the multiple substances that were detected in Ms. Fisher's blood and tissue, with regard to the cause of death."
Gallery: Remembering an Actress, Author and 'Princess'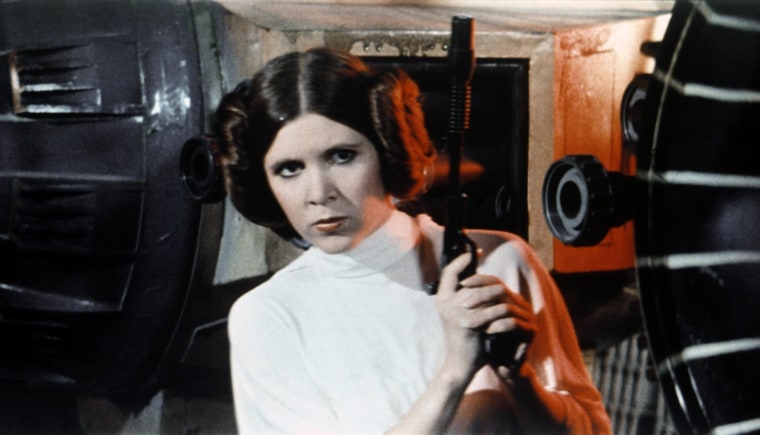 The findings were based on toxicology screenings of samples taken when the actress, who played Princess Leia in the "Star Wars" saga, arrived at a Los Angeles hospital.
Fisher was outspoken about her mental health and battles with drug addiction. She drew on her struggles with bipolar disorder and drugs in her semi-autobiography first novel, "Postcards from the Edge," which was later adapted into a film. In her one-woman show, "Wishful Drinking," the actress mined her troubled past for dark comedy.
Related: Carrie Fisher Was a Feminist Force to Be Reckoned With
The actress made her feature film debut in the 1975 comedy "Shampoo." She went on to appear in "Austin Powers," Woody Allen's "Hannah and Her Sisters," and the romantic comedy "When Harry Met Sally..."