Casey Kasem's daughter was granted more power over her father's medical care on Tuesday, including being able to travel to Washington to check on his welfare and make decisions on his behalf.
Expressing deep concern over the original "Top 40" host's well-being - and clearly exasperated by the fact that Jean Kasem removed her husband out of a convalescent facility in the middle of the night on May 6, took him on a road trip and has not been in communication with the court - a Los Angeles judge also ruled that Kasem cannot be moved again without a court order and his passport must be turned over.
But the judge stopped short of ordering armed guards to remove Casey Kasem from his wife's custody, as a lawyer had requested.
"Isolation is a factor in elder abuse under civil law," Superior Court Judge Daniel S. Murphy said. "Mrs. Kasem has not allowed the children to see Mr. Kasem. What concerns me even more is that I appointed an attorney to represent the interests of Mr. Kasem and he's not been allowed to have any conversation with his client or the doctor I appointed."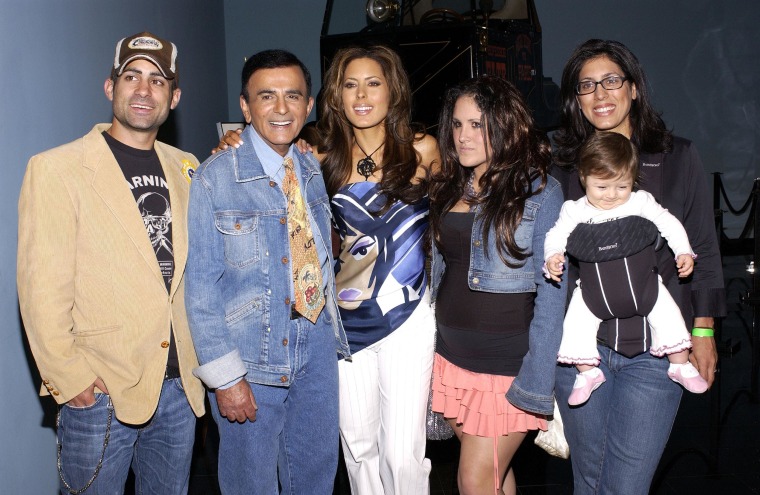 Murphy was also frustrated by the fact that two attorneys appeared on Jean Kasem's behalf without knowledge of the other's involvement - and neither one knew where the Kasems are in Washington.
Jean Kasem's attorney Craig Marcus, who has petitioned the court to be removed from the case, said he did not know Jean Kasem had hired anyone else to represent her. Donald J. Kula said he was hired by a Washington state law firm to represent Jean Kasem, who he believed did not have representation. He said he had not spoken to Jean Kasem himself and did not know the couple's whereabouts.
When asked by the judge if the Kasems are "on vacation," as the Kitsap County Sheriff's Office has stated, Kula said they were in Washington seeing a specialist and trying to get away from the media attention. He asked the judge to postpone giving Kerri Kasem more power until he could catch up on the case.
But the judge did not side with him.
Mrs. Kasem "left the state, she has not let the attorney to see him, she has not allowed the doctor to talk to him," the judge said. "I am concerned for his health and welfare. Unless Mrs. Kasem is going to cooperate with the court, I have no other alternative. I am sure she's aware of this proceeding. She could have made arrangements for this matter to be resolved."
The judge also ruled that Casey Kasem is not to be taken out of the country or to a sovereign nation in the United States.
"We are happy with the decision the court made today," Casey Kasem's children said in a statement. "Now Kerri and family can focus on bringing their father back home, where he can get the proper care and support that he needs."
The search for Casey Kasem began on May 6 when Kerri Kasem told the judge that her father had been removed from the Berkeley East Convalescent Hospital in Santa Monica and Jean Kasem did not tell them where they were going. None of the family members attended the hearing.
The Kitsap County Sheriff's Office located Kasem in Washington on May 13. His three children from another marriage have complained for months that they've been prohibited from seeing their father, who is suffering from Lewy body dementia. Law enforcement began searching for Kasem after Murphy received conflicting information about his whereabouts during a hearing on May 12 and ordered an investigator to find him.
Deputies said Casey Kasem "was not in distress" when they checked on him.
Jean Kasem, 59, best known for her role on the '80s hit "Cheers," married Casey Kasem in 1980. They have a 23-year-old daughter.
A hearing has been scheduled for June 20 to determine if Kerri Kasem will be granted permanent conservator over her father's medical care.