An investigation into the death of Casey Kasem more than four years after the radio icon died has cleared his family of wrongdoing, Washington police said Thursday.
"The Gig Harbor Police Department investigation revealed that the standard of care delivered to Mr. Kasem by medical personnel was appropriate and that any medical decisions were made by family members authorized to act on his behalf," said a statement released by the police Thursday.
SIGN UP FOR BREAKING ALERTS FROM NBC NEWS
"There was no evidence of collusion between parties that would construe any part of this incident to be considered a homicide," the statement said.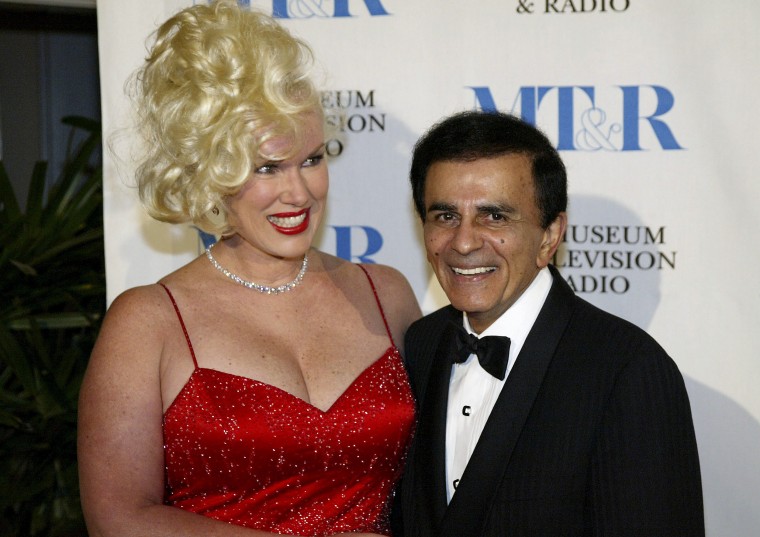 Casey Kasem died in June 2014 in Washington state, where his wife, Jean Kasem, took him after removing him from a medical facility in Southern California where he was receiving around-the-clock care. The longtime "American Top 40" host had a form of dementia and severe bedsores when he died.
Kasem's adult children from a previous marriage, Kerri, Julie, and Michael, filed a wrongful death lawsuit against Jean Kasem in 2015 after prosecutors declined to charge her with elder abuse. She's denied the claims.
Last month, the Gig Harbor Police Department opened an "an administrative review" into Kasem's death after a private investigator working for Jean Kasem sent them a report "alleging the wrongful death" of Casey Kasem, the department said.
Jean Kasem and his three kids have been in an often-bizarre battle since his death.
Both sides accuse the other of being motivated by greed over Casey Kasem's estimated $80 million fortune.