Three of the radio personality Casey Kasem's children and his brother sued his widow, Jean, on Wednesday, claiming her actions led to his death in 2014.
The wrongful death lawsuit filed in Los Angeles Superior Court accuses Jean Kasem of elder abuse and inflicting emotional distress on Kasem's children from a previous marriage by restricting access to their father before his death.
"Casey's early death occurred as a direct and proximate result of Jean's neglect and physical abuse of Casey," the lawsuit states.
A call and an email sent to Jean Kasem's attorney, H. Michael Soroy, wasn't immediately returned.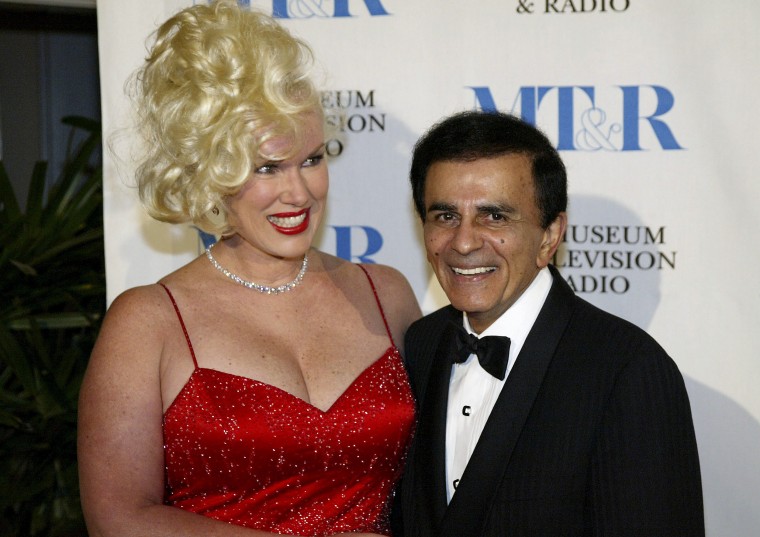 Casey Kasem, the longtime host of "American Top 40," had a form of dementia and a severe bedsore when he died at age 82.
Kerri, Julie and Michael Kasem are joined in the lawsuit by their uncle, Mouner. The lawsuit seeks more than $250,000, although a jury would have to decide any damage award.
Prosecutors earlier this year declined to charge Jean Kasem with elder abuse, a decision that Kerri Kasem said Wednesday led to her family's filing the civil case.
Related: Casey Kasem's Widow Jean Kasem Won't Face Criminal Charges
"We would rather see her in jail than receive one dime," Kerri Kasem said. "We don't care about the money. We care about justice."