/ Source: Associated Press
The world lost acclaimed actors, iconic musicians, beloved comedians and legendary athletes in 2017. Here's a look at the famous figures who passed away. Click through to read full obituaries.
Gene Cernan
Gene Cernan, 82, the last astronaut to walk on the moon who returned to Earth with a message of "peace and hope for all mankind," died on Jan. 16.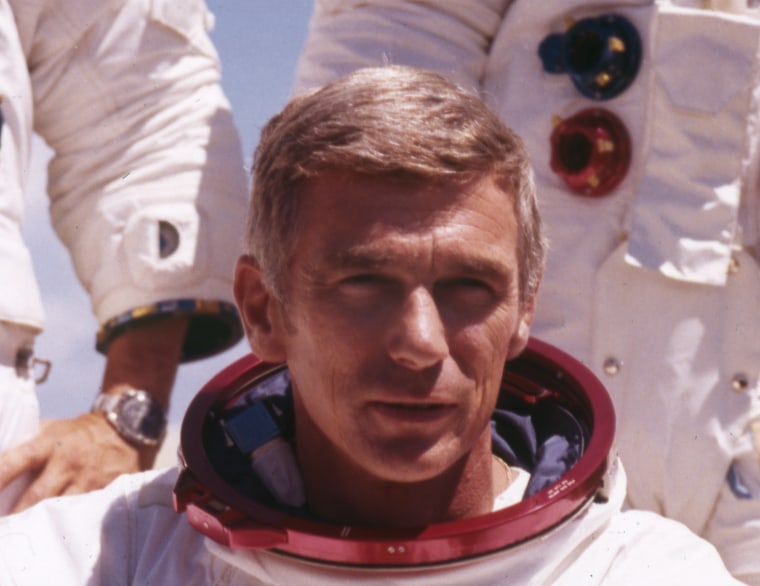 John Hurt
John Hurt, 77, the acclaimed prolific English actor of stage and screen whose credits included "Midnight Express," "The Elephant Man" and "Alien," died on Jan. 25.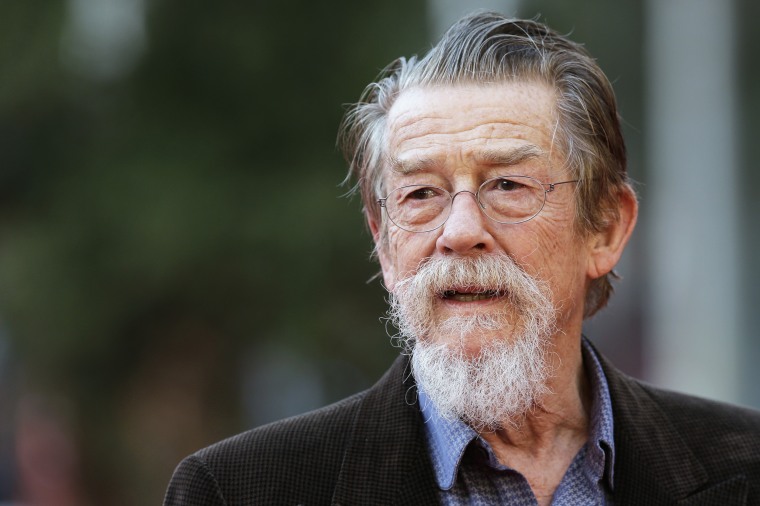 Mary Tyler Moore
Mary Tyler Moore, 80, the pop culture icon who co-starred on "The Dick Van Dyke Show" and became a torchbearer for women with "The Mary Tyler Moore Show," died on Jan. 25.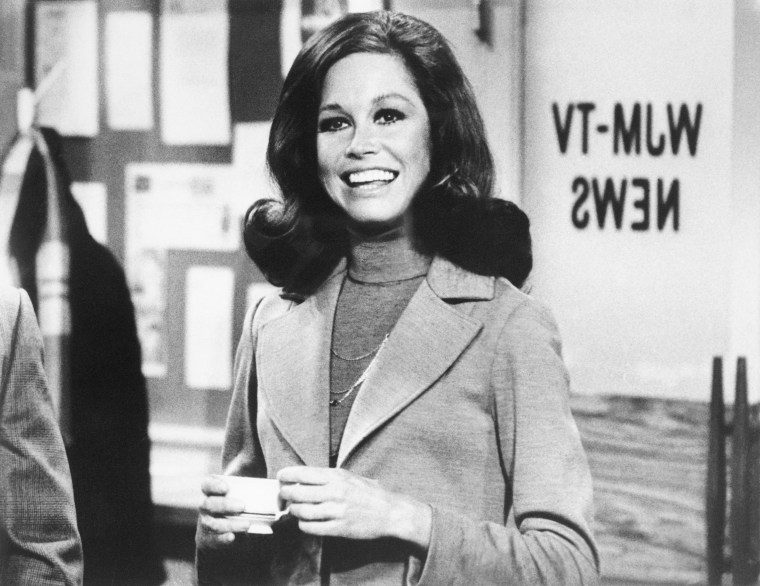 Richard Hatch
Richard Hatch, 71, star of the original science fiction cult series "Battlestar Galactica" and its Syfy remake, died on Feb. 7.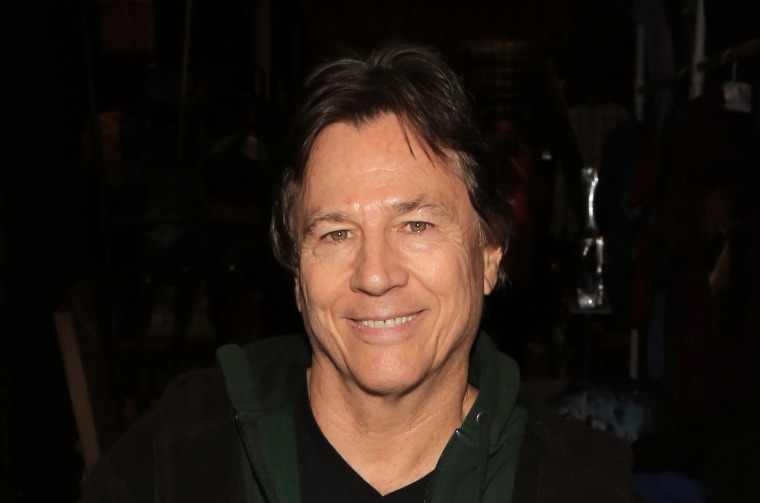 Bill Paxton
Bill Paxton, 61, the everyman character actor who appeared in 1990s blockbusters like "Apollo 13," "Twister" and "Titanic," died on Feb. 25.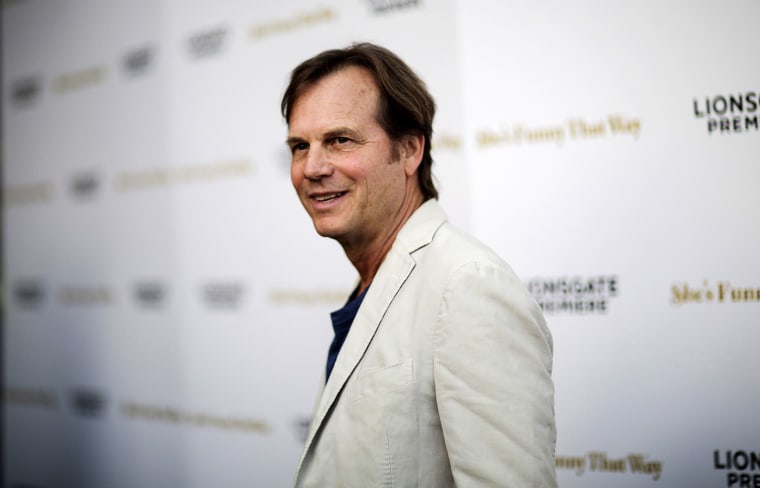 Joseph Wapner
Joseph Wapner, 97, who presided over "The People's Court" and became a beloved fixture on daytime television, died on Feb. 26.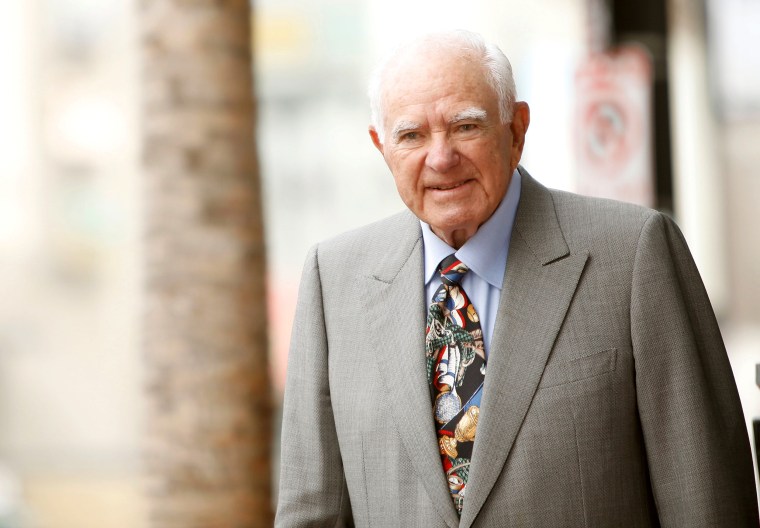 Robert Osborne
Robert Osborne, 84, the respected film historian and gleeful primetime host of Turner Classic Movies for more than two decades, died on March 6.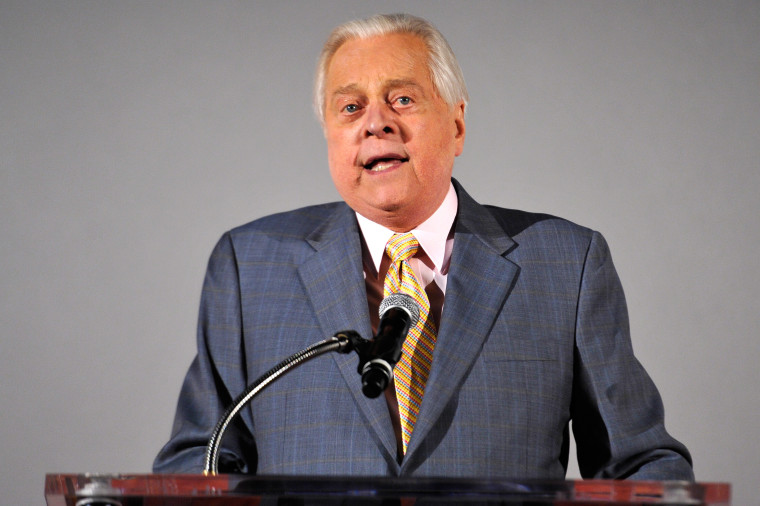 Joni Sledge
Joni Sledge, 60, who with her sisters recorded the timeliness dance anthem "We Are Family," died on March 10.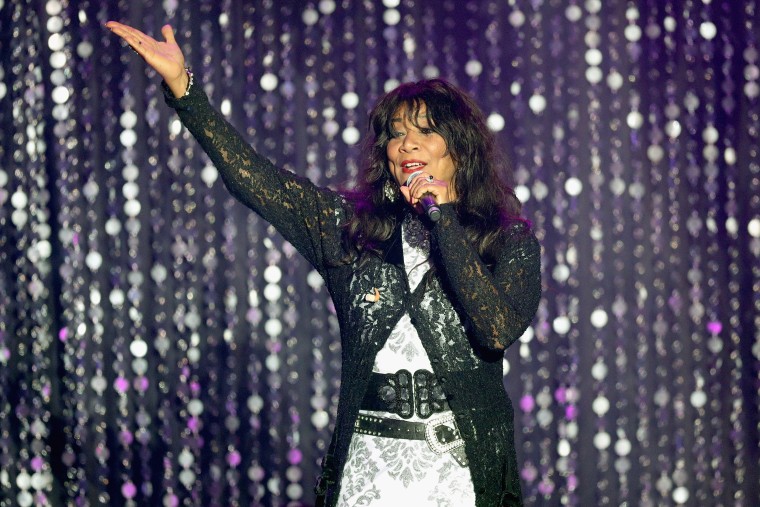 Chuck Berry
Chuck Berry, 90, the groundbreaking blues singer who was often referred to as the "poet laureate" and "father" of rock 'n' roll, died on March 18.
Photos: Chuck Berry: Rock 'n' roll's first guitar hero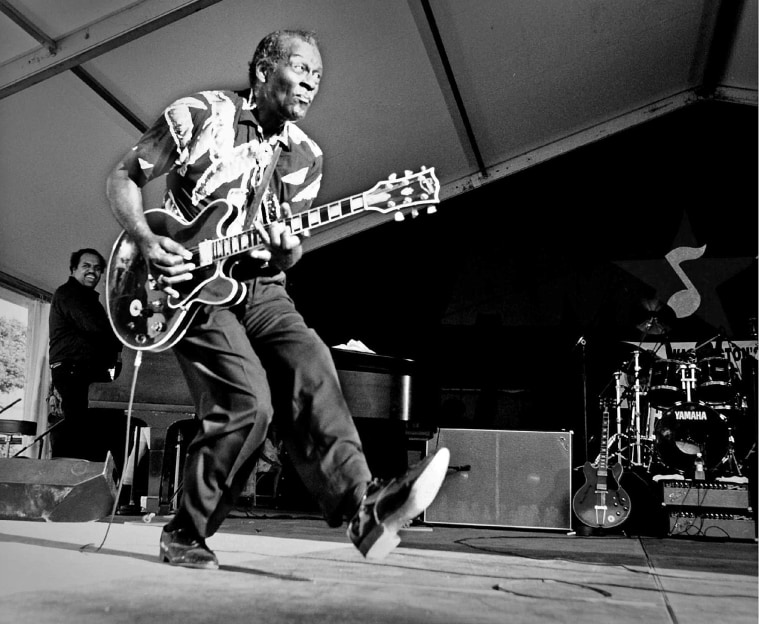 Jimmy Breslin
Jimmy Breslin, 88, the cigar-chomping, Pulitzer Prize-winning tabloid newsman who became the gruff voice of ordinary New Yorkers, died on March 19.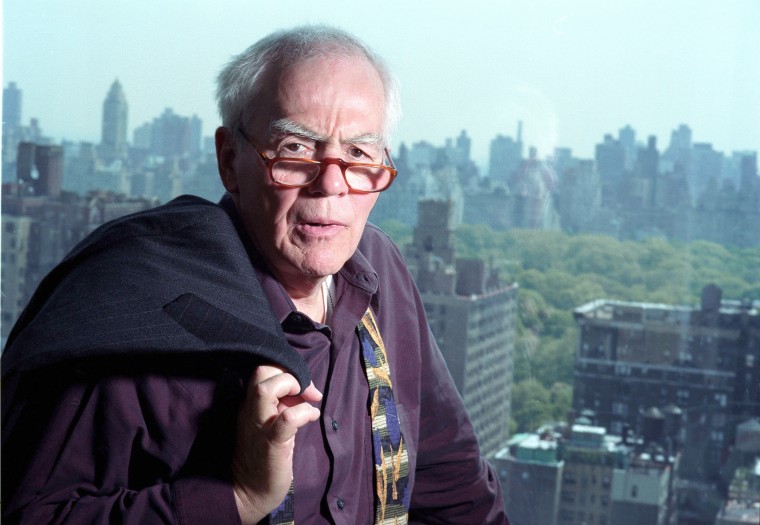 Chuck Barris
Chuck Barris, 87, king of a game show empire that included "The Dating Game," "The Newlywed Game" and "The Gong Show," died on March 21.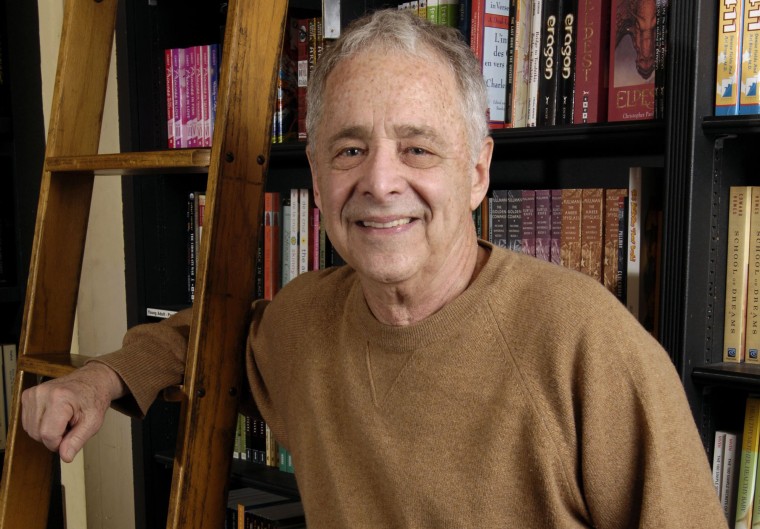 Don Rickles
Don Rickles, 90, the venerated comedian whose acid-tongued insults and cantankerous persona delighted audiences for generations, died on April 6.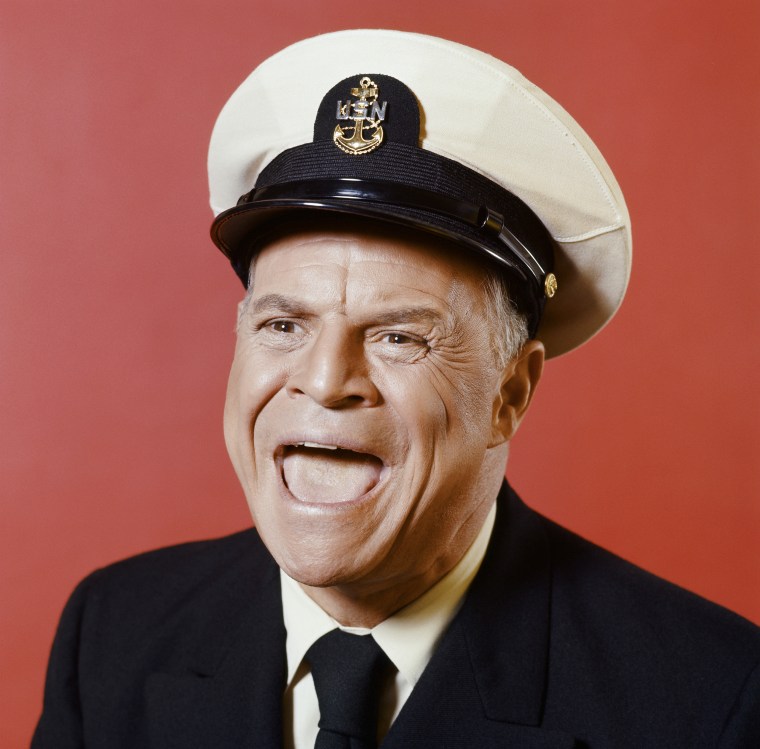 John Warren Geils
John Warren Geils, 71, the founder of The J. Geils Band best known for exuberant early 1990s pop hits like "Love Stinks" and "Freeze Fraze," died on April 11.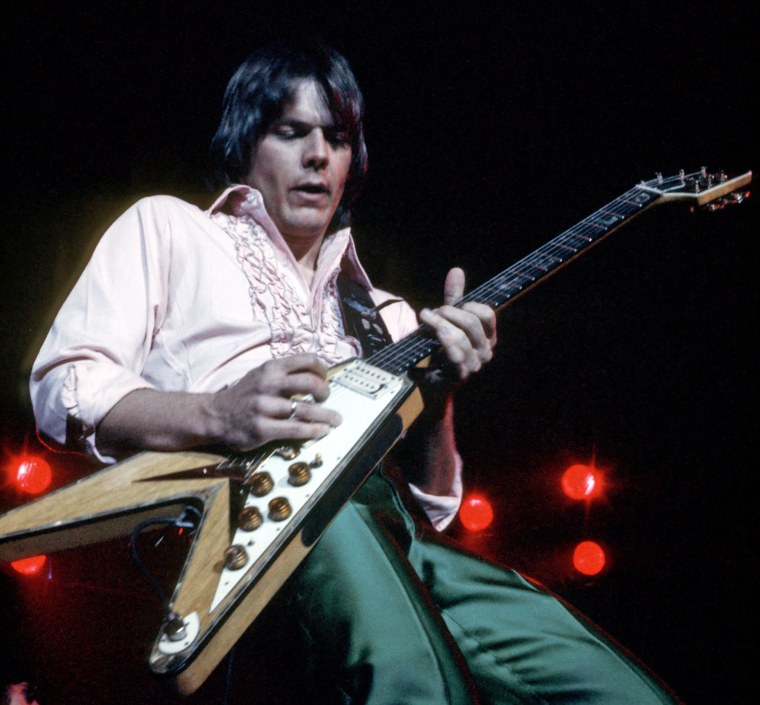 Charlie Murphy
Charlie Murphy, 57, the comedian and older brother of Eddie Murphy who rose to national fame as a co-star and writer on "Chappelle's Show," died on April 12.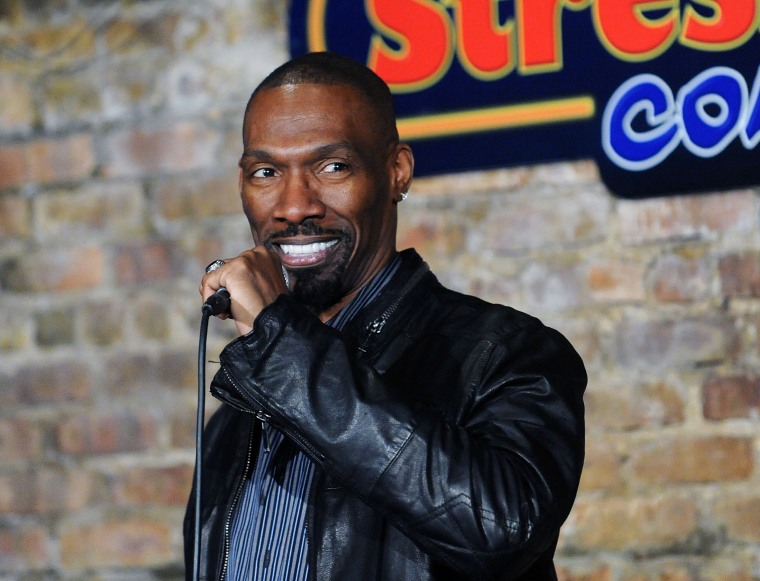 Erin Moran
Erin Moran, 56, the actress who played sweet-natured Joanie Cunningham on the hit TV sitcom "Happy Days," died on April 22.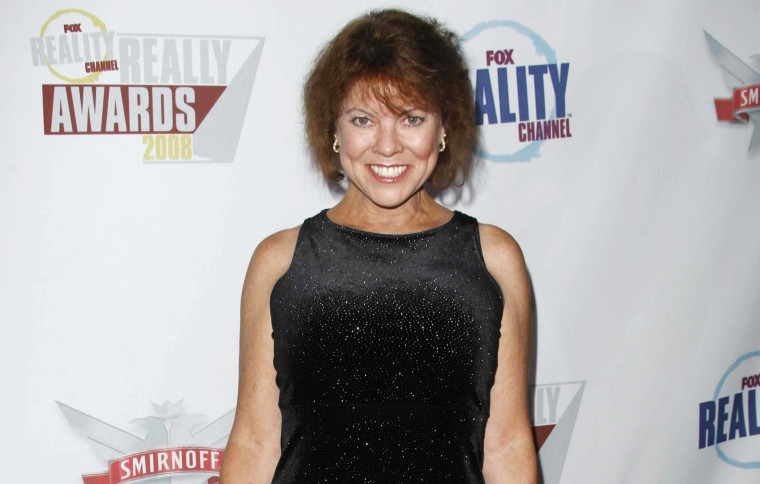 Powers Boothe
Powers Boothe, 68, the Emmy-winning character actor admired as one of Hollywood's most reliable villains, died on May 14.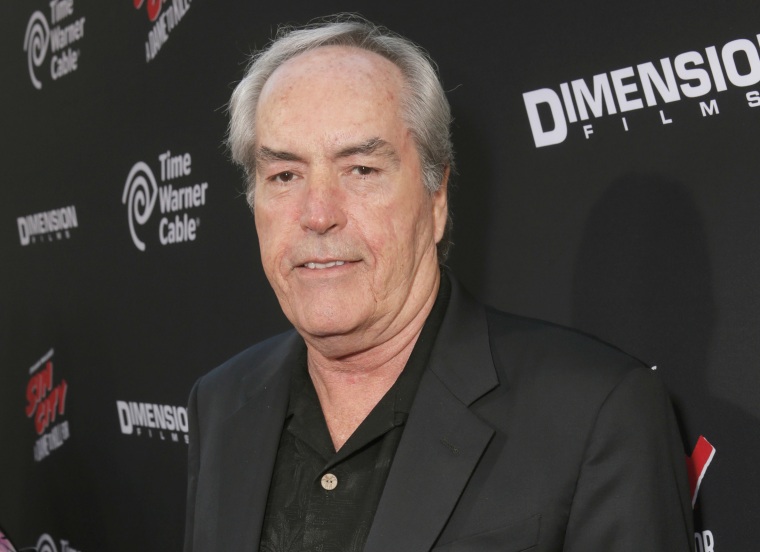 Brad Grey
Brad Grey, 59, the influential Hollywood leader who served as chairman and CEO of Paramount Pictures, died on May 14.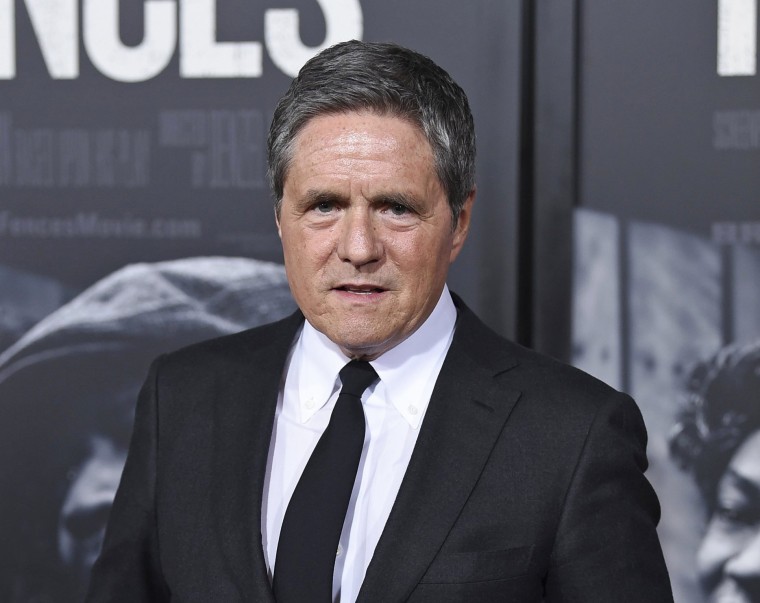 Chris Cornell
Chris Cornell, 52, the Seattle-born rock guitarist who emerged as a key figure in the 1990s grunge movement, died on May 18.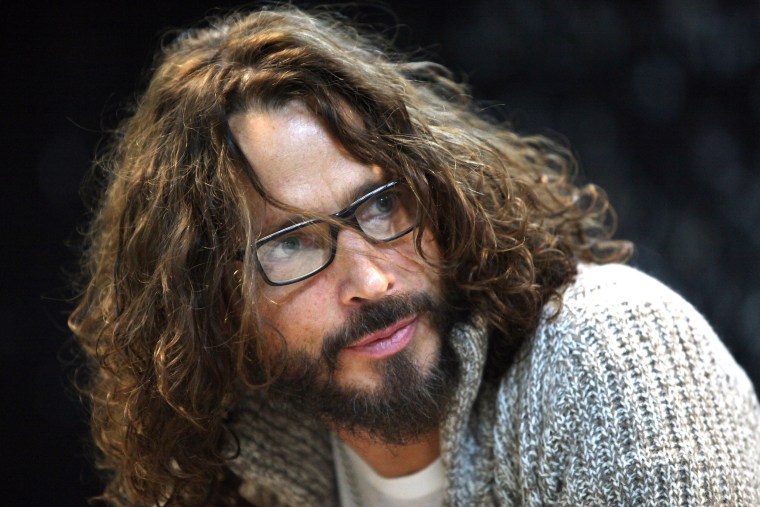 Roger Moore
Roger Moore, 89, the handsome English actor who epitomized the heartthrob swagger of James Bond in seven films over a dozen years, died on May 23.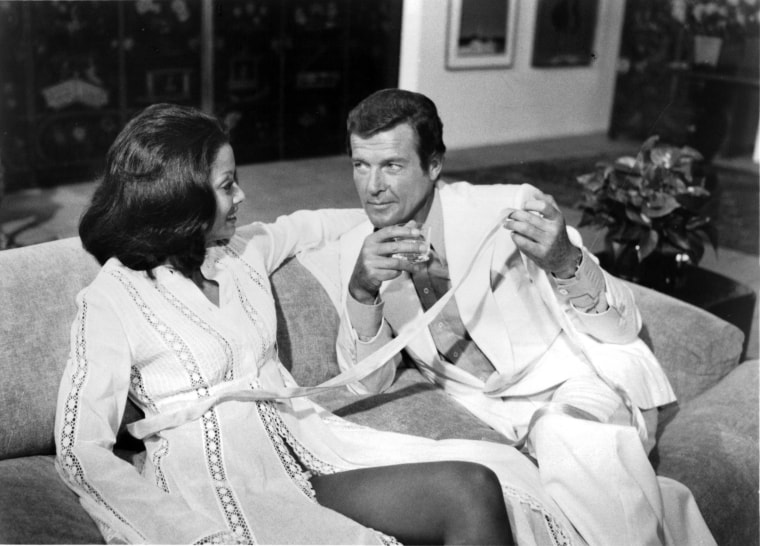 Jim Bunning
Jim Bunning, 85, a former Hall of Fame pitcher who went on to serve in Congress, died on May 26.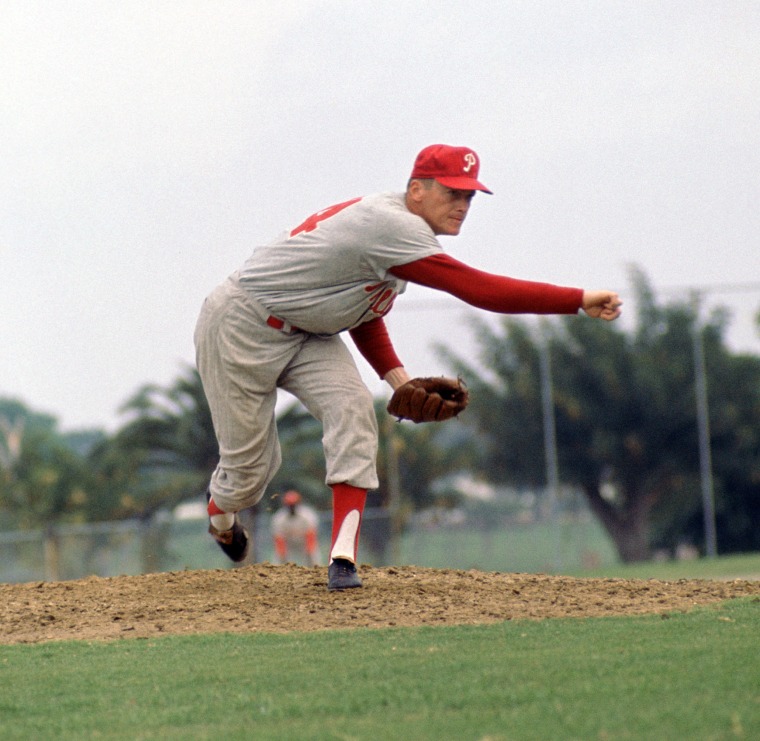 Zbigniew Brzezinski
Zbigniew Brzezinski, 89, a national security adviser to President Jimmy Carter and one of the foremost foreign policy sages in American politics, died on May 26.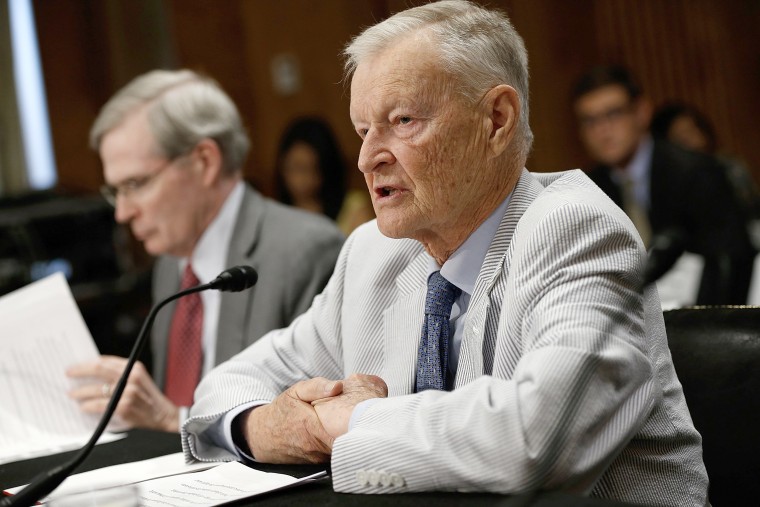 Gregg Allman
Gregg Allman, 69, the legendary Southern rocker who belted out countless hits as frontman for The Allman Brothers Band, died on May 27.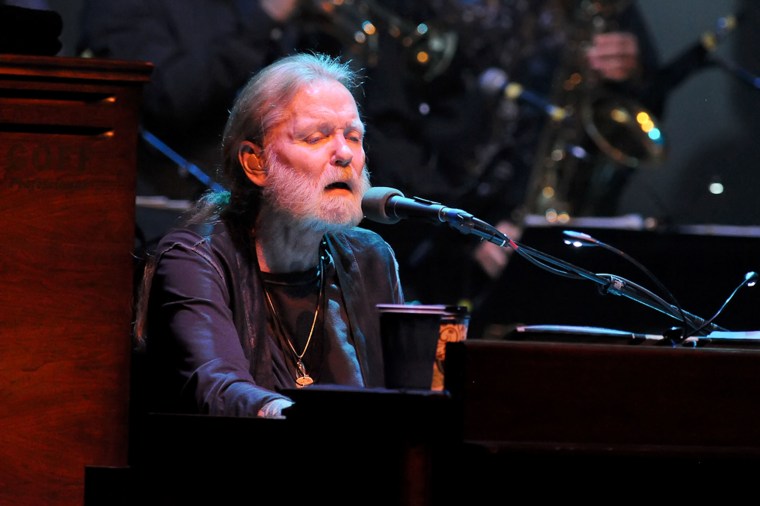 Frank Deford
Frank Deford, 78, the celebrated sports journalist who cultivated a distinct style at Sports Illustrated and National Public Radio, died on May 28.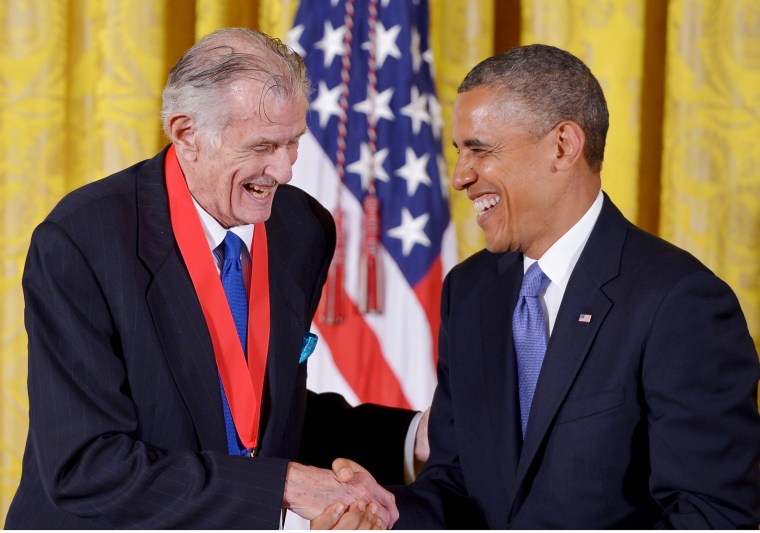 Glenne Headly
Glenne Headly, 62, the Emmy-nominated actress who appeared in "Dick Tracy" and "Dirty Rotten Scoundrels," died on June 8.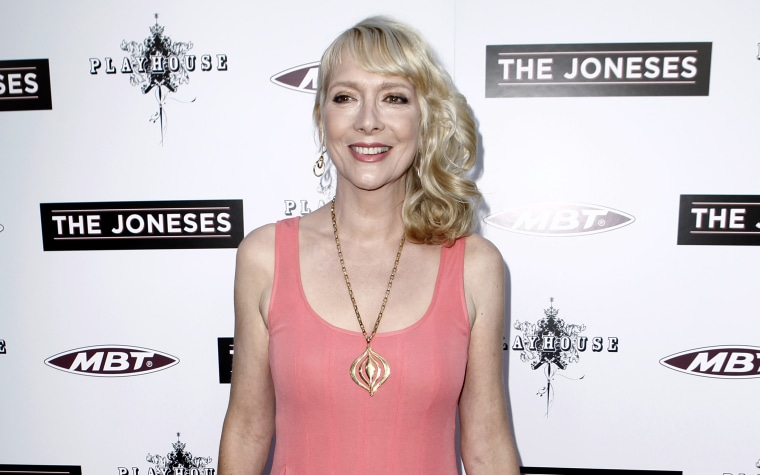 Adam West
Adam West, 88, who defined the tights-wearing title role in the 1960s television version of "Batman," died on June 9.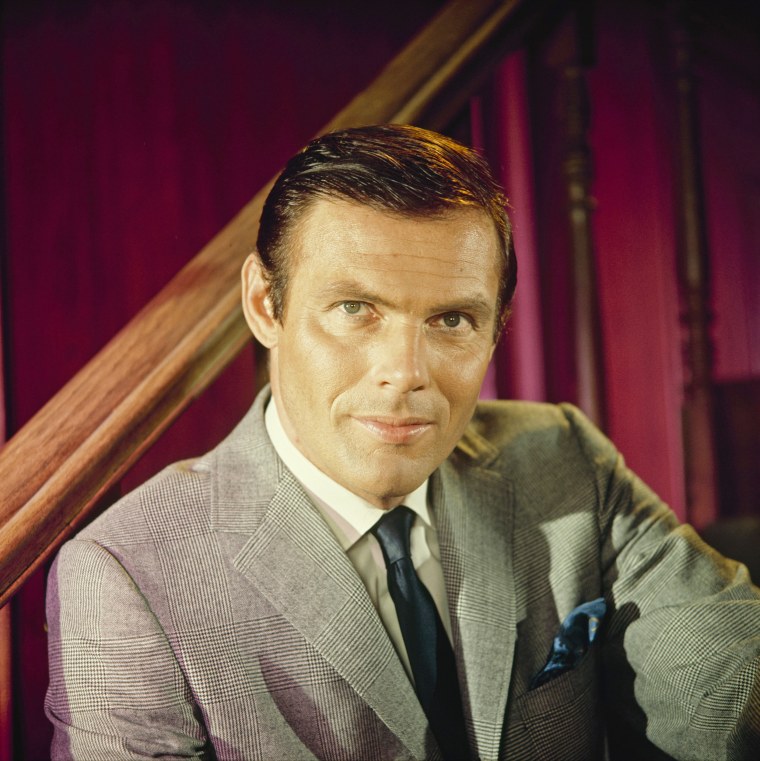 Stephen Furst
Stephen Furst, 63, who played the guileless fraternity pledge in the comedy classic "Animal House," died on June 16.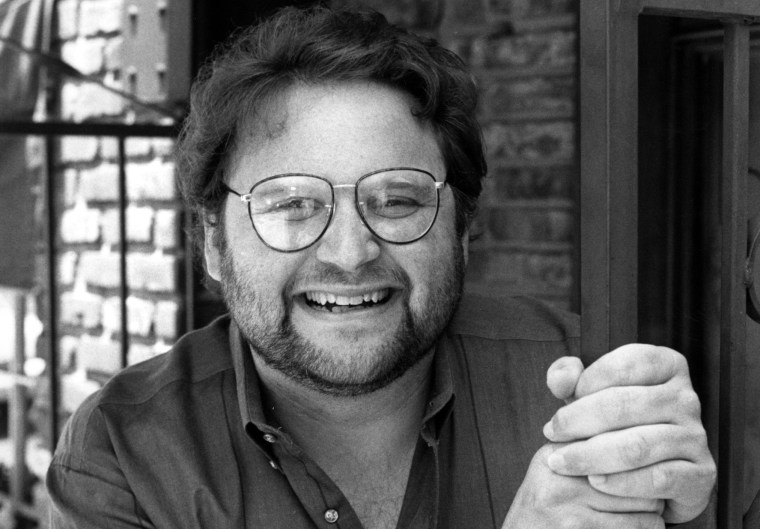 Martin Landau
Martin Landau, 89, the prolific actor who rose to fame on the 1960s television show "Mission: Impossible" and won an Oscar for his portrayal of horror movie icon Bela Lugosi in 1994's "Ed Wood," died on July 15.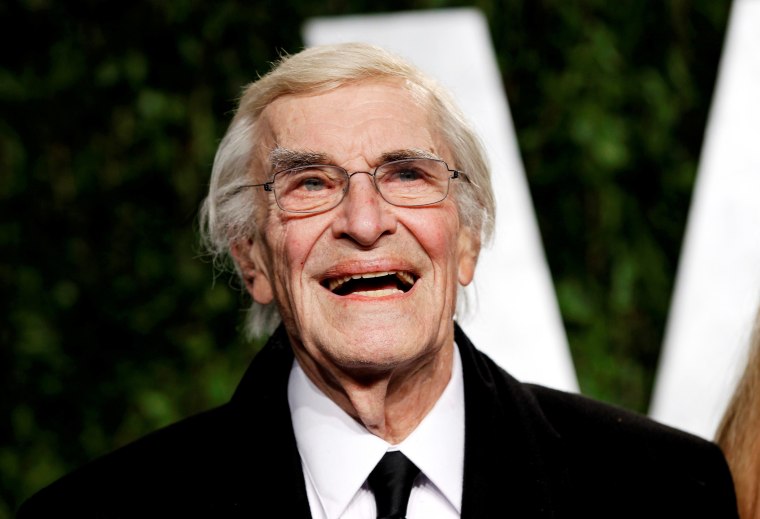 Chester Bennington
Chester Bennington, 41, the nu-metal singer of Linkin Park who blended rap, metal and electronic music, died on July 20.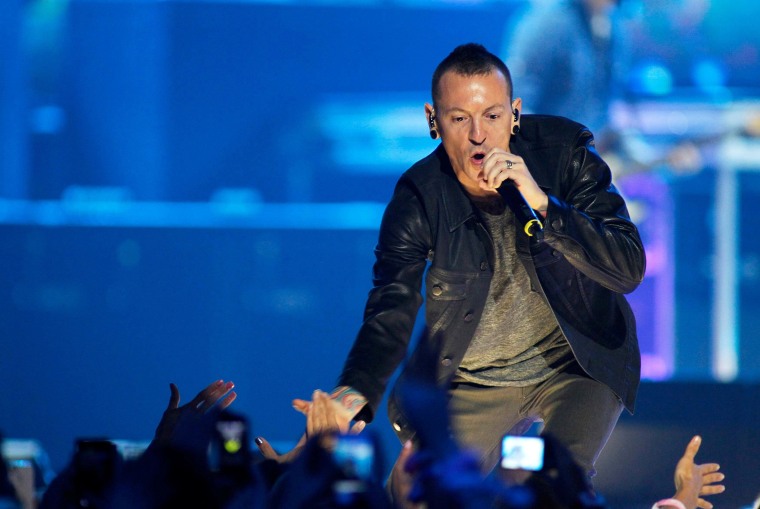 John Heard
John Heard, 71, a familiar face from television and film best known for playing the dad in "Home Alone," died on July 21.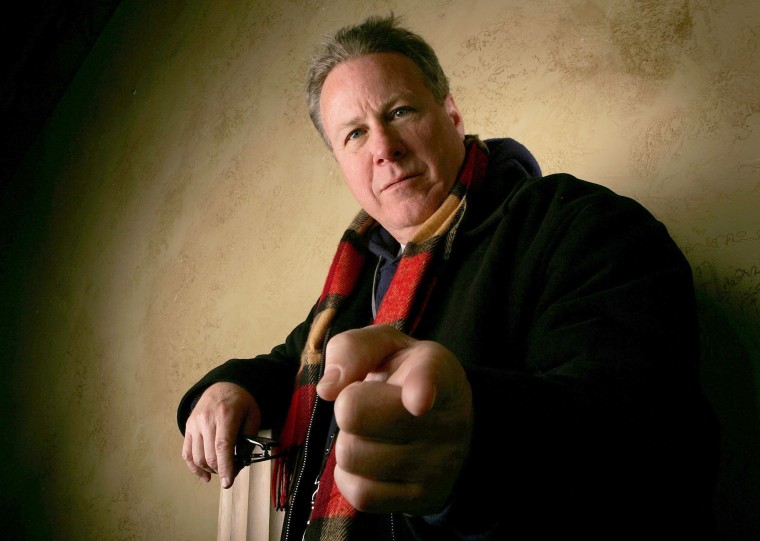 Barbara Sinatra
Barbara Sinatra, 90, the fourth wife of world-famous crooner Frank Sinatra and a prominent advocate for abused children, died on July 25.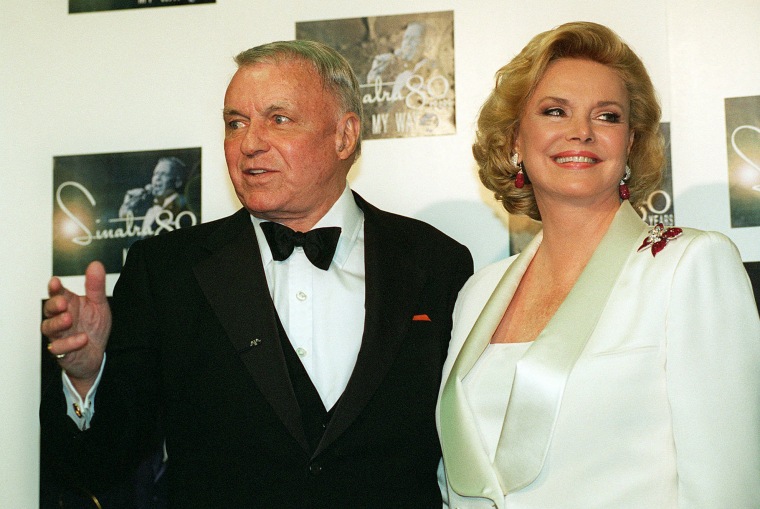 June Foray
June Foray, 99, the voice of Rocky the Flying Squirrel and his nemesis Natasha Fatale on "The Rocky and Bullwinkle Show," died on July 26.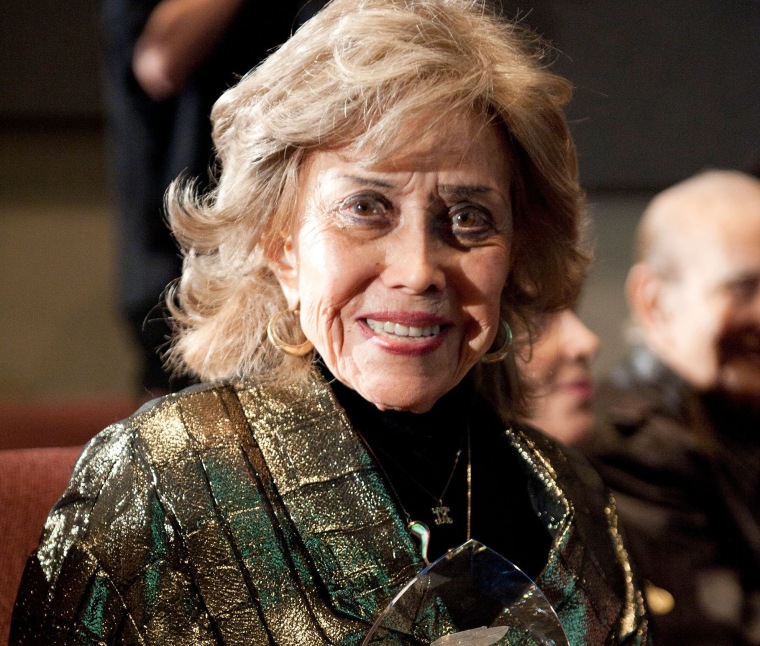 Sam Shepard
Sam Shepard, 73, the Pulitzer Prize-winning playwright who became a movie star with his Oscar-nominated portrayal of pilot Chuck Yeagar in "The Right Stuff," died on July 27.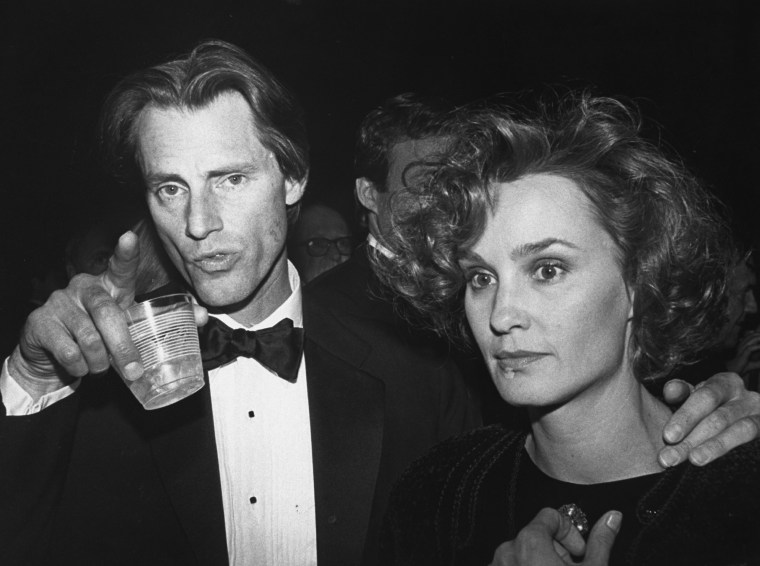 Robert Hardy
Robert Hardy, 91, a veteran British actor who portrayed Minister for Magic Cornelius Fudge in the "Harry Potter" movie franchise, died on Aug. 3.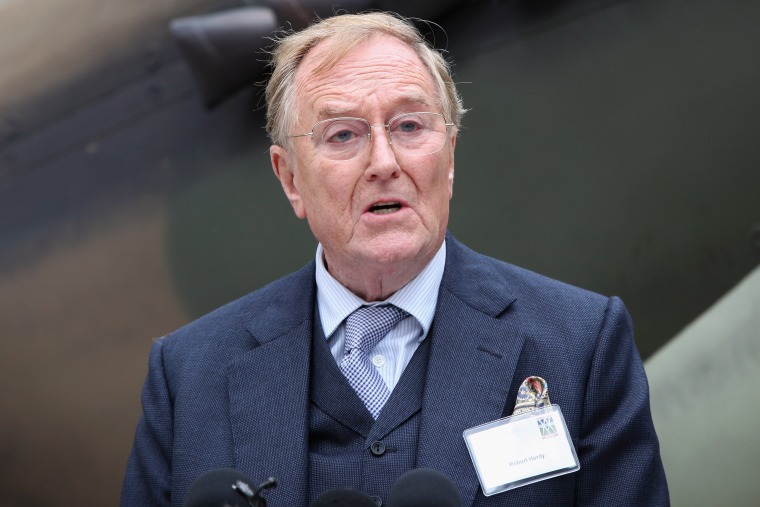 Glen Campbell
Glen Campbell, 81, the country crooner and guitarist whose sentimental ballads and catchy pop hits soothed America during the tumult of the 1960s and 70s, died on Aug. 8.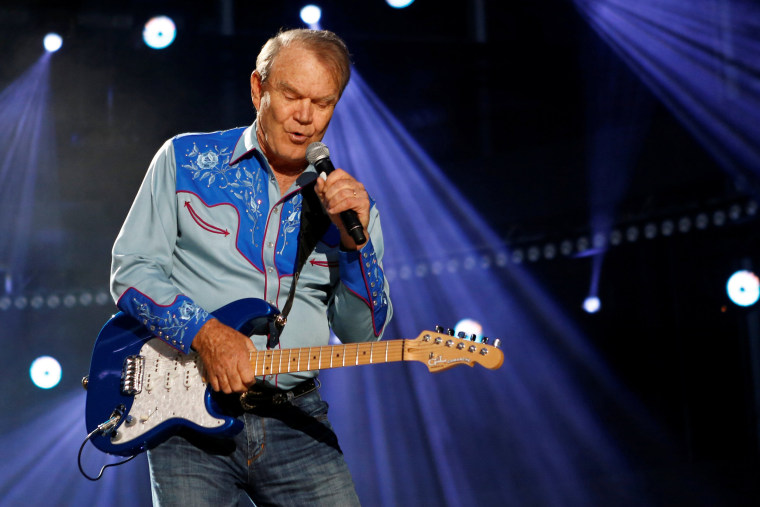 Dick Gregory
Dick Gregory, 84, the barrier-breaking comedian who used humor to spread messages of social justice, died on Aug. 19.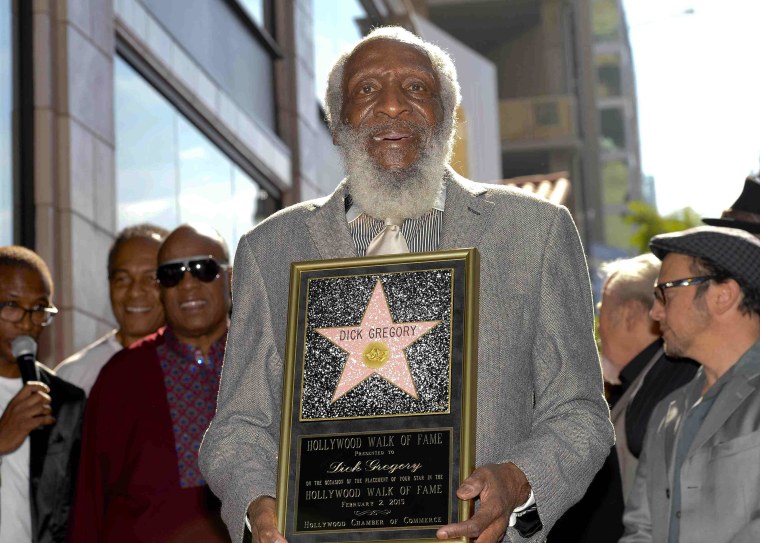 Jerry Lewis
Jerry Lewis, 91, the comedian, actor and filmmaker whose brand of soulful slapstick helped define 20th-century entertainment, died on Aug. 20.
Photos: A life in laughter: Jerry Lewis dies at age 91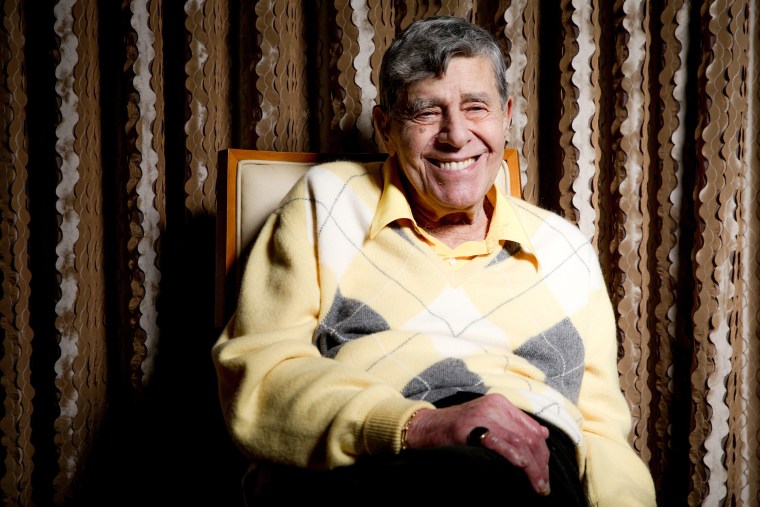 Jay Thomas
Jay Thomas, 69, an actor best known for his roles on the beloved TV comedies "Cheers" and "Murphy Brown," died on Aug. 24.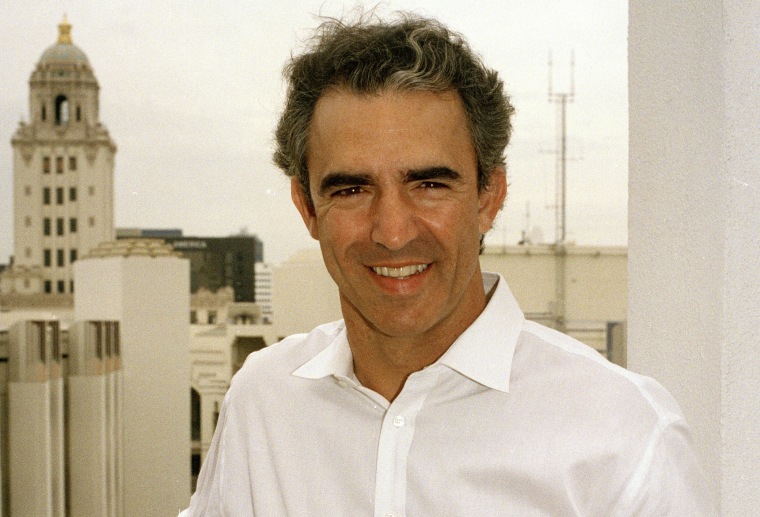 Walter Becker
Walter Becker, 67, the co-founder of the beloved, hugely popular jazz-rock band Steely Dan, died on Sept. 3.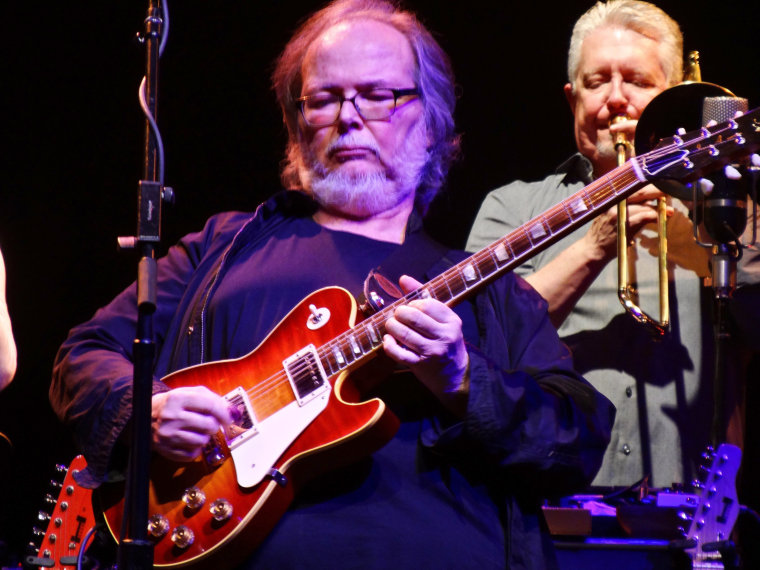 Don Williams
Don Williams, 78, the acclaimed country singer who earned the nickname "The Gentle Giant" with love ballads like "I Believe in You," died on Sept. 8.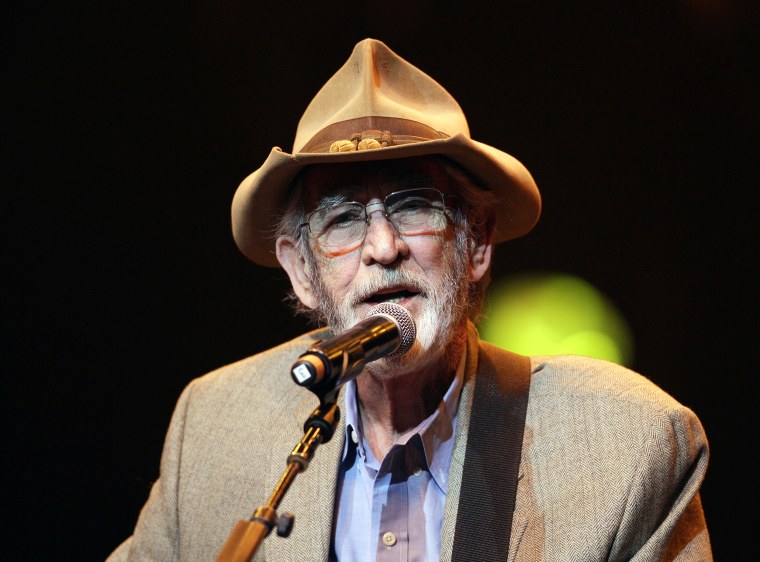 Troy Gentry
Troy Gentry, 50, a country singer of the award-winning duo Montgomery Gentry, died in a helicopter crash on Sept. 8.
Edith Windsor
Edith Windsor, 88, the gay rights pioneer whose lawsuit against the federal government helped pave the way for same-sex marriage nationwide, died on Sept. 12.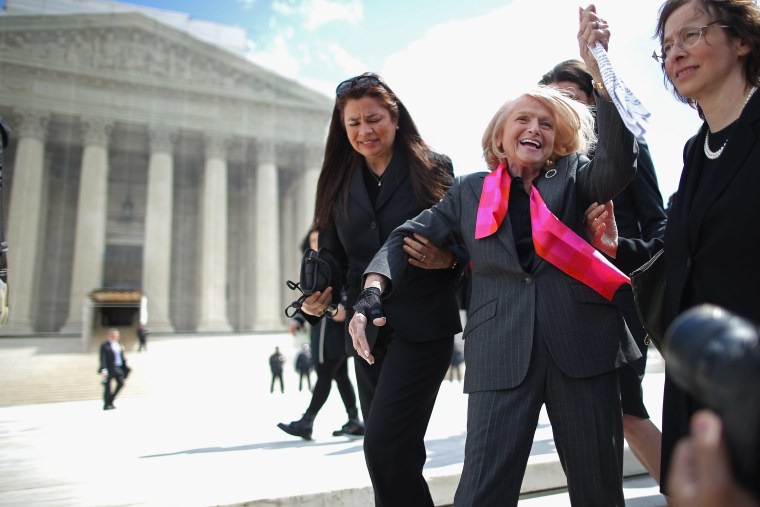 Frank Vincent
Frank Vincent, 80, the veteran character actor who frequently played tough guys in Mafia entertainment like "The Sopranos" and "Goodfellas," died on Sept. 13.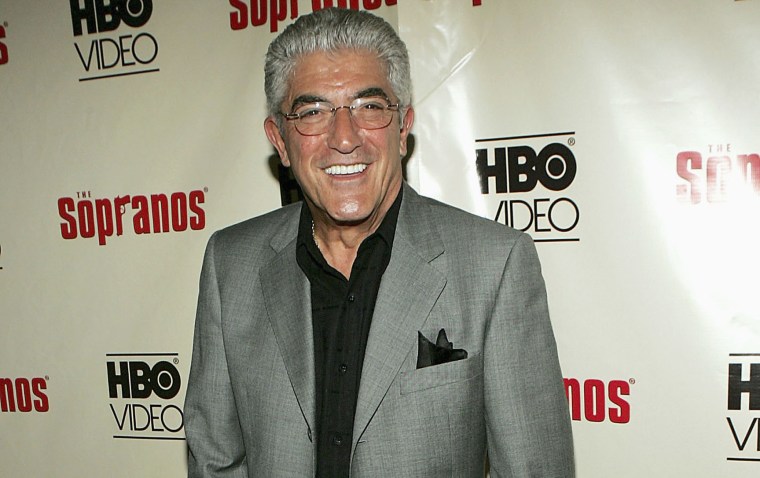 Harry Dean Stanton
Harry Dean Stanton, 91, the enigmatic, prolific and craggy-face character actor who starred in "Paris, Texas," "Repo Man" and other cult favorites, died on Sept. 15.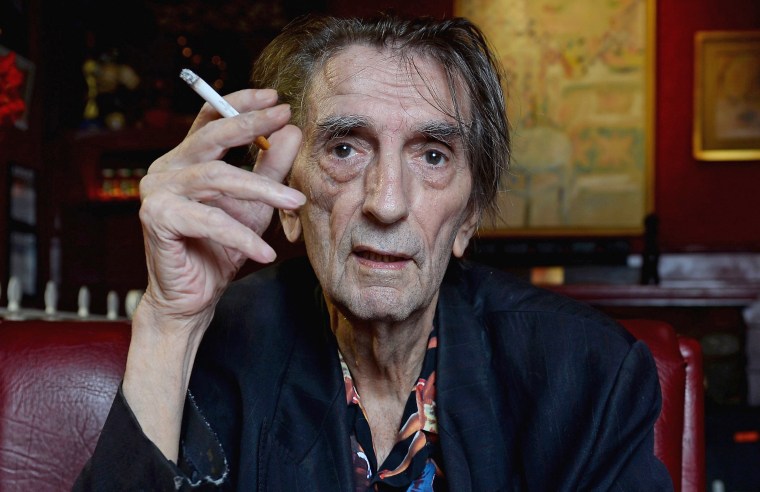 Chuck Low
Chuck Low, 89, a real estate developer whose friendship with Oscar-winning actor Robert De Niro led to his appearance in "Goodfellas" and other crime films, died on Sept. 18.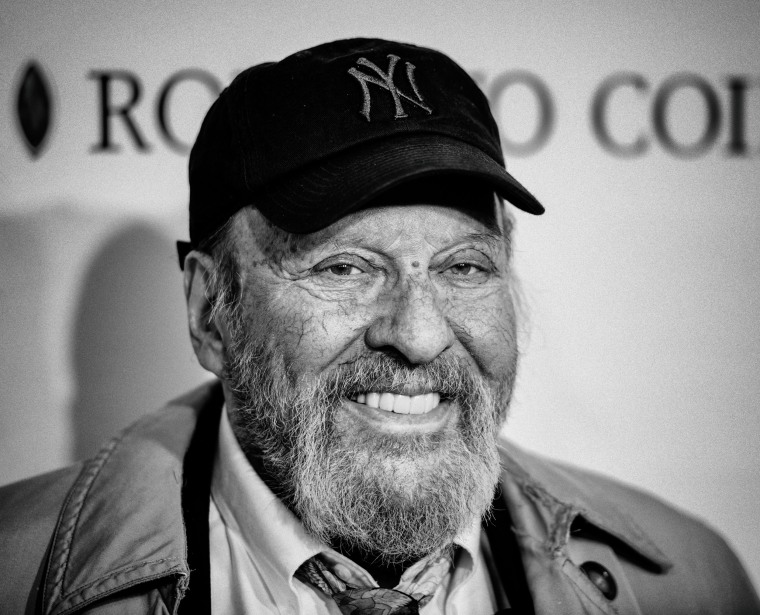 Jake LaMotta
Jake LaMotta, 95, the former middleweight champion whose turbulent life was depicted in the classic Martin Scorsese drama "Raging Bull," died on Sept. 19.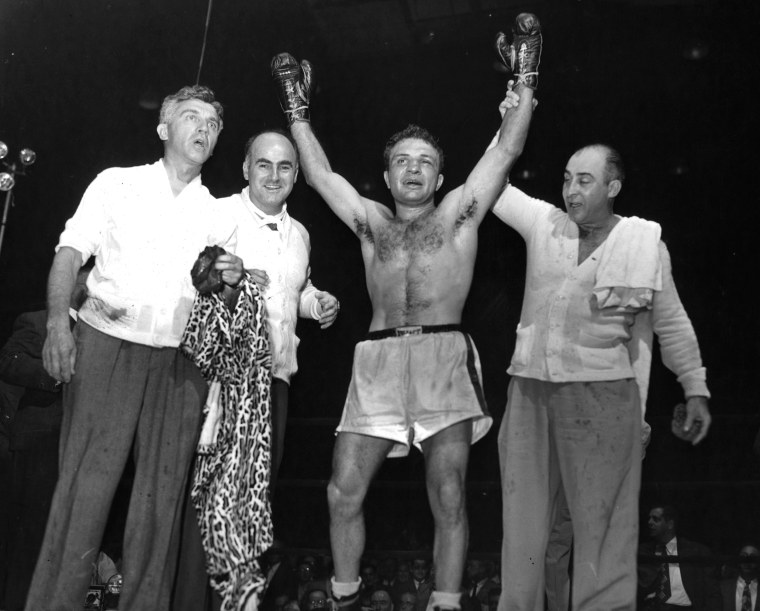 Bernie Casey
Bernie Casey, 78, a professional football player-turned-actor best known for memorable parts in "Revenge of the Nerds" and "I'm Gonna Git You Sucka," died on Sept. 19.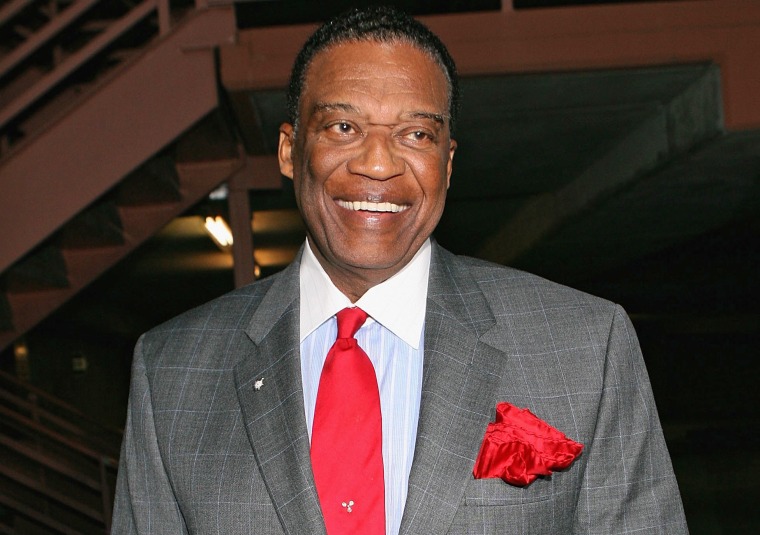 Charles Bradley
Charles Bradley, 68, the old-school soul singer who released his first album at the age of 62, died on Sept. 23.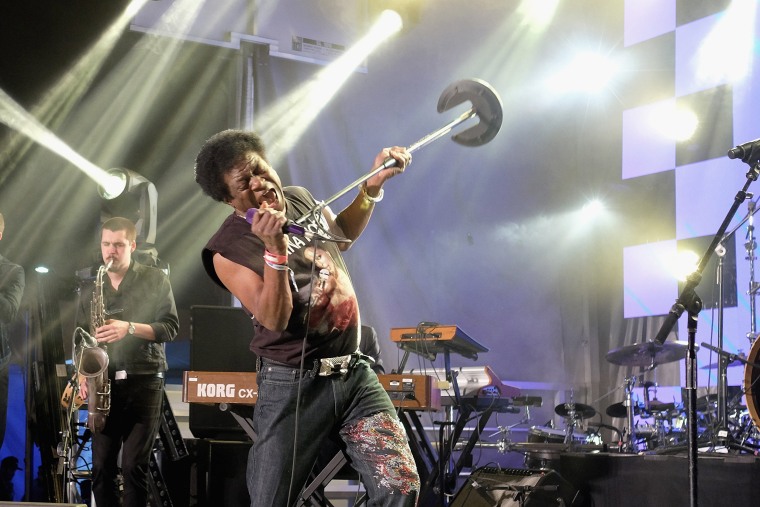 Hugh Hefner
Hugh Hefner, 91, who built Playboy into a multimillion-dollar adult magazine and entertainment empire tied to a Lothario lifestyle of lavish parties and beautiful women, died on Sept. 27.
Photos: Playboy Magazine founder, Hugh Hefner, dies at 91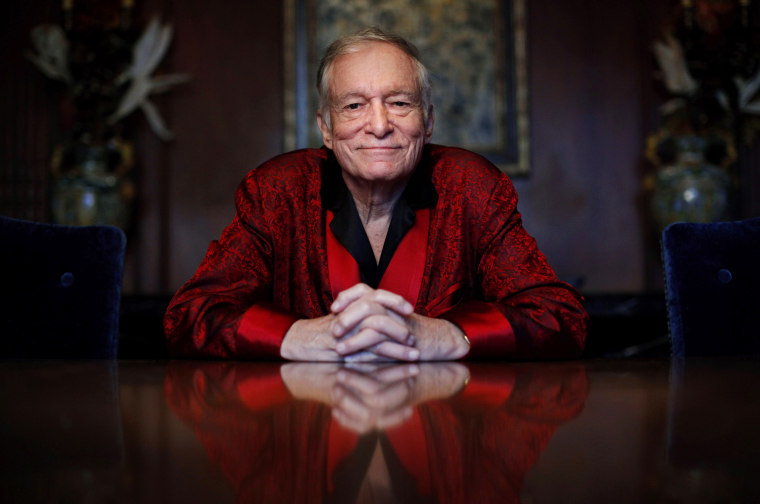 Monty Hall
Monty Hall, 96, who co-created and emceed the game show "Let's Make a Deal," died on Sept. 30.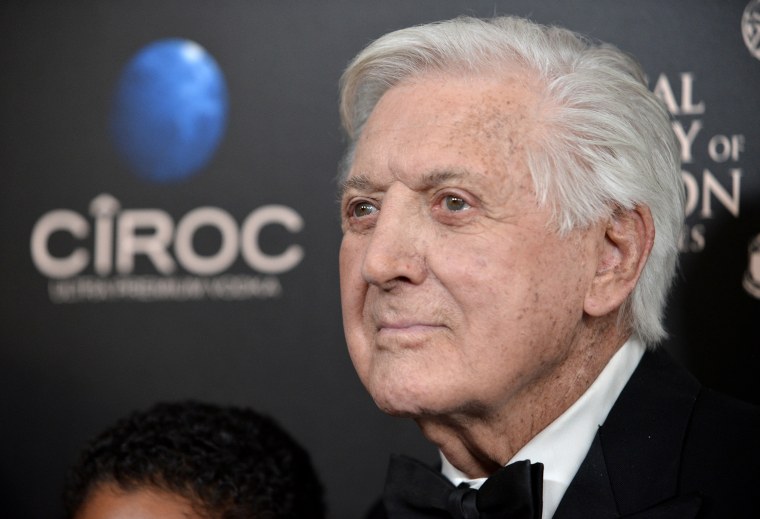 Tom Petty
Tom Petty, 66, who with his band the Heartbreakers married '60s-era folk rock with the Southern accents of his native Florida into the harder-edged 21st-century musical landscape, died on Oct. 2.
Photos: Rocker Tom Petty's career in photos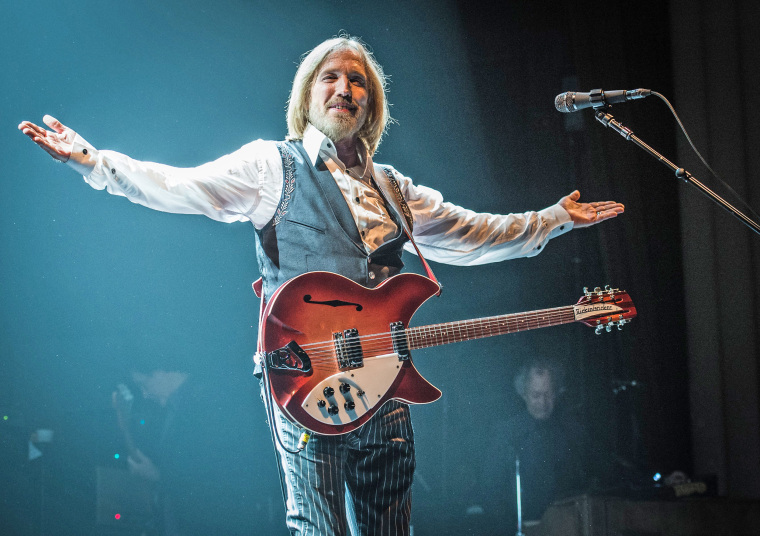 Ralphie May
Ralphie May, 45, the gregarious stand-up comedian who finished in second place in the first season of NBC's "Last Comic Standing," died on Oct. 6.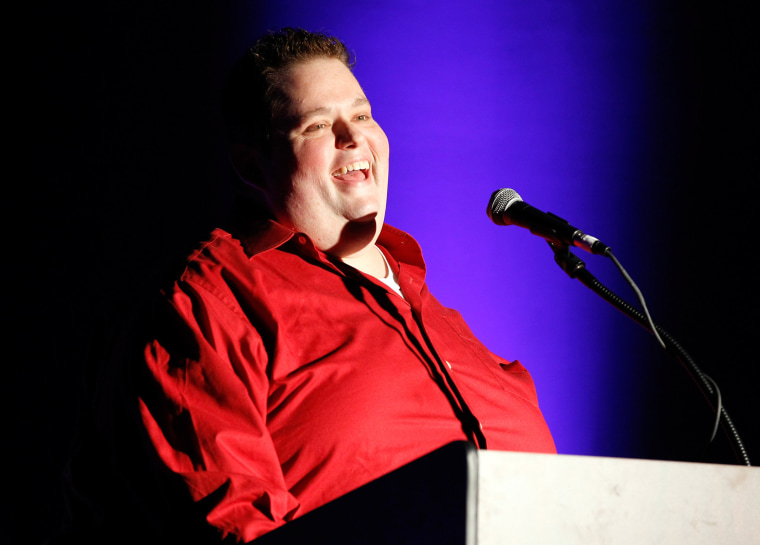 Y. A. Tittle
Y.A. Tittle, 90, the Hall of Game quarterback and 1963 NFL Most Valuable Player who was affectionately known as "The Bald Eagle," died on Oct. 8.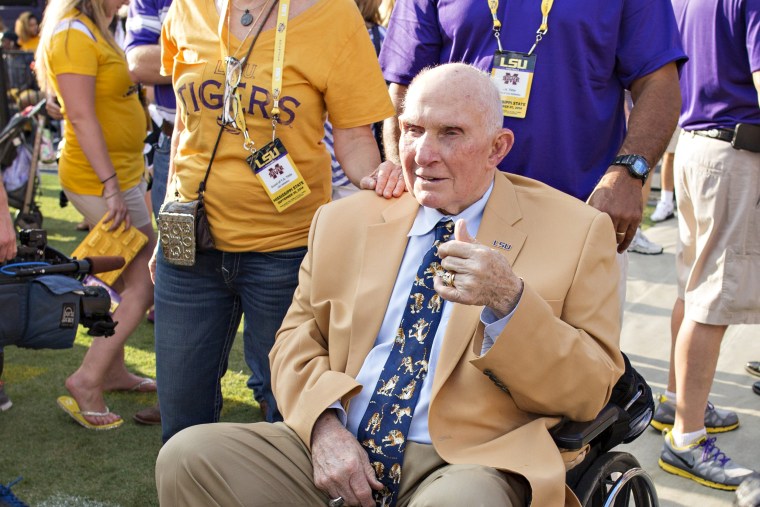 Roy Dotrice
Roy Dotrice, 94, the veteran British actor of stage and screen who appeared in the Oscar-winning film "Amadeus" and the hit series "Game of Thrones," died on Oct. 16.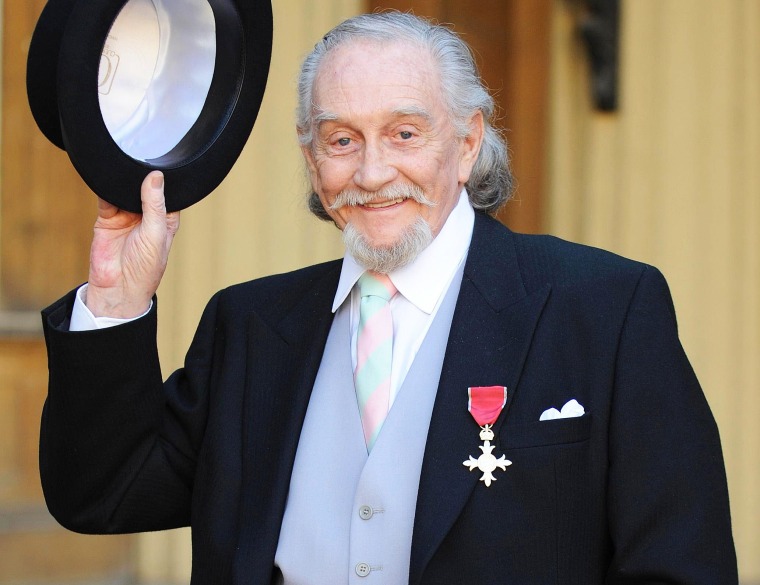 Fats Domino
Fats Domino, 89, the piano-playing prodigy with lightning-fast fingers whose pioneering sound blended rock with rhythm and blues, died on Oct. 24.
Photos: Fats Domino: Rock 'n' roll piano man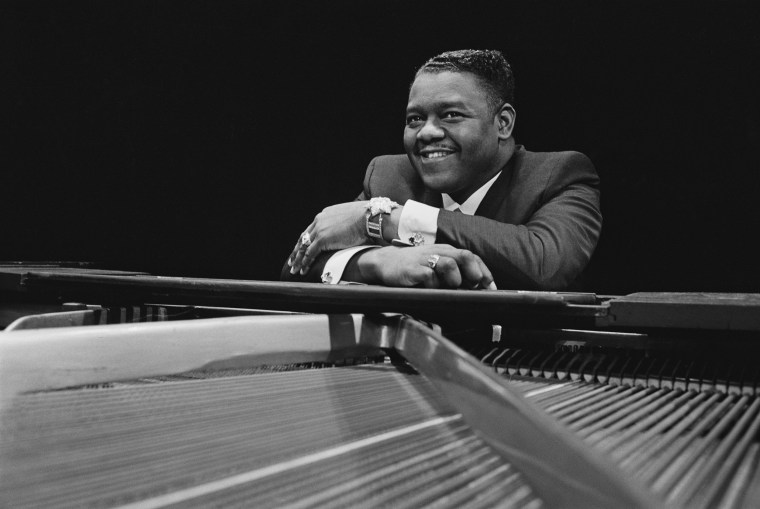 Robert Guillaume
Robert Guillaume, 89, the gravel-voiced and urbane actor who won Emmys for playing a sarcastic butler-turned-politician on two different sitcoms, died on Oct. 24.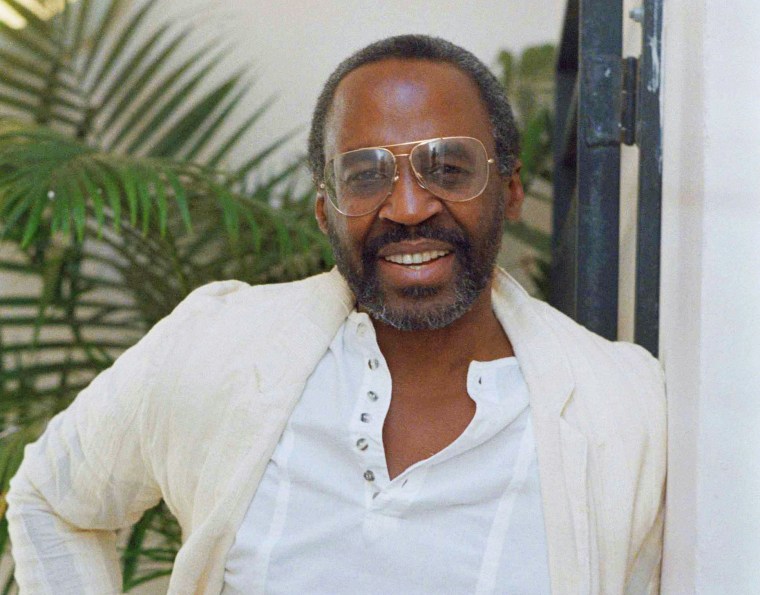 Dick Gordon
Dick Gordon, 88, the NASA astronaut who in 1969 became one of only two dozen people ever to have flown to the moon, died on Nov. 6.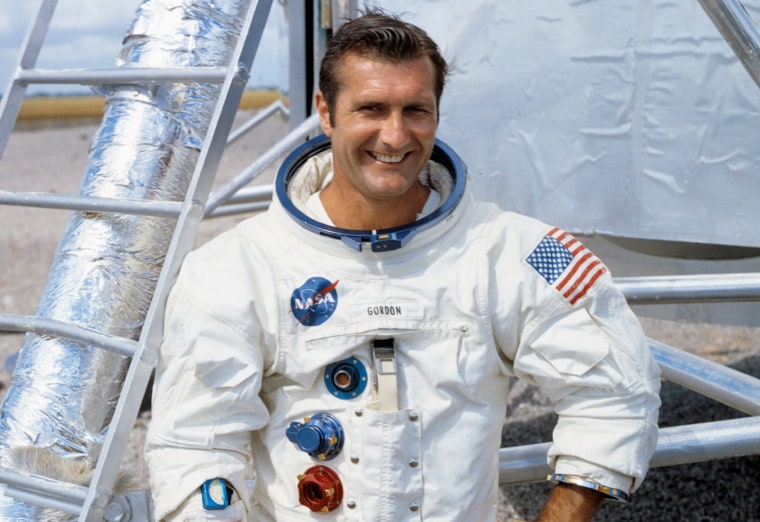 Roy Halladay
Roy Halladay, 40, the two-time Cy Young Award-winning pitcher and eight-time All-Star, died in a plane crash in the Gulf of Mexico on Nov. 7.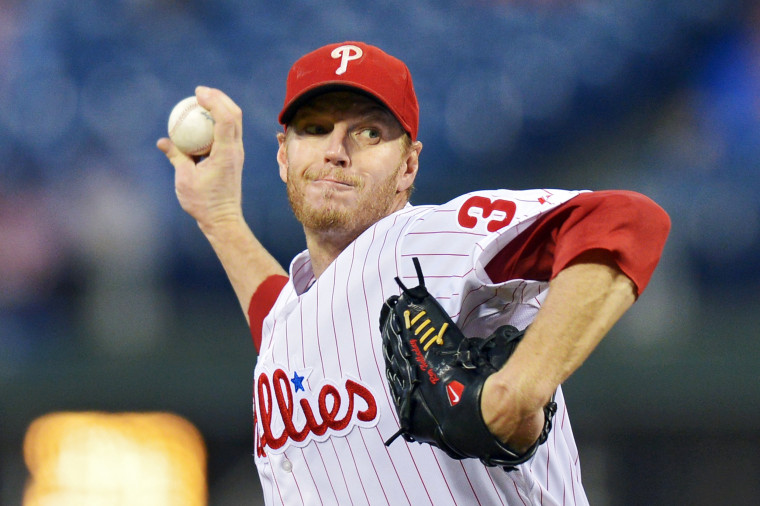 John Hillerman
John Hillerman, 84, the actor best known for his role as Higgins on the television series "Magnum, P.I." and who also appeared in iconic 1970s films like "Blazing Saddles" and "Chinatown," died on Nov. 9.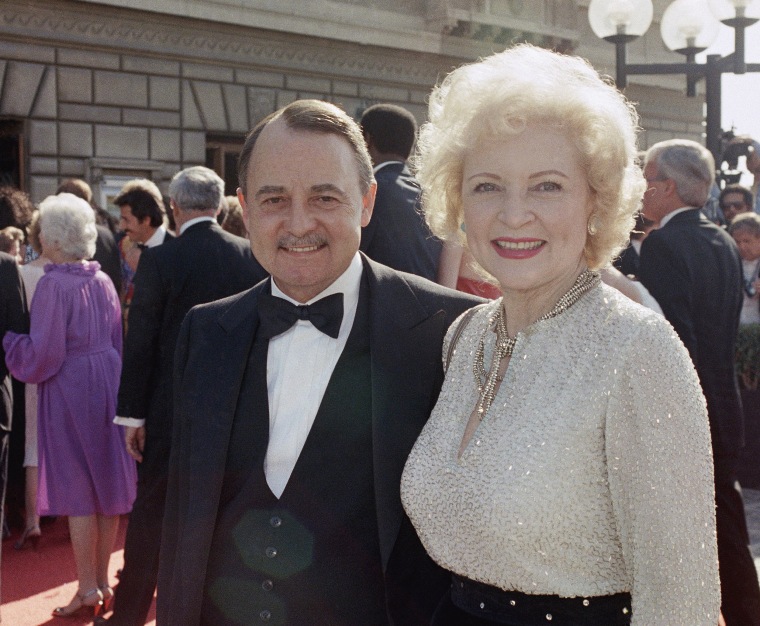 Liz Smith
Liz Smith, 94, the famed gossip columnist known as the "Dame of Dish" who became a must-read for those who wanted to know about the glamour of the A-list, died on Nov. 12.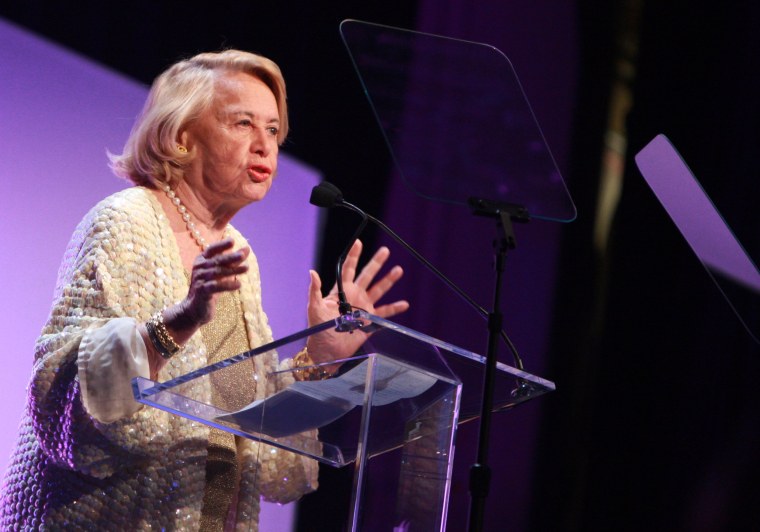 Malcolm Young
Malcolm Young, 64, the rocker who co-founded the internationally successful Australian band AC/DC, died on Nov. 18.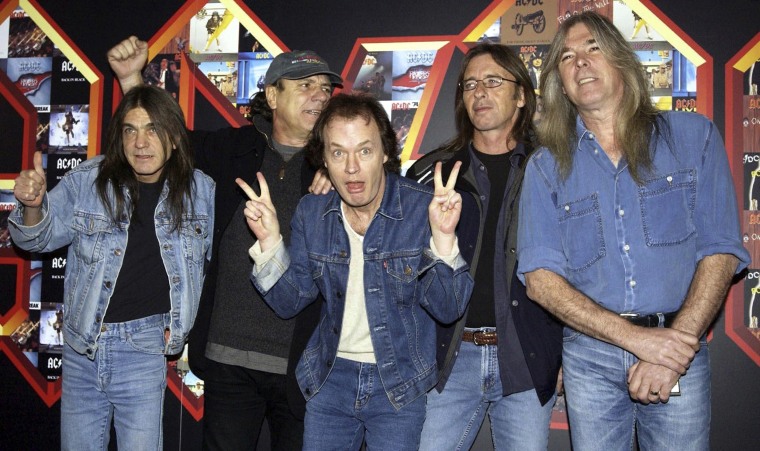 Della Reese
Della Reese, 86, who pivoted from pop and jazz stardom in the 1950s and 1960s to a career as a popular actress on TV's "Touched by an Angel," died on Nov. 19.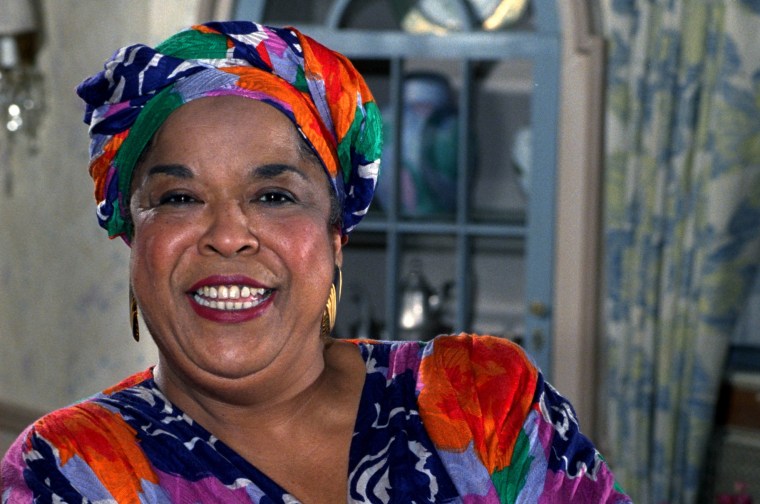 Earle Hyman
Earle Hyman, 91, a journeyman actor best known for playing grandfather Russell Huxtable on "The Cosby Show," died on Nov. 17.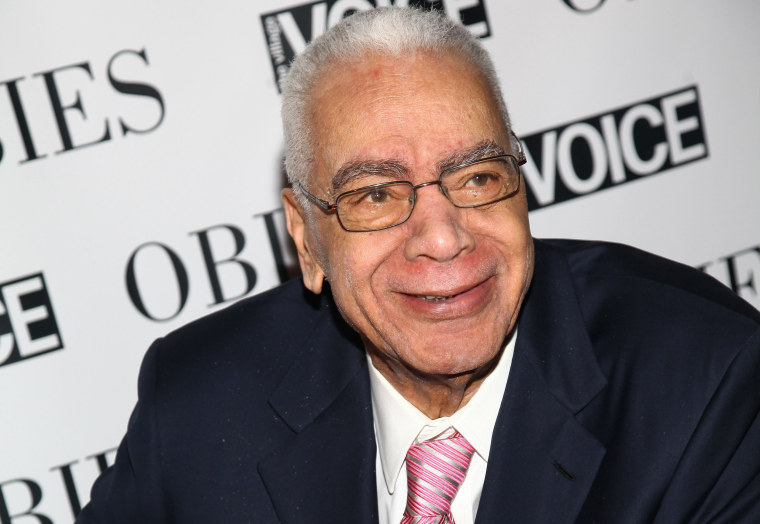 David Cassidy
David Cassidy, 67, the teen heartthrob who soared to fame as the embodiment of 1970s youth in his role on "The Partridge Family," died on Nov. 21.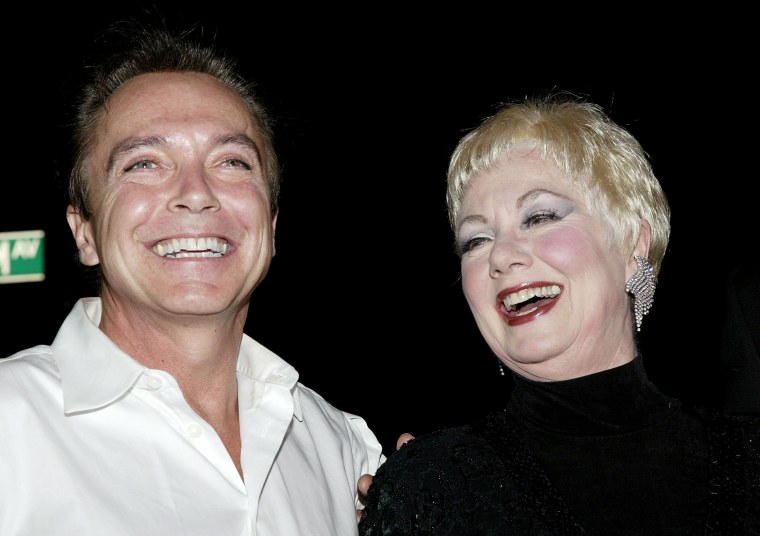 Dick Enberg
Dick Enberg, 82, the legendary sports broadcaster who covered Super Bowls, Olympics, NCAA Final Fours and baseball games, died of an apparent heart attack on Dec. 21.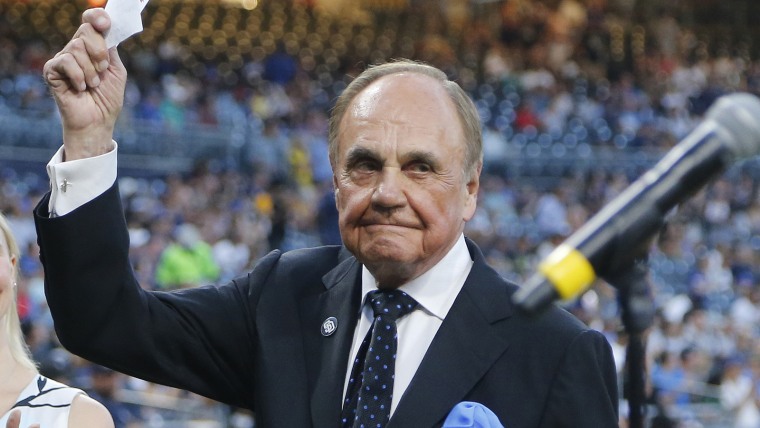 Heather Menzies-Urich
Heather Menzies-Urich, 68, best known for portraying Louisa von Trapp in the 1965 film "The Sound of Music," died on Dec. 24.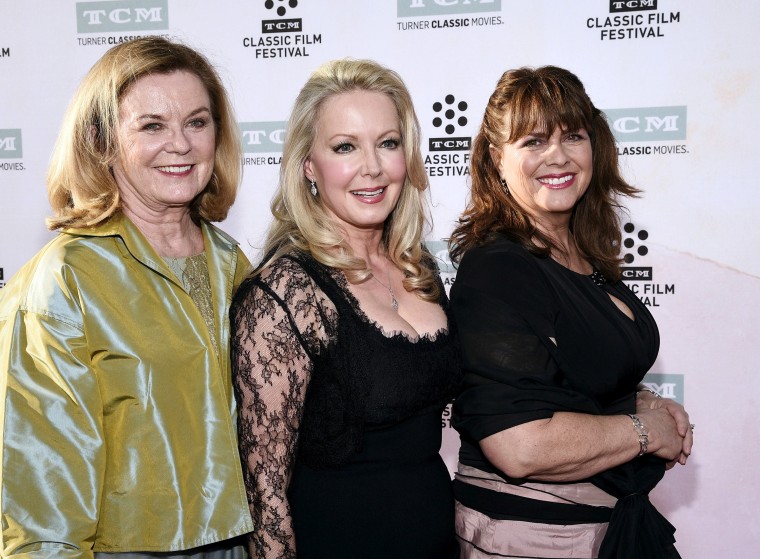 Rose Marie
Rose Marie, 94, the actress who played the sharp-tongued Sally Rogers on "The Dick Van Dyke Show" and show business veteran who worked for nearly a century across mediums, died on Dec. 28.