Comedian Eddie Griffin lashed out at accusers of Bill Cosby and suggested there was a conspiracy in the U.S. to topple African-American cultural icons in a video interview published Wednesday on the hip-hop tabloid website VladTV.
When asked about the slew of women who have alleged sexual misconduct, including drugging and assault, at the hands of the now 78-year-old comedian, Griffin said, "There is a systematic effort to destroy every black male entertainer's image. They want us all to have an asterisk by our name."
He went on to reference the 2003 rape allegations against Kobe Bryant, child molestation accusations against the late pop star Michael Jackson and reports of excessive gambling regarding retired NBA star Michael Jordan as examples.
"Nobody leaves this business clean," he added.
Allegations against Cosby received renewed attention late last year when stand-up comedian Hannibal Buress referenced them in a performance that went viral. Several dozen women came forward in the months that followed, telling similar stories of sexual misconduct by the comedy icon.
Cosby has consistently denied all the allegations, and has never been charged with a crime before, but he did admit in2005 deposition testimony to giving women Quaaludes as a prelude to sexual encounters. He also denied ever giving women drugs without their knowledge.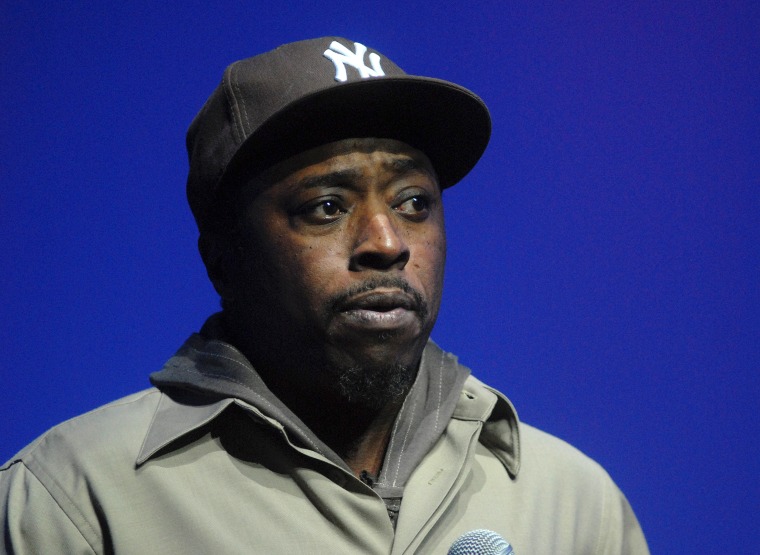 In his interview with VladTV, Griffin dismissed the issue of drugging. "First off you have to remember this was in the '70s. I'm old enough to remember the '70s. The '70s is a different time," said Griffin, who claimed that Quaaludes were frequently used to help people "level out" after cocaine use.
The accusations against Cosby span several decades, not just the 1970s, and the case for which he was criminally charged on Wednesday pertains to an incident which allegedly occurred in 2004.
The district attorney's office of Montgomery, Pennsylvania, charged Cosby with the second-degree aggravated indecent assault of Andrea Constand, a former Temple University employee, at his home just outside of Philadelphia.
The charges could lead to a jail sentence of up to 10 years if Cosby is convicted, and he was arraigned later on Wednesday. Cosby's attorneys have said he is innocent of the charges and has previously testified that he had a consensual encounter with Constand.
"Did he rape these b**ches?" Griffin asks rhetorically in his VladTV interview. "Why would you go to the room of a known married man?"
Griffin compared the plethora of women who have come forward recently alleging misconduct decades prior to someone who reports a robbery 30 years after the fact and pointed out that film director Roman Polanski, who was convicted on unlawful sex with a minor and fled to Europe in the late '70s to avoid U.S. jail time, is still working.
When allegations against Cosby first began gaining traction in the last 12 months, some prominent celebrities, most of whom were African-American, did come to Cosby's defense, but, when the number of accusers began to grow, some distanced themselves from their earlier comments.
Griffin is one of the few famous figures to stick by Cosby publicly now that he has been charged with a crime for the first time.
"[Cosby] has single-handedly sent a bunch of brothers and sisters to college. Even if he didn't pay for it himself, he gave them the idea that it was possible," said Griffin who called the embattled comedian a "class act." "And then some p***y is supposed to tear that down."
This article first appeared on MSNBC.com