Dick Van Dyke shared his own talents with viewers of such shows as "The Dick Van Dyke Show" and movies like "Mary Poppins." Now it's his grandson, Wes, son of Dick's son Barry, who's out in the public eye -- and his grandfather is loyally supporting him.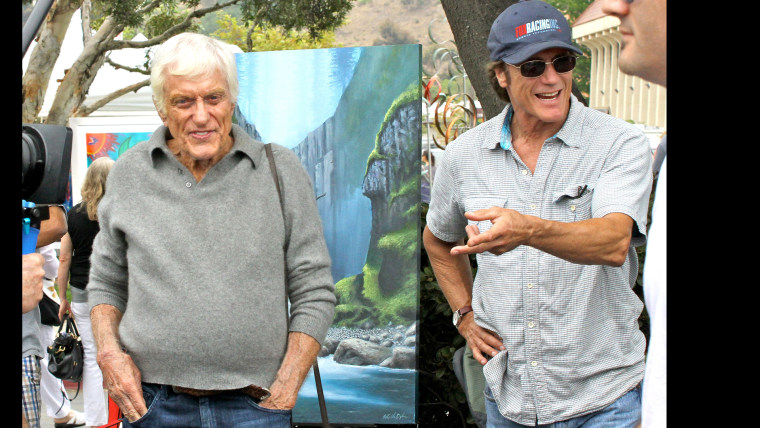 Dick Van Dyke, 87, came to support Wes Van Dyke's display of paintings this weekend at the Malibu Arts Fest in Malibu, Calif. Wes Van Dyke, 28, creates and sells oil paintings, mainly of scenic landscapes. Another famous face, actor Pierce Brosnan, also came by the show.
"I feel like Justin Bieber," the elder Van Dyke joked, as fans flocked to take his photograph. On Monday, he tweeted, "Great turnout for my grandson's art show this weekend."
According to his website, Wes Van Dyke still paints using the easel given him by his grandparents when he was a teenager. He notes on his site that his grandparents and family have "supported and encouraged him from the beginning." His paintings take an average of 40 hours to complete.
From his long-running TV comedy to his starring film roles, the veteran entertainer has done it all.
Wes' father, Barry, is Dick Van Dyke's second son, and played the son to his father's character on "Diagnosis: Murder" in the 1990s.
Dick Van Dyke received the Screen Actors Guild Life Achievement Award in January. In May, he revealed that he was suffering from excruciatingly painful headaches, which he later attributed to his titanium dental implants.