Kim Kardashian announced the name of her fourth child with Kanye West on Friday — Psalm — and social media lit up with sneers.
Kardashian tweeted the words Psalm West with an image of the swaddled infant boy born May 9.
"With the arrival of our fourth child ... we are blessed beyond measure," a message on that image said. "We have everything we need."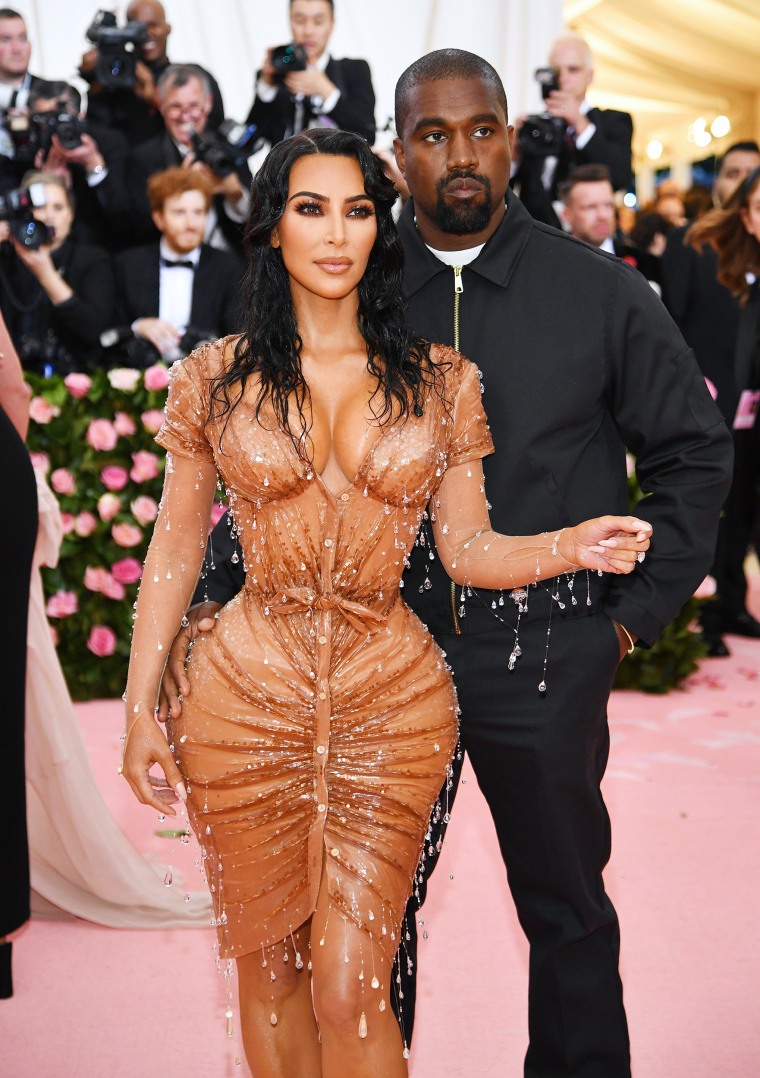 The predominant gut response of social media was apparently to make fun of the name with images of church (a psalm is a sacred song), laughing faces and shaking heads.
Comedian John Fugelsang tweeted a reference to the annual South by Southwest conference in Austin, Texas: "Kim & Kanye have every right to name the baby Psalm West but I was honestly hoping they'd name this one South By South."
Culture critic Ira Madison III tweeted, "Psalm West sounds like a 1941 Errol Flynn movie but ok."
Betches, the Twitter account for the comedic social media collective of the same name, remarked, "Psalm West sounds like the location of a new desert music festival that costs $1,000 a ticket."
Baby naming experts weren't as amused.
Laura Wattenberg, founder of namerology.com, which compiles data on the most popular baby names in the U.S., said more and more parents are opting for nontraditional names.
"A baby name is a very personal choice more today than ever before," she said. "Kim and Kanye aren't the only ones who have given up naming baby after grandpa."
However, the name isn't unique, according to her data. In 2018, 15 newborns — seven boys and eight girls —were named Psalm.
"It's part of a trend toward creativity that's seen lots and lots of parents turning words into names," Wattenberg said.
Sherri Suzanne, founder of naming consultancy My Name for Life, said by email that Psalm shows the thematic influence of the Kardashian-West family, which includes sisters North, 5, and Chicago, 1, and brother Saint, 3.
"Kim and Kanye seem to work hard to give the siblings names that have similar 'character,'" she said. "This is true of parents I work with as well, whether they favor unusual or traditional names. I wouldn't expect to find many Psalms in your child's kindergarten class anytime soon."
Wattenberg noted that the West boys and girls are divided by theme.
"The boys both have exalted, religious names and girls have nothing of the sort," she said. "It feels like you're setting the boys and girls apart."