A former "American Idol" contestant who pleaded guilty to conspiracy to distribute synthetic opioids after she was arrested on allegations of running drugs in Virginia has blamed the show for her downfall in her request for a reduced sentence.
Antonella Barba, who competed on the sixth season of "American Idol" in 2007 but was eliminated before making it to the top 12, pleaded guilty to delivering 830 grams of fentanyl, almost two pounds, to a drug-ring conspirator in Norfolk, Virginia.
Barba "not so long ago stood poised on the brink of a promising career as an entertainer, perhaps even stardom. Now, that has all but evaporated," her lawyers said in documents filed on Nov. 14.
Barba, 32, was first arrested in October 2018, released on bond, and then taken into custody in February on a federal charge of distribution and possession with intent to distribute drugs, and one count of conspiracy, according to an indictment filed in the U.S. District Court Eastern District of Virginia. She is currently housed at a regional jail.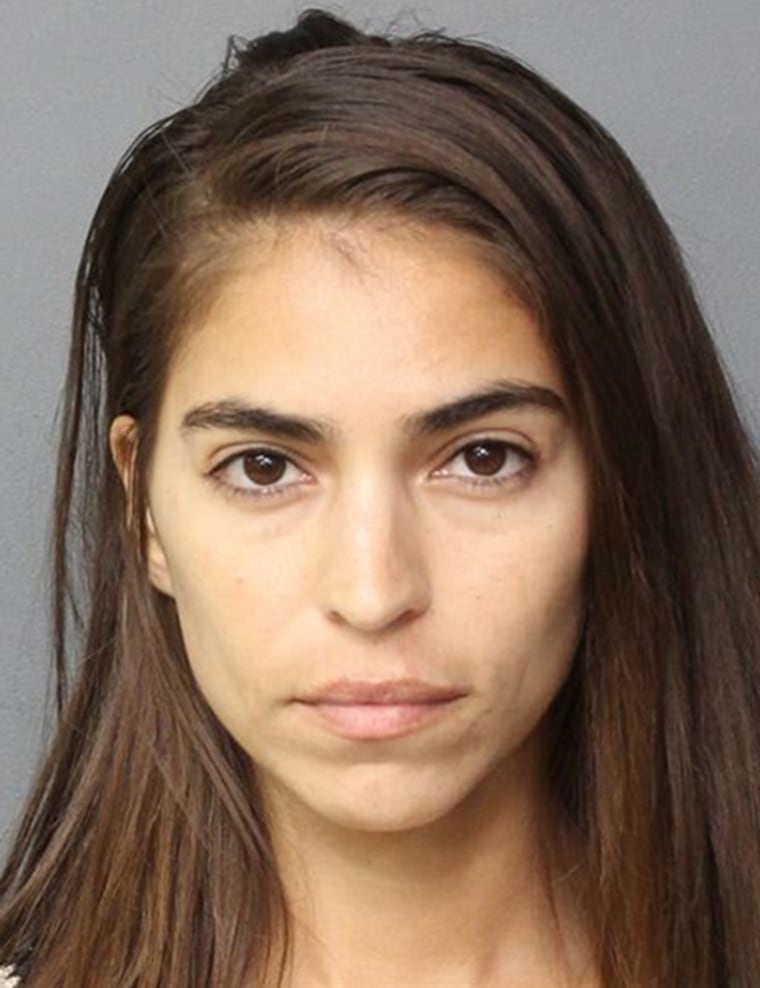 Barba, who is due to be sentenced Thursday, was originally facing a mandatory minimum of 10 years in prison, a fine of $10 million, forfeiture of assets and at least five years of supervised release, according to her plea agreement.
The maximum was later reduced to no more than 5.9 years.
Her lawyers argued in the recent filing that Barba's maximum sentence should be further reduced in part because she "led a life more typically characterized by her good works, her humility, and her devotion to her family and her faith" before her lack of success on "American Idol" derailed her life.
The filing said Barba was a "perfectionist" growing up, and a letter from her mother said she spent hours studying and practicing the violin, and devoted her spare time to volunteering. She attended a Catholic university, where she pursued an architecture degree, graduating on time, despite losing a semester while competing on "American Idol," the lawyers' filing said.
During her time on the show, though, "the world intruded and interrupted her ... dream of a career in architecture," and that is "where it all went wrong," her mother wrote.
The mother said Barba's "sudden move to Hollywood following 'American Idol' 'was a recipe for disaster.'"
When she was unable to "achieve the results she wanted, it was devastating to her," Barba's lawyers said.
NBC News reached out to "American Idol" and ABC for comment but did not immediately hear back.
Barba's lawyers said in the filing that she was diagnosed with bipolar disorder, anxiety disorder and narcissistic personality disorder in 2018.
"Though Ms. Barba did not have the same type of difficulties growing up that typify many of the defendants this Court sees in drug trafficking cases, she had struggles," her lawyers wrote. "The most probable reason that Ms. Barba finds herself before this Court is that her inability to come to terms with her lack of success in the entertainment industry exacerbated her then undiagnosed mental illness."
Her lawyers are asking for Barba's sentence to be reduced to between 3 and 3.8 years, saying "even the low end of this reduced range represents a sentence much greater than necessary."
They contend that Barba had "limited involvement" in the drug scheme, and acted only as a courier, while the seven other "participants in this conspiracy consisted of a high-level trafficker and several mid-level and street level dealers."
"Barba had very little if any insight into the scope and structure of this conspiracy," and was paid only to deliver a package, her lawyers wrote.
A U.S. attorney said in a filing responding to Barba's lawyers that her request for a reduced sentence should be denied.
Barba's "conduct — flying across the country, renting a car, receiving a shoebox full of drugs, and transporting said drugs approximately 190 miles to Norfolk — was both material and essential to the commission of the offense," the federal prosecutor argued. "Moreover, the quantity of drugs involved here, 830 grams of fentanyl, is more than twice the amount Congress felt sufficient to warrant a mandatory ten-year prison sentence."