Actress, philanthropist and former Miss America Mary Ann Mobley died Tuesday morning in Beverly Hills, Calif., after a second battle with breast cancer, one of her daughters has announced in a statement to NBC News. She was 75.
Born in Biloxi, Mississippi, Mobley, was crowned Miss America in 1959 and became one of the few Miss Americas to launch a successful TV and movie career. She graduated from "Ole Miss" in 1958 and was the university's first Carrier Scholar and the first woman voted into the Alumni Hall of Fame.
"When I was a little boy growing up in Mississippi, there were two Mississippi stars who I idolized...one was Elvis Presley and the other was Mississippi's first Miss America Mary Ann Mobley," said Sam Haskell, chairman of the board and CEO of the Miss America Organization in a statement. "She was at the hospital when my children were born. She performed in many of my charitable concerts to raise money in Mississippi for needed educational funds as well as Hurricane Katrina victims. We shared a love for our Alma Mater Ole Miss, and we shared many mutual friends in our beloved home state of Mississippi. She challenged me, she loved me, and she made me laugh. I shall miss her."
In 1962, Mobley made her successful Broadway debut in the musical "Nowhere to Go But Up" which then led to a role in "Guys and Dolls." The acclaim from those two shows helped her to land roles opposite Elvis Presley in "Girl Happy" and "Harum Scarum" and earned her a Golden Globe in 1965 for "Most Promising Newcomer."
Mobley also also appeared as a guest star on on many hit television series, including "Perry Mason" and "The Love Boat." In the 1980s, she starred as stepmother Maggie McKinney in the final season of "Diff'rent Strokes" and an alcoholism counselor on "Falcon Crest."
Mobley also became a distinguished documentary filmmaker, visiting Cambodia, Ethiopia, Mozambique, Somalia, Kenya, Zimbabwe and the Sudan to produce films on the plight of homeless and starving children. She was actively involved in raising money and awareness for both the March of Dimes and the United Cerebral Palsy Association.
Mobley was married to the late actor and talk show host Gary Collins, whom she met on the set of "Three on a Couch," the 1966 comedy she made with Jerry Lewis. They had two daughters, Clancy Collins-White, senior vice president of drama development at Warner Bros. Television, and Melissa Collins; and one son, Guy William Collins.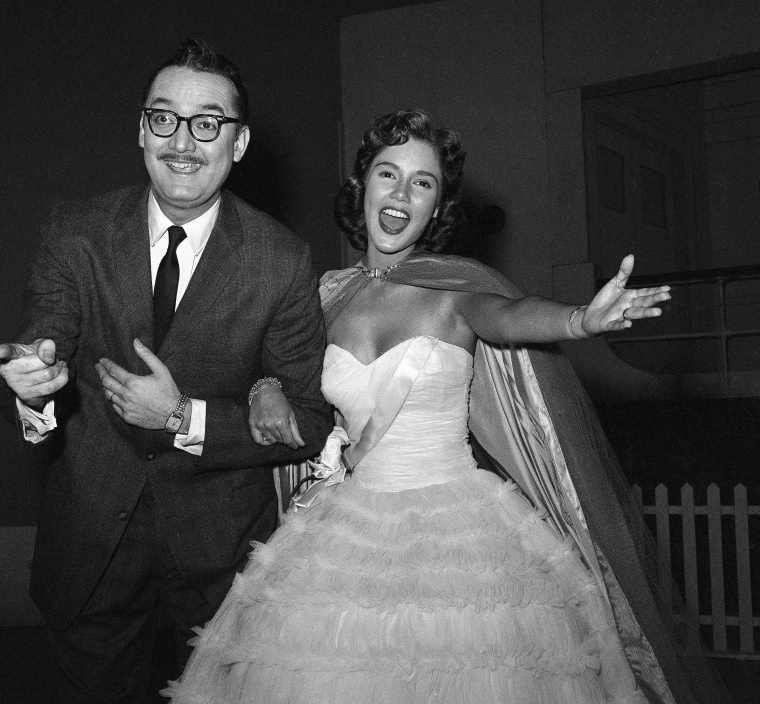 SOCIAL
— Maria Elena Fernandez