William James Myers, better known by his name in the WWE ring, George "The Animal" Steele, has died, WWE announced Friday morning. He was 79.
The wrestling company issued a statement after Hulk Hogan tweeted out, "George 'the Animal' Steel, RIP my brother, only love, only grateful." No other details about his cause of death have been released.
A Detroit native, Steele attended Michigan State and played for the university's football team. After earning his bachelor's and master's, he coached wrestling and football in Michigan.
Related: Controversial Wrestler Jimmy 'Superfly' Snuka Dead at 73
Steele first entered the ring under the pseudonym "The Student." But when he was scouted and began appearing on television, he changed his name to George Steele.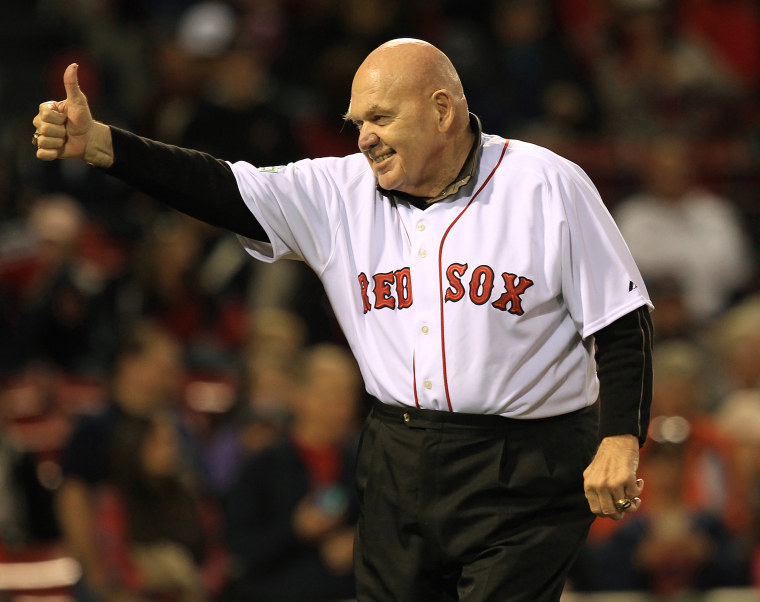 Earning his nickname "The Animal," Steele was known for tearing up the turnbuckle with his teeth, sticking out his green tongue and generally acting like a wild man. He was inducted into the professional wrestling Hall of Fame in 2005.
Outside of wrestling, Steele made his film debut in 1994 with Tim Burton's "Ed Wood" in which he played Swedish wrestler-turned-actor Tor Johnson. His other credits include several shorts, 1997's "Blowfish" and 2003's "Small Town Conspiracy."
Related: Legendary Professional Wrestler 'Chyna' Joanie Laurer Dies at 46
Wrestling legends, including Kurt Angle and Triple H, remembered Steele on social media for the energy he brought to the ring.