Actress Elizabeth Norment, who most recently played Kevin Spacey's executive secretary on "House of Cards," has died, her agent Dianne Busch told NBC News on Tuesday. She was 61.
Norment died Oct. 13 at Memorial Sloan Kettering Cancer Center in New York City, but no other details about her death are available at this time.
As Nancy Kaufberger on Netflix's "House of Cards," Norment kept Spacey's ambitious politico Frank Underwood straight. Or, at least, as straight as possible.
"Everyone at 'House of Cards' is deeply saddened by Elizabeth's passing. She was a talented actress, a warm soul and a good friend to us all," the show's executive producer Beau Willimonsaid in a statement.
MRC, the studio that produces "House of Cards," also released a statement: "Elizabeth Norment was a talented actress with a beautiful spirit who touched the entire House of Cards family. Our thoughts and prayers are with her family and friends."
The veteran actress also played a judge on "Law & Order," and appeared on seminal TV series, such as "ER," "St. Elsewhere," "Party of Five," "L.A. Law," and "Doogie Howser, M.D." She had a master's degree from the Yale School of Drama and was a founding member of Robert Brustein's American Repertory Theatre.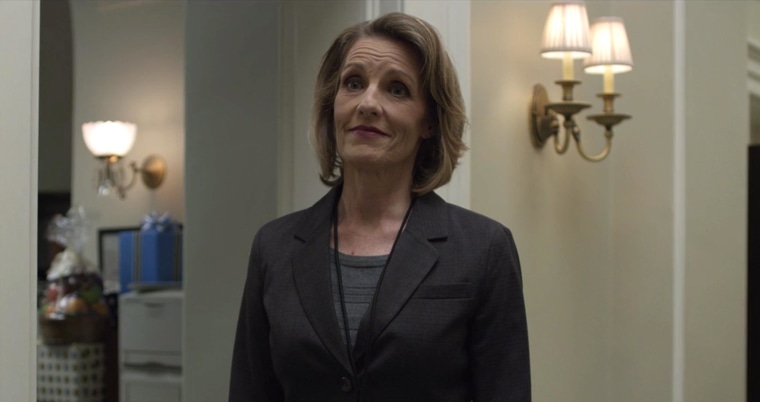 SOCIAL
— Maria Elena Fernandez