The husband of Céline Dion died Thursday morning in the Las Vegas area after a lengthy fight against cancer, the singer's representatives said.
"René Angélil, 73, passed away this morning at his home in Las Vegas after a long and courageous battle against cancer," Dion's representatives said in a statement on her website. The family asked for privacy.
Dion, 47, and Angélil have three sons, two of whom are fraternal twins, together. He has two other children from previous marriages.
The Clark County Coroner said Angélil died of throat cancer at his Henderson home while under the care of a physician.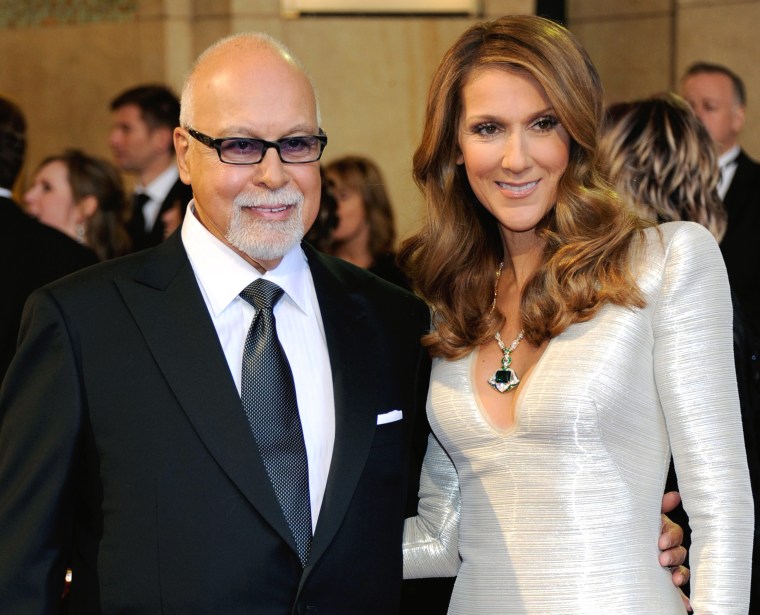 Dion, whose hits include "My Heart Will Go On" and "The Power of Love," cancelled performances in 2014 in order to focus on her husband's health.
Angélil took on Dion's career after her mother sent him an audio tape in the mail and encouraged him to listen to her daughter, then 12 years old. He launched her first English-language album in 1990.
They were married at an elaborate ceremony in 1994 at Notre Dame Basilica in Montreal
In 2013, Angélil underwent surgery to remove a cancerous tumor. He was also treated for throat cancer in 2001, E!Online reported.
Dion said in an August interview with USA Today that doctors couldn't predict how much time he had left. "My biggest job is to tell my husband, we're fine. I'll take care of our kids. You'll watch us from another spot," Dion said.
"I'll say, 'You're scared? I understand. Talk to me about it.' And René says to me, 'I want to die in your arms.' OK, fine, I'll be there, you'll die in my arms," she said in the interview.
In November, the Canadian-born singer performed the French classic "L'Hymne a L'Amour" at the American Music Awards during a tribute to the victims of the terror attacks in Paris.
Canadian Prime Minister Justin Trudeau was among those who sent their condolences to Dion and her family Thursday.