Jackie Evancho, the "America's Got Talent" runner-up who sang the national anthem at President Donald Trump's inauguration last month, is asking the commander-in-chief to meet with her again — and this time she wants to bring her older sister Juliet Evancho, who is transgender.
The 16-year-old singer sent out two tweets after the Trump administration formally rescinded an Obama administration directive on transgender bathroom protections in public schools Wednesday evening.
"I am obviously disappointed in the @POTUS decision to send the #transgender bathroom issue to the states to decide. #sisterlove," Jackie Evancho wrote in her first tweet.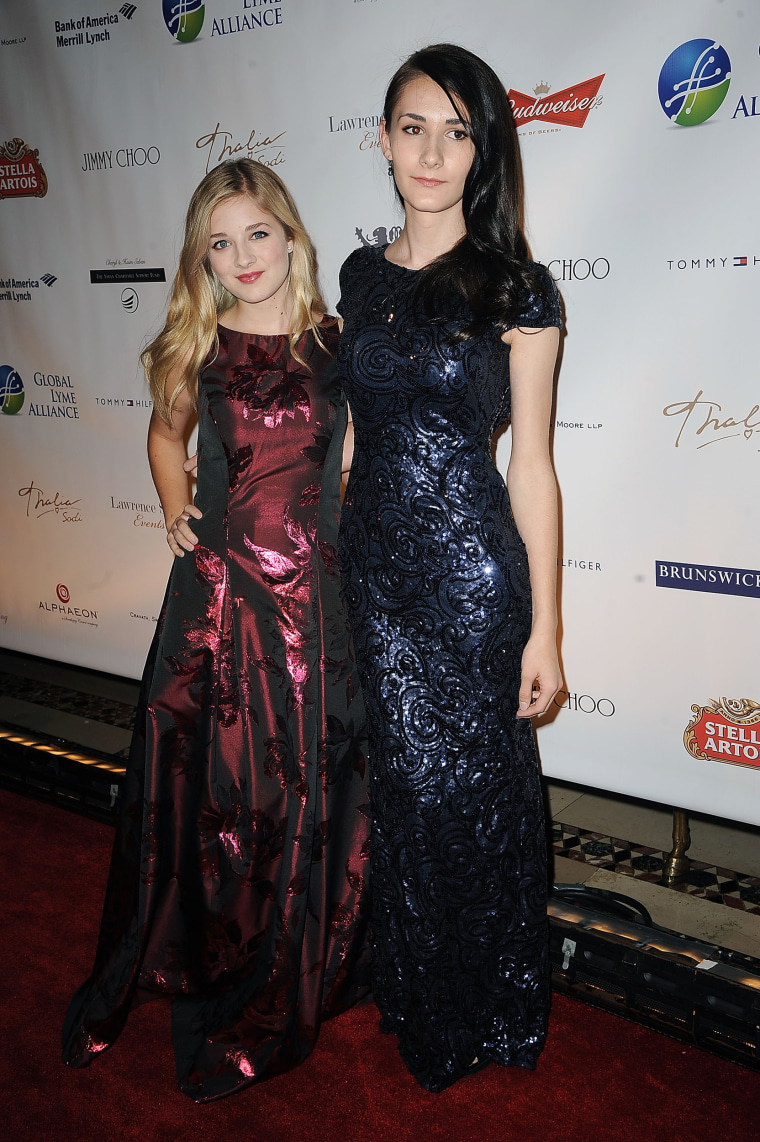 She followed the post with a second tweet asking for a chance to speak with the president.
"@realDonaldTrump u gave me the honor 2 sing at your inauguration. Pls give me & my sis the honor 2 meet with u 2 talk #transgender rights," she wrote.
Under President Obama, the Title IX protections allowed transgender students to use bathrooms that matched their gender identity, rather than their biological sex. The new Trump rollback intends to leave that decision to the states.
Related: White House Reverses Obama-Era Transgender Bathroom Protections
On Thursday morning, Jackie and Juliet Evancho, who is two years older, appeared on the TODAY show to discuss the reversal, and implore Trump to have a discussion with them.
"What we hope to accomplish is really enlightening President Trump and the administration on what it's like for a transgender to live in a world that may not be as comfortable and safe or accepting as we would hope and need," Juliet Evancho said on TODAY.
It's unclear if a meeting between Jackie and Juliet Evancho and Trump is in the works.