Disgraced ex-reality TV star Josh Duggar has checked into a rehab facility, his family said in a statement Wednesday, a week after he admitted to living a "double life" that included viewing pornography and being "unfaithful to my wife."
"Yesterday Josh checked himself into a long-term treatment center," the statement on the family website said. "For him it will be a long journey toward wholeness and recovery. We pray that in this he comes to complete repentance and sincere change."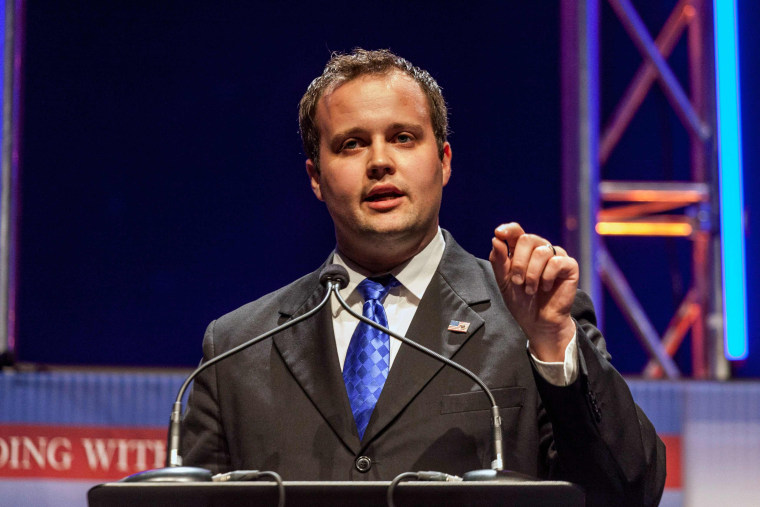 The statement did not specify what kind of treatment facility the 27-year-old Duggar had checked into.
"As parents we are so deeply grieved by our son's decisions and actions," his family's statement said. "His wrong choices have deeply hurt his precious wife and children and have negatively affected so many others. He has also brought great insult to the values and faith we hold dear."
Earlier this month, Gawker and The Hollywood Reporter published reports claiming that two accounts on the infidelity website Ashley Madison appeared to be linked to the father of four. The reports came after the website was hacked and user data was leaked.
In a statement released last Thursday, Duggar did not specifically mention using the website — but he said his purported infidelity and pornography consumption made him the "biggest hypocrite ever."
Duggar became the focus of public attention in May when he admitted that as a teenager he had molested five girls, including four of his sisters. That news led TLC to cancel his family's hit reality series "19 Kids and Counting."