Kanye West has been denied a permit to build a massive amphitheater on his Cody, Wyoming, ranch Tuesday but NBC News has learned that West has purchased a second lot of land just an hour away.
The rapper applied for a permit with the Park County Planning and Zoning Commission on Oct. 21, requesting to build a 70,000 square-foot amphitheater on his Cody Ranch. The request, filed by his Psalm 2019 LLC, was called the "West Meditation Large Impact Structure."
West's original request claimed the space was to be used for "meditation only" and did not have any plans to include utilities, such as sewage or lighting, according to the filing. He then changed his request on Nov. 8 to include a residential space and was denied.
He is still able to submit a new request with the zoning commission.
The Wyoming Game and Fish Department also noted concerns that any construction between Nov. 15 to April 30 would leave mule deer and other game animals vulnerable to human activity in the winter.
West has purchased a second ranch about an hour east in Greybull, Wyoming, NBC News confirmed Thursday. The more than 6,000-acre ranch, Bighorn Mountain Ranch, was listed at nearly $14.5 million but the final purchase price for the land is unclear.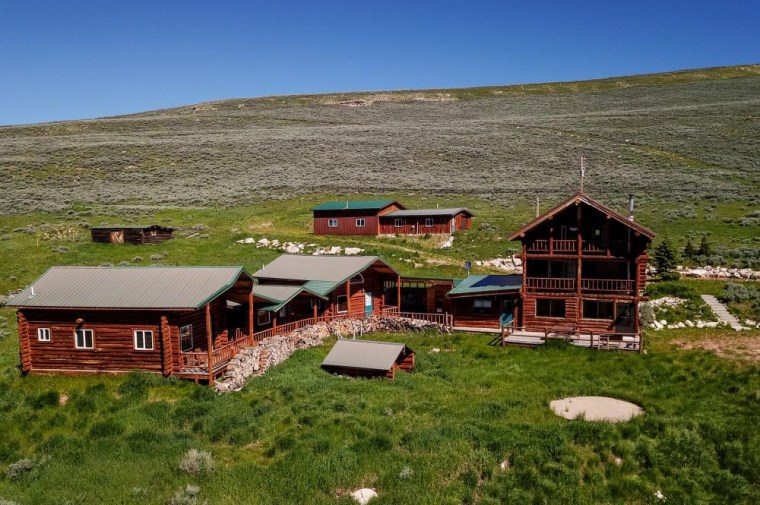 It's unclear whether West plans to build his "meditation" amphitheater on the second location on Bighorn Mountain Ranch. A representative for West did not immediately respond to a request for comment.
The 42-year-old rapper has been notably outspoken about spirituality in recent years and has begun hosting what he calls "Sunday Service," a church-like concert that began as a performance for close family and friends. West has since expanded his "Sunday Service," hosting the concerts at Coachella and recently at Joel Osteen's megachurch in Houston, Texas.
West told a crowd of nearly 16,000 people at Lakewood Church before his performance Sunday that "God has been calling me for a long time and the devil has been distracting me for a long time."
The speech came a month after West released a Christian rap album called "Jesus is King."
He also announced on Twitter Sunday that he would performing an opera, "Nebuchadnezzar," at the Hollywood Bowl on Nov. 24.