PARIS — Fashion designer Karl Lagerfeld on Tuesday questioned why Kim Kardashian West flaunted pictures of her expensive jewelry on social media while staying in a hotel with "no security."
Five suspects dressed as police officers gained access to the private mansion in Paris where Kardashian West was staying, before tying her up, robbing her at gunpoint and making off with an estimated $10 million in jewelry, a judicial source told NBC News.
Lagerfeld, who is creative director for Chanel, said he was surprised the reality-TV star had not stayed somewhere with better security.
"It's a very bad thing for Paris," Lagerfeld told Reuters. "But I don't understand why she was in a hotel with no security ... If you are that famous and you put all your jewelry on [social media], you go to hotels where nobody can come near to the room."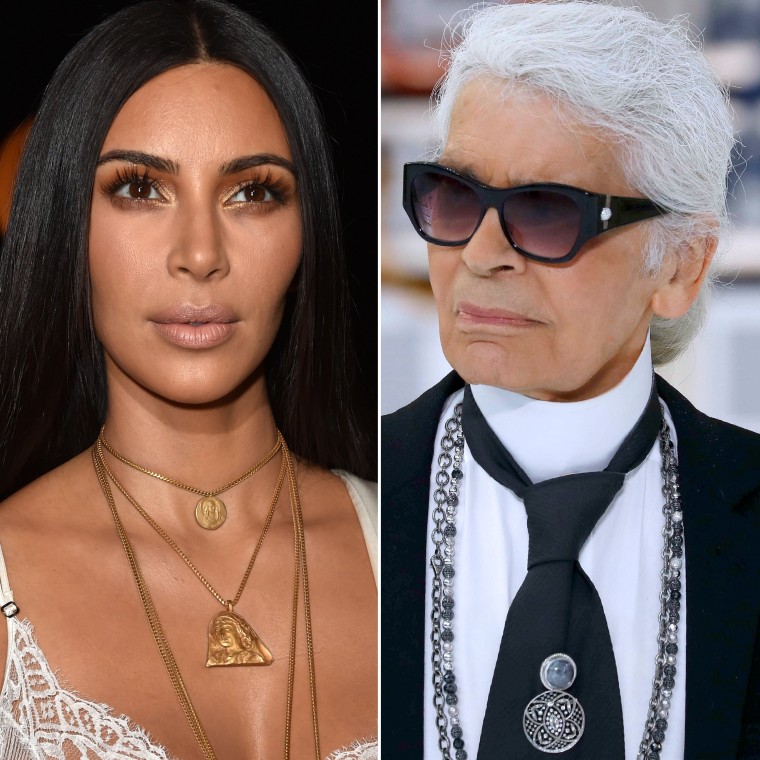 Lagerfeld's remarks, made after his latest show for Chanel at Paris Fashion Week, echoed many on Twitter who felt Kardashian West had shared too much information about her expensive possessions.
"You cannot display your wealth and then be surprised that some people want to share it with you," he added, according to Reuters.
An authoritative source with knowledge of security at the mansion where Kardashian West was staying said an overnight watchman had been on duty when he was overcome by armed men. The assailants then took the key to where she was staying and ran around the building to find the correct apartment.
Once inside, the source said, the men tied her up and put her in the bathroom. The source added that the robbers seemed to have known that security was light on Sunday night, triggering speculation it may have been an inside job.