Britney Spears' ex-husband Kevin Federline has obtained a restraining order against the pop singer's father Jamie Spears, according to Federline's lawyer. Los Angeles divorce attorney Mark Vincent Kaplan tells NBC News the order restricts access to both Sean Preston and Jayden James and includes geographical restrictions including home and school.
The restraining order is still under seal and has not been seen by NBC News.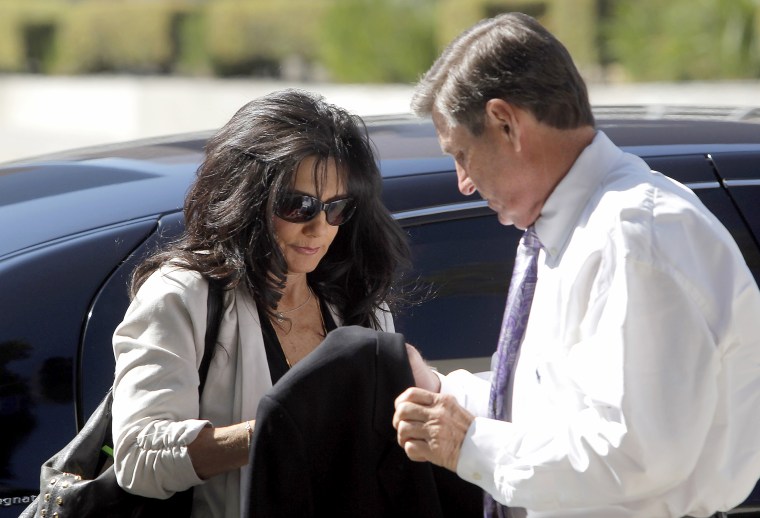 The order was obtained after a physical altercation allegedly occurred between Kevin Federline's son Sean Preston and Jamie Spears on August 24 at Spears' home in Ventura County, Kaplan said. Federline claims Spears broke down a door to get to his grandson and grabbed him once he was in the room, according to his attorney. There were no visible bruises or injuries to the child.
"There was a disagreement that occurred while Britney and the children were visiting with Jamie at his home that led to a physical altercation that was observed by Jayden," Kaplan says. "Britney did the right thing and removed the children and took them out of there, but the trauma to the kids is nonetheless."
Kaplan says he accompanied Federline to the Ventura County Sheriff's station the next day, August 25, to file a police report in an attempt to obtain an emergency protective order for his two sons with Britney Spears. Kaplan says they are attempting to work things out that they decided not to proceed with an evidentiary hearing on the domestic violence order against Jamie after notifying Britney's lawyers.
Sgt. Marta Bugarin of the Ventura County Sheriff's Office tells NBC News the allegation was filed as a misdemeanor on a child. The case has been submitted to the Ventura County District Attorney's Office and prosecutors are reviewing allegations of child abuse made against Jamie Spears by Kevin Federline on August 24 to see whether criminal charges should be filed.
Representatives for Jamie and Britney Spears did not immediately respond to a request for comment from NBC News.
Federline and the boys are both "doing great" now Kaplan said.
"It was important to Kevin that regardless of this event that the kids still had continuing and meaningful contact with their mother," he said. "Britney exercised appropriate parental conduct removing her children from a dangerous situation."
The alleged incident prompted Federline and Kaplan to file documents on August 28 to officially adjust the former couple's previous 50/50 custody agreement. Currently Federline has custody of the boys for "closer to 90" percent of the time, an arrangement which Kaplan says has been unofficially in place for almost the last year.
Despite reports the new custody agreement grants Britney Spears unsupervised visitation rights, Kaplan said "the custody remains supervised."