PARIS — Kim Kardashian West was robbed of millions of dollars worth of jewelry while visiting Paris on Sunday night, according to a judicial source and reports.
A second source with knowledge of security at the private mansion where the reality TV star was staying told NBC News that she was tied up during the incident and that a wedding ring was among the valuables taken.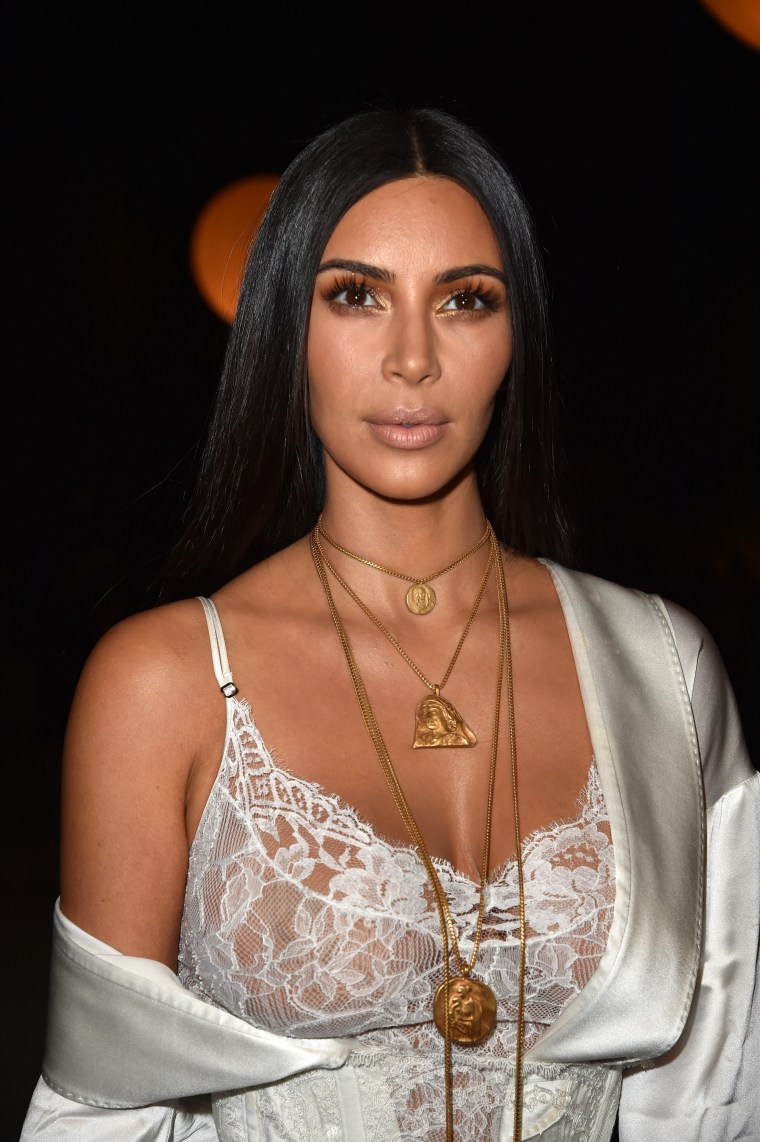 Kardashian West's spokeswoman said that she was left "badly shaken but physically unharmed" after being held at gunpoint by two armed, masked men.
The culprits escaped with a ring worth about $4.5 million and a jewelry box containing other items worth $5.6 million, the judicial source said. The Associated Press also cited a Paris police official as confirming that account.
The judicial source told NBC News that five individuals dressed as police officers went to the building Sunday night.
Related: Did Kim Kardashian's Flashy Social Posts Make Her a Target?
An authoritative source with knowledge of the hotel's security said an overnight watchman was on duty when he was overcome by armed men. They took the key to where Kardashian West was staying and ran around the building trying to find the correct apartment.
Once inside, the source said, the men tied her up and put her in the bathroom. The source added that the robbers seemed to have known that security was light on Sunday night, triggering speculation it may have been an inside job.
It's unclear if the couple's two children, 3-year-old daughter North and 10-month-old son Saint, were with Kardashian West at the time.
Kardashian West had traveled to France for Paris Fashion Week and attended the Givenchy show Sunday night.
On Monday morning, police were gathered outside the Hotel de Pourtales, which has been described as a "no address establishment" which offers luxurious and discreet apartment rentals to the rich and famous.
Paris Mayor Anne Hidalgo condemned the incident on Twitter Monday, saying that Kardashian West "will always be welcome in Paris."
She later released a statement stressing that such robberies are "very rare."
Kardashian West left Paris Monday morning.
Her husband, Kanye West, abruptly walked off the stage during a New York concert when he learned of the news, leaving hundreds of fans bewildered and unhappy.
Paris has been a special place for Kardashian West and her husband. They spent the weekend there before marrying in Florence, Italy, in May 2014.
The incident, however, comes on top of a bad week for the star in the city. On Wednesday, a prankster lunged at Kardashian West as she was getting out of her car, causing her security guards to intervene.
West, 39, was performing his hit "Heartless" when he learned of Sunday's robbery during the star-packed Meadows Music and Arts Festival at CitiField in Queens. He stopped, said he'd had a "family emergency" and walked off.
West had performed most of his biggest hits when he left, and the festival's organizers, Founders Entertainment LLC, thanked him for "the great show he put on for fans to close out the inaugural Meadows Festival."
But many in the crowd left unhappy. Shouts of "Of course!" "So Kanye!" and "I want my money back!" could be heard in the audience.
"The crowd just stood there in shock," Mike Kravchenko, a 17-year-old from Long Island who captured the moment on cellphone video, told NBC News. "Most people didn't believe it and thought it was an act."