Sorry, 273,968 people who signed a petition to have pop star Justin Bieber sent back to his native Canada. The White House issued a response of sorts on Friday, but it's not the answer you waited three months to receive.
"Thanks for your petition and your participation in We the People," the letter on the site begins. "Sorry to disappoint, but we won't be commenting on this one. The We the People terms of participation state that, "to avoid the appearance of improper influence, the White House may decline to address certain procurement, law enforcement, adjudicatory, or similar matters properly within the jurisdiction of federal departments or agencies, federal courts, or state and local government in its response to a petition."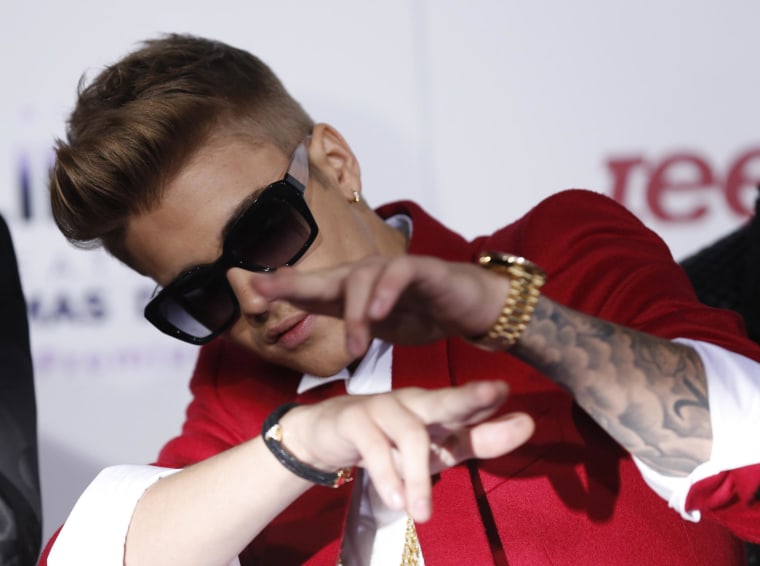 The petition was drawn up on Jan. 23 after the 20-year-old singer was arrested in Miami Beach on three misdemeanor charges stemming from a traffic stop. The White House responds to petitions once they've collected 100,000 signatures.
This time, the White House used its response to address immigration reform and reaffirm President Barack Obama's four-point plan to deal with the issue.
"So we'll leave it to others to comment on Mr. Bieber's case, but we're glad you care about immigration issues. Because our current system is broken. Too many employers game the system by hiring undocumented workers, and 11 million people are living in the shadows. That status quo isn't good for our economy or our country. We need common-sense immigration reform to make sure everyone plays by the same set of rules."
The letter goes on to explain that independent economists say immigration reform will grow our economy and shrink our deficits by almost $1 trillion in the next 20 years.
"For those of you counting at home, that's 12.5 billion concert tickets -- or 100 billion copies of Mr. Bieber's debut album. You better believe it."
Judging by social media, not many were surprised the White House refused to deport the troubled, young superstar.
Bieber is living in the United States on a special visa given to actors, musicians, academics and other high-profile individuals. The petition asked for Bieber's green card to be revoked and that he be "removed from our society," among other things.
Bieber's Miami trial is scheduled for May 5.