Bobbi Kristina Brown was drugged with a "toxic cocktail" and then drowned in a tub of cold water by her boyfriend Nick Gordon, the conservator of Brown's estate claims in an amended lawsuit.
The 22-year-old daughter of late singer Whitney Houston was found unresponsive Jan. 31 in the bathtub of the Roswell, Georgia, home she shared with Gordon — an eerie echo of her mother's final moments. After months of hospital and hospice care, Brown died on July 26.
RELATED: Lawsuit Filed Against Nick Gordon
Court-appointed conservator Bedelia Hargrove first filed a lawsuit in June accusing Gordon of abusing Brown and of stealing her inheritance from Houston.
In an amended complaint filed Friday, Hargrove alleges Gordon came home from a cocaine and drinking bender the evening of Brown's death and got into an argument with her, "accusing her of cheating" and calling her derogatory names.
The scathing complaint goes on to allege Gordon gave Brown a "toxic cocktail rendering her unconscious, and then put her face down in a tub of cold water causing her to suffer brain damage."
RELATED: Bobbi Kristina Brown Initial Autopsy Shows No Significant Injuries: Medical Examiner
"Afterward he got in bed, and laid his head on (a) female guest's ankle and stated, 'Now I want a pretty little white girl like you,'" it says.
Brown was found unconscious in the tub by Gordon and another friend.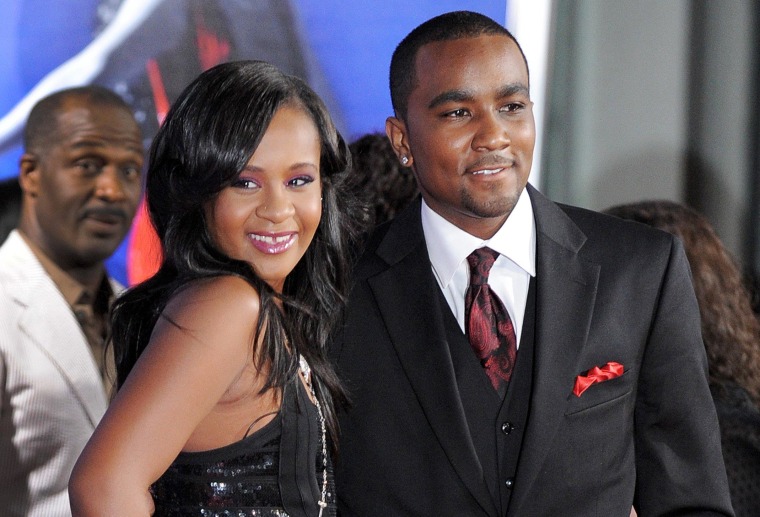 Gordon's legal team, Joe Habachy and Jose Baez, called the lawsuit "slanderous and meritless."
"Nick has been heartbroken and destroyed over the loss of his love and it's shameful that such baseless allegations have been presented publicly," his lawyers said in a statement. "Nick has engaged civil counsel and intends to defend the lawsuit vigorously and expose it for what it is: a fictitious assault against the person who loved Krissy most."
The suit seeks damages of at least $40 million. It claims Gordon beat Brown days before her death in front of witnesses, hitting her face so hard that her "tooth was knocked out and blood was on the floor."
An initial autopsy showed no significant injuries or medical conditions that could have caused Brown's death. Authorities are continuing to investigate the circumstances surrounding her death.
Brown was buried last week. She was the only child of Houston and R&B singer Bobby Brown.
Gordon, an orphan, was raised by Houston. He and Brown had called each other husband and wife, although they never were actually married.
RELATED: Family Feud Erupts at Bobbi Kristina Brown's Funeral
The lawsuit against Gordon alleges he called himself Brown's husband to "control Bobbi Kristina and limit with whom she could interact," answering her cellphone, controlling her bank account and installing cameras so he could monitor her.
"This was all part of a scheme to control Bobbi Kristina and benefit from her wealth," it said.
Houston drowned in a Beverly Hills hotel bathtub in 2012 at age 48. Brown was buried beside her earlier this week.