"Desperate Housewives" ended two years ago, but Wisteria Lane's off-screen drama continues.
A Los Angeles Superior Court judge on Wednesday surprisingly reversed an earlier decision, making way for actress Nicollette Sheridan to face off with ABC in a new trial over her being fired from "Desperate Housewives" in its fifth season.
The first trial, which lasted 16 days, ended with a frustrating cliffhanger: a hung jury. Deadlocked from their first vote, the jurors could not get past their 8 to 4 split in favor of Sheridan. The actress needed nine votes to prevail.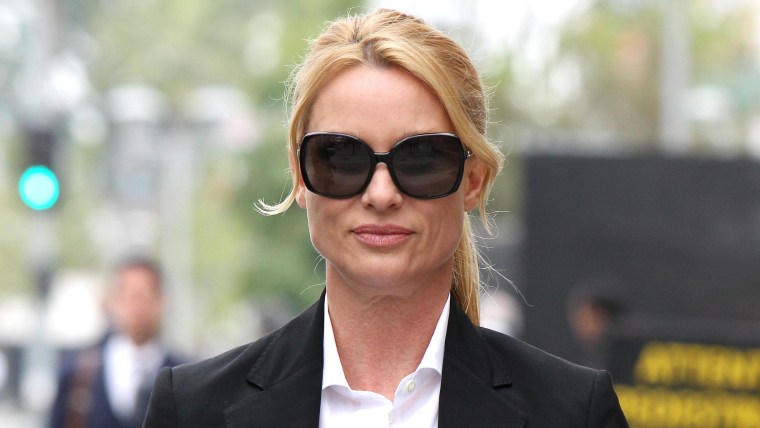 Sheridan appealed but a California appellate court sided with ABC's studio, formerly known as Touchstone, saying trial judge Elizabeth Allen White should have issued a directed verdict in favor of ABC because Sheridan hadn't been fired per se — her contract just hadn't been renewed. The court, however, encouraged Sheridan to refile her claim under the California Labor Code.
Sheridan then pursued a claim that her contract was not renewed after she complained about unsafe working conditions — the actress testified that executive producer Marc Cherry deliberately hit her on the side of the head during a rehearsal. But Judge Michael Stern ruled that she should have filed an administrative complaint with the California Labor Commission within six months of the incident, which took place in 2009.
In a motion for a new trial, Sheridan's lawyers argued that she was not required to exhaust administrative remedies before filing suit but the judge rejected the arguments. At a hearing on Wednesday, Stern overturned that ruling, paving the way for Sheridan to seek a new trial. The judge didn't explain his ruling.
Touchstone's lawyer Adam Levin told the court he plans to appeal. A hearing is scheduled for April 30.