LOS ANGELES — Norm Macdonald continued his apology tour on Thursday's episode of "The View" after making headlines for his controversial remarks about the #MeToo movement, and the treatment of Louis C.K., Roseanne Barr, and Chris Hardwick in recent scandals.
Macdonald said he's been taken aback by the criticism regarding his comments.
"I have been surprised because I never did anything. I spoke. I don't want to be tossed in with people who did, not crimes, but sins," he said. "I barely have consensual sex."
In an interview with the Hollywood Reporter earlier this week, Macdonald found himself at the center of controversy after saying he was "happy the #MeToo movement has slowed down a bit."
His appearance on "The Tonight Show" was canceled after his comments, though Macdonald further clarified comments the next day on "The Howard Stern Show." He went on to say, "You'd have to have Down syndrome to not feel sorry for [the victims]."
"It's always bad when you have to apologize for an apology," Macdonald told the co-hosts of "The View." "There is a thing with Howard where there's a recklessness in the studio."
He continued, "There's a word we used to use to mean stupid. I was about to say that word, and then I stopped and said, 'What's the right word to say?' I realized at that moment I did something unforgivable."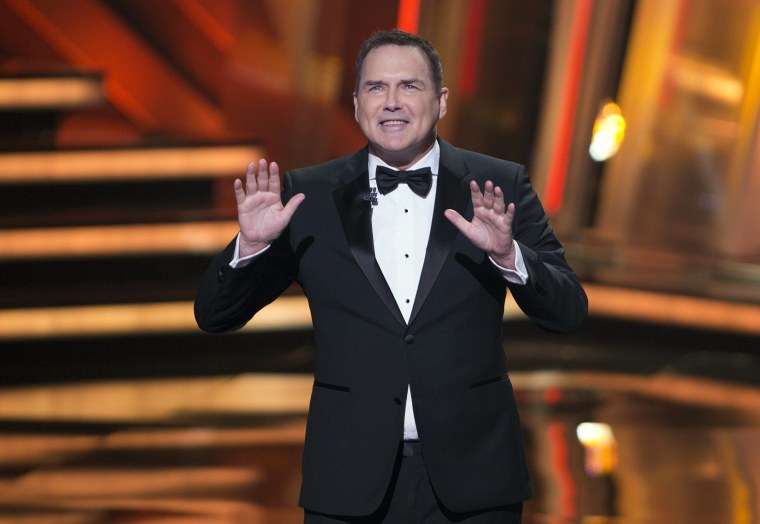 Later in the segment, Macdonald got emotional saying "The remark I made about people with Down syndrome was a terrible, terrible thing for me to say."
Macdonald also elaborated on his comments about Hardwick, who Macdonald previously said "got the blunt end of the stick there."
The comedian said, "If 500 women go against a man, obviously the guy is guilty. For Chris Hardwick, it was one woman against one man. So for him, I think it was good the pendulum was slowing. That's all I was trying to say."
Macdonald had initially been making his rounds in the press to promote his upcoming Netflix series, "Norm Macdonald Has a Show." When Whoopi Goldberg brought up the show, Macdonald said, "I feel a little weird plugging it at this point."